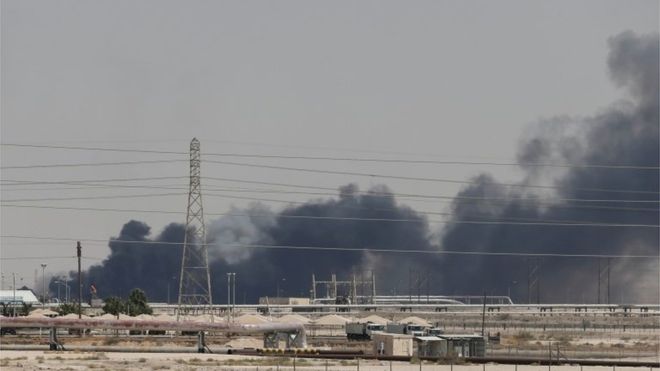 Oil Skyrockets After Saudi Attack
Posted Monday, September 16, 2019 by
Rowan Crosby
• 2 min read
Oil has opened the week significantly higher, after an attack on a Saudi oil facility has shaken up the market.
Drone strikes on Saudi Arabia's energy infrastructure by Yemen's Iran-backed Houthi rebels have cast doubt over the security of the global oil supply and will likely keep prices higher going forward.
It has been reported that the strikes will hit around 5-10% of the global supply coming out of Saudi Arabia and has cast more doubts about the middle east.
Aramco confirmed more than 5 million barrels of oil production a day would be immediately lost, and there are significant doubts as to how fast production can get back on line. It has been suggested it could well be weeks away. The attack damaged the world's biggest petroleum-processing facility and has removed over half the country's production.
The news is eerily similar to the type of action we saw when the Vale dam disaster sent the price of Iron Ore higher. What we did learn from that experience is that the price of IO kept on moving higher for an extended period of time – months in fact.
So this might be a trade that has the potential to keep on moving higher and we would be looking for opportunities to buy pullbacks or even break out highs.
Benchmark WTI has opened the week above the all-important $60 mark and while that holds, this could be a big level to watch for a potential buying opportunity.
President Trump has suggested the US could provide emergency reserves if needed, a move that is sure to try and calm the market. While there are neighbouring countries that could add to the supply is needed.
This is a big story and I am fully expected to see more upside, similar to the IO move earlier in the year. The USD/CAD is down sharply on the news as we would expect being an oil nation, while the AUD/USD is only marginally lower on the session.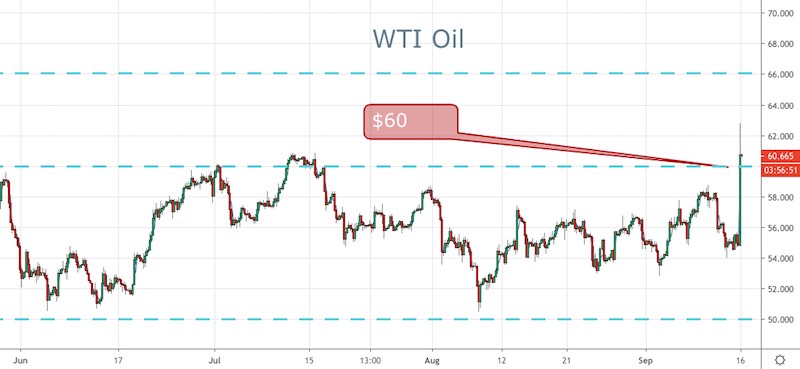 Crude Oil has been bearish for more than a year, but this week we saw a decent reversal higher on higher Caixin manufacturing
14 hours ago