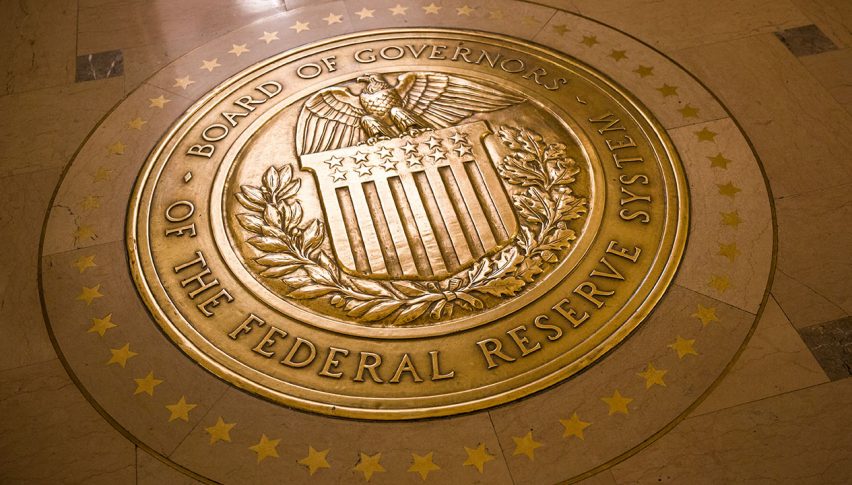 Daily Brief, Sep 18: Economic Events Outlook – Big Day, Fed Set to Cut Rate 
Posted Wednesday, September 18, 2019 by
Arslan Butt
• 2 min read
What's up, folks.
Are you ready for the big day? The US Federal Reserve is due to release the interest rate decision later today, and the odds of a rate cut are pretty high. Especially after the European Central Bank cut its deposit rate and announced a quantitative easing program.
ECB's dovish monetary policy is now influencing other central bankers to adjust their interest rates, and the Federal Reserve is the first one on the list.
Jerome Powell and his crew are under pressure due to the ECB rate cut and Donald Trump who is consistently pressuring the Federal Reserve to cut the interest rate.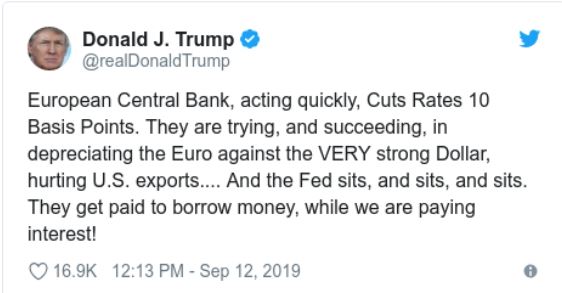 Consequently, investors are trading the US dollar with a dovish policy viewpoint. Let's take a look at today's economic events and their potential impact on the market.
Watchlist – Key Economic Events Today
The UK Office for National Statistics is due to release the data on Wednesday. Lately, the UK inflation rate has been floating around the 2% level, just near the Bank of England's target.
After a surprising increase to 2.1% year on year in July, economists are expecting CPI to drop to 1.8% in August.
In the event of inflation decreasing significantly, the burden to boost interest rates will diminish. Nevertheless, the collapse of the pound during August may have driven prices higher. The weaker inflation rate is likely to weigh on Sterling this week. Besides, it may also pressure BOE MPC members who are due to vote tomorrow about the upcoming rate decision.
Investors are trading the US dollar with a dovish policy sentiment ahead of policy release. Last week, the greenback plunged from an over one-week high scaled as the Euro soared on boosted German bond yields.
Having decreased their benchmark rates in July to 2.0%-2.25 %, Chairman Jerome Powell and team are looking for another rate cut by 25 basis points. The idea is to extend support to the slowing global economy.
Among the essential inquiries that will be asked of Powell is whether he's planning for higher than the "mid-cycle" adjustment he earlier declared. Economists reckon that Jerome Powell will act again this year, leaving the target range at 1.5%-1.75% for an extended period.
We may experience a slight to strong bearish bias in the US dollar trading, as investors will be pricing in the odds of interest rates cut from 2.25% to 2%.
Impact of Fed Policy Decision
Interest Rate: Cut to 2% (Most Likely Outcome)
US Dollar – Weaker //Bearish (Initially spike lower and may reverse later as 2% rate is mostly priced in)
Gold – Stronger // Bullish
Stocks – Stronger // Bullish
Interest Rate: Unchanged
US Dollar – Stronger //Bullish (Massive Buying Expected)
Gold – Weaker // Bearish (Heavy sell-off expected)
Stocks – Weaker // Bearish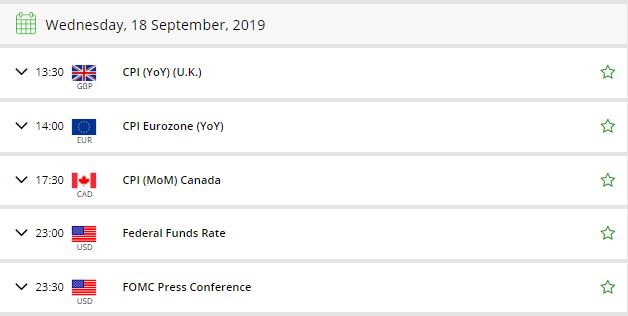 Good luck, traders and stay tuned to FX Leaders Economic Calendar for live market updates.