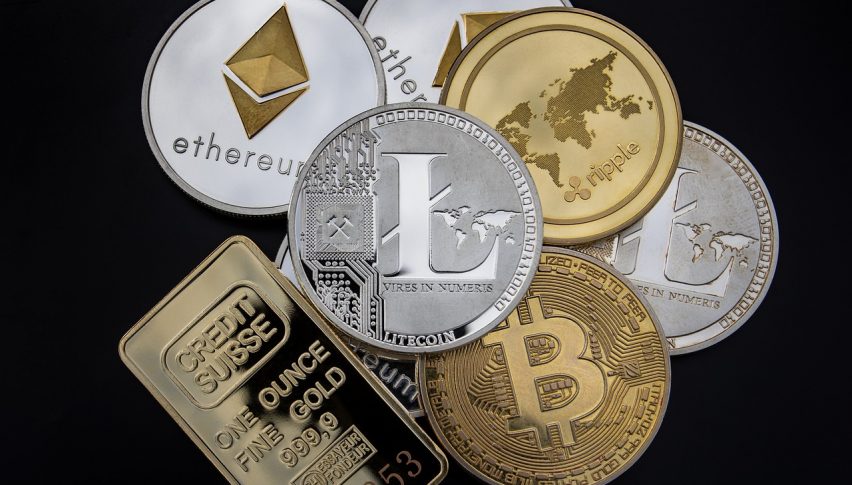 Bitcoin Plunges Beneath $10,000
Posted Thursday, September 19, 2019 by
Shain Vernier
• 1 min read
It has been a wild 24 hours for Bitcoin (BTC), suddenly dumping more than $500 before posting a furious rally. While the drivers of the extreme volatility remain to be seen, BTC is certainly alive and well.
Shortly after 11:00 PM EST Wednesday evening, BTC plunged from $10,100 to $9,600 in a matter of 10 minutes. The move defied logic, as the key psyche level of $10,000 drew an abundance of sells and very few bids. Typically, this area has drawn consistent two-way action regardless of the timing. After the dust cleared, Bitcoin had posted fresh monthly lows.
Bitcoin Tests The Waters Beneath $10,000
Since that untimely crash, Bitcoin has been on the bull and recovered most of the losses. Bargain hunters stepped in quickly just above $9600, bidding price higher. At press time (about 11:30 PM EST), BTC has extended north of the $10,000 psyche level.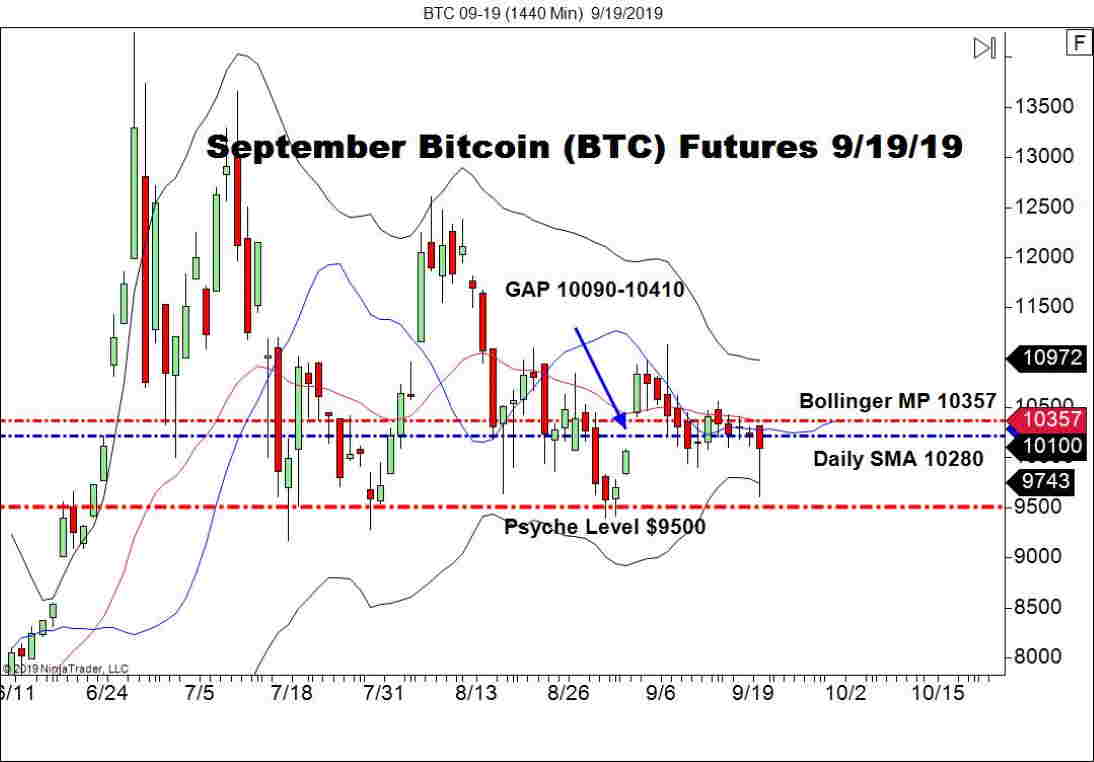 Overview: Two observations jump off of the September Bitcoin futures chart above. First, the GAP area from 12 sessions ago ($10,090-$10,410) is proving to be a key area of market consolidation. Second, the Psyche Level of $9500 has withstood five daily challenges. This area is shaping up to be formidable support.
Earlier today, SEC Chairman Jay Clayton stated that the public is "sorely mistaken" if they believe cryptos are subject to the same price discovery of NYSE or NASDAQ products. He went on to suggest that the asset class needs to be formally regulated before any institutional listings will be considered by the SEC. So, it looks like the first official Bitcoin ETF may still be on the distant horizon.