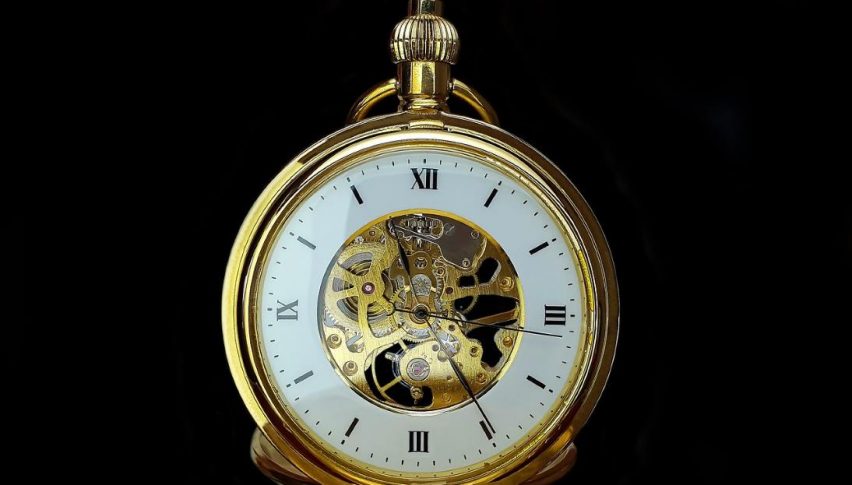 More Compression For Gold
1500.0 continues to be a monster for December gold futures, setting up as the center of an eight-day consolidation pattern. Today, prices are yet to test this level, rallying 60+ ticks from the 1505.0 area. It appears that institutional traders are reevaluating their stance toward bullion amid a FED easing cycle.
On the news front, President Trump is making headlines, as he does almost every day. Reports are surfacing that Trump has ordered sanctions against Iran's national bank in retaliation for last weekend's drone strikes on Saudi Arabia. The bank is thought to be Iran's last financial conduit.
In addition, Trump stated earlier that U.S./China trade negotiations are going "well." This comes on the heels of a relatively slow, but optimistic, trade war news week. Nonetheless, stories are surfacing that the U.S. has decided to exempt 400 Chinese imports from tariffs. While the move is relatively tame, it does show there is an open dialogue between the two nations.
As far as gold is concerned, both stories are of minimal importance. For the time being, prices are hovering just north of 1510.0.
December Gold Futures Remain In Consolidation
December GOLD futures have traded between 1533.0 and 1490.0 for the past 10 sessions. Today will likely be no different, with participants treading lightly ahead of the weekend break.
Here are the levels to watch for the rest of the session:
Resistance(1): Bollinger MP, 1511.8

Support(1): Psyche Level, 1500.0

Support(2): Swing Low, 1490.7
Overview: Barring any bombshell headlines, gold is likely to close the session between 1510.0 and 1500.0. However, this market remains firmly in intermediate-term bullish territory. In addition, consolidation phases are frequently precursors for directional moves in pricing. While we probably won't get a move today, be ready for a bullish or bearish breakout ahead of September's close.
Yesterday the CPI numbers from European countries showed a slowdown, so today's headline Eurozone inflation numbers should be soft as well
1 day ago