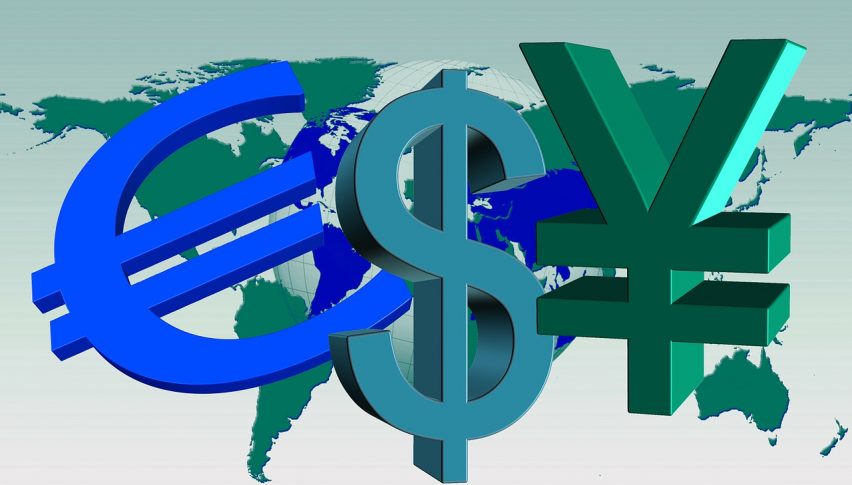 Daily Brief, Sep 24: Economic Events Outlook – CB Consumer Confidence on the Cards
Posted Tuesday, September 24, 2019 by
Arslan Butt
• 3 min read
Good morning, traders.
The forex market continues to trade the risk-off sentiment over weaker than expected European economic events. The German & French Manufacturing & Services PMI came in lower than expected and disappointed the investors. The fragile European economic data enhanced the chances of Germany falling into recession and increased the prospects for a global economic slowdown. Hence the demand for gold increased.
Unsatisfactory talks between the US and China due to the cancellation of the visit to US farms by Chinese delegates also enhanced the demand for the yellow metal.
On the economic docket, traders will be looking for RBA Governor Lowe's speech and CB Consumer Confidence data.
Watchlist – Economic Events Outlook
BOJ Gov Kuroda Speaks – Released
Earlier today at 5:30 GMT, the Bank of Japan Governor made his speech at a business leaders' meeting in Osaka.
Key Takeaways
Let me quote critical highlights of the report. However, you can refer to a full report on the Bank of Japans website.
"BOJ will ease without hesitation if the chance that the economy may lose momentum for achieving price goal heightens.
The positive output gap, firms' price-, wage-setting behavior are crucial to determining whether momentum for hitting price goal sustained.
Economy sustaining momentum for hitting BOJ's price goal.
BOJ must pay more attention than before to heighten risks, particularly noteworthy is development in the output gap.
If oil prices continue to fall and push down Japan's inflation, that could affect inflation expectations.
Don't have any preconception on what policy decision will be made in October.
BOJ will scrutinize economy, prices using various data, analyses of BOJ regional branch managers, market developments.
Investors' risk aversion easing somewhat due to hopes for progress in US-China trade negotiations."
EUR – German Ifo Business Climate – 8:00 GMT
The Ifo Institute for Economic Research reports the German business climate data, which indicates economic health. The businesses react quickly to market conditions, and changes in their sentiment can be an early signal of future economic activity such as spending, hiring, and investment.
Overall, it's a survey of about 7,000 businesses which asks respondents to rate the relative level of current business conditions and expectations for the next six months.
Economists are expecting 94.5 figure vs. 94.3 beforehand, but the change here isn't good enough to drive sharp movements in the market. However, any significant change in numbers may help us capture quick profits in the Euro currency pairs.

AUD – RBA Gov Lowe Speaks – 9:55 GMT
The Reserve Bank of Australia is due to deliver a speech titled "An Economic Update" at the Armidale Business Chamber Dinner, in New South Wales.
Lately, Australia's RBA chief Philip Lowe suffers another year of shoving the weight of economic stimulus as the administration prioritizes a budget surplus overturning around the weakest development in the last ten years.
RBA's Philip Lowe is under massive pressure to decrease the cash rate from 1% just like its peers ECB and Fed are going. It's worth watching his speech today for the forward guidance on monetary policy.
USD – CB Consumer Confidence – 14:00 GMT
The Conference Board Inc. is due to release consumer confidence data at 14:00 GMT today. Consumer confidence is a leading indicator of consumer spending, which accounts for a majority of overall economic activity.
It's a survey of about 5,000 households which asks respondents to rate the relative level of current and future economic conditions, including labor availability, business conditions, and overall financial situation.
Economists are expecting a drop in the U.S. Consumer Confidence figures from 134.1 to 135.1. Typically a weaker number drives sharp sell-off in the US Dollar. Ahead of the news release, we may see investors shorting the greenback, but later the reversals can be seen in the US dollar.
That's it for now, stay tuned to FX Leaders Economic Calender for the live coverage of events. More updates on technical trade setups are coming shortly. See you soon.