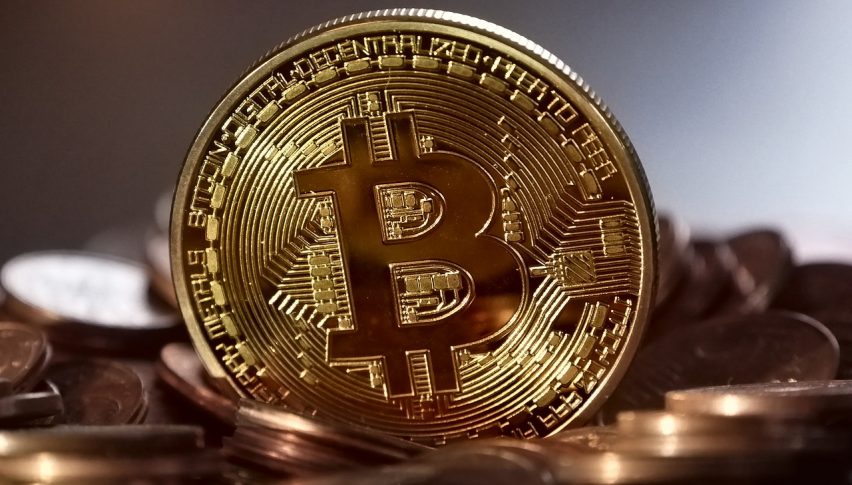 Bitcoin Free-Fall Stalls Out At $8000
Posted Wednesday, September 25, 2019 by
Shain Vernier
• 1 min read
The past three sessions have not been good for Bitcoin (BTC) as prices have been in a relative freefall. From Monday's open, BTC has lost almost $2000 in value, a staggering 36-hour total. Volatility is high as Bitcoin attempts to find anything that resembles solid ground.
One of the fundamental drivers of the action in BTC may be a Tuesday public filing from the U.S. Securities and Exchange Commission (SEC). In it, the SEC states that it has commenced studying the Wilshire Phoenix's Bitcoin and Treasuries Investment Trust ETF. Among the aspects of this ETF are proposed rule changes to how the NYSE Arca lists and offers tradable shares. This action by the SEC has bumped up the final approval/disapproval date on Wilshire's offering to about 35 days from now.
At this point, it looks like a formal SEC decision being rendered in just over a month has Bitcoin bulls on the run. Given the uncertainty, many are choosing to limit exposure ahead of what is sure to be a blockbuster news item.
Bitcoin Puts In A Hard Test Of $8000 
The past week on the cash markets has been brutal for Bitcoin. At press time (12:30 PM EST) prices are off more than $1800 or 18%. The losses have steepened over the last 24 hours, where BTC has lost in the neighborhood of 12.5%.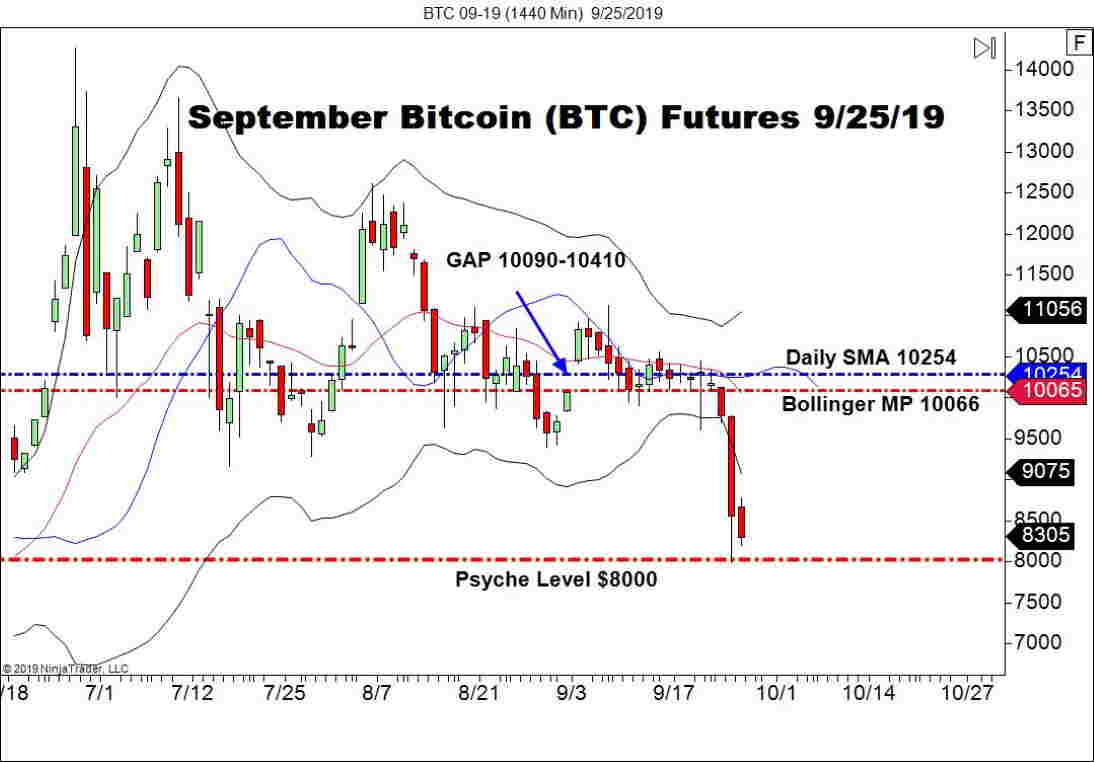 Overview: Until we see some kind of retracement or pause from the current bearish trend, it is short-or-nothing for Bitcoin. 
However, there may be some relief on the horizon. On its first test, Bitcoin rejected the $8000 psyche level. If this area sets up as support, a rally may be in the cards for early October. Ultimately, will be a good idea to wait for the confirmation of trend exhaustion before jumping in with both feet.