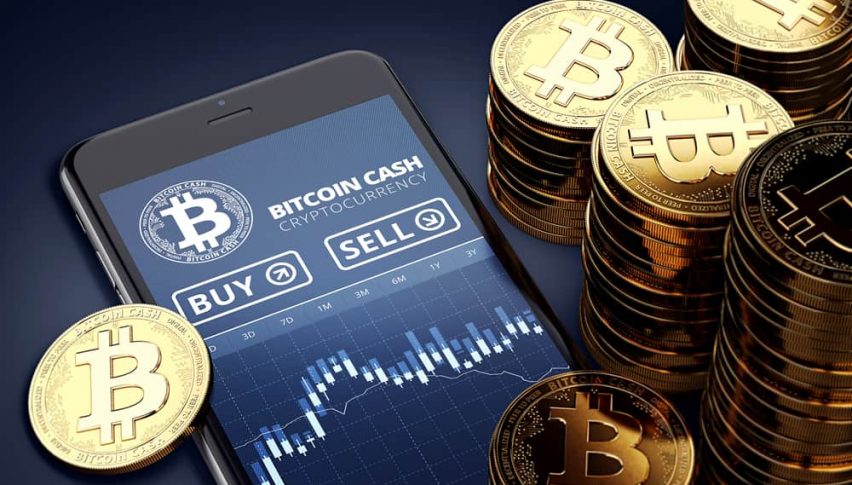 $7500 In View For Bitcoin (BTC)
Posted Thursday, September 26, 2019 by
Shain Vernier
• 1 min read
The losing streak for Bitcoin BTC is poised to extend to four days, with prices falling beneath the $8000 big-round-number. Now, it appears that $7500 is the next psychological barrier up for scrutiny. Barring a major turn of events, the bearish daily trend in Bitcoin is very likely to continue into the weekend.
Weekly Performance Metrics
Lagging Bitcoin values are never good for the entirety of the cryptocurrency asset class. Here is a look at the performance of the leading coins over the past seven days:
Coin                              Loss       Key Number
Bitcoin BTC                   -22.8%       $7500
Bitcoin Cash BCH        -34.8%        $200
Ethereum ETH             -27.5%        $150
Litecoin LTC                 -30.6%         $50
Ripple XRP                    -20.6%       $0.20
In total, it has been a brutal week on the crypto markets. BTC losing a foothold on $10,000 has ushered the other leading coins into full-blown corrections. For the time being, the momentum is firmly to the bear.
Bearish Bitcoin Breaks $8000
Prices of BTC have fallen beneath $8000 on both the cash and futures markets. This is not a good sign for crypto bulls as the June 6 Low ($7530) is coming into view.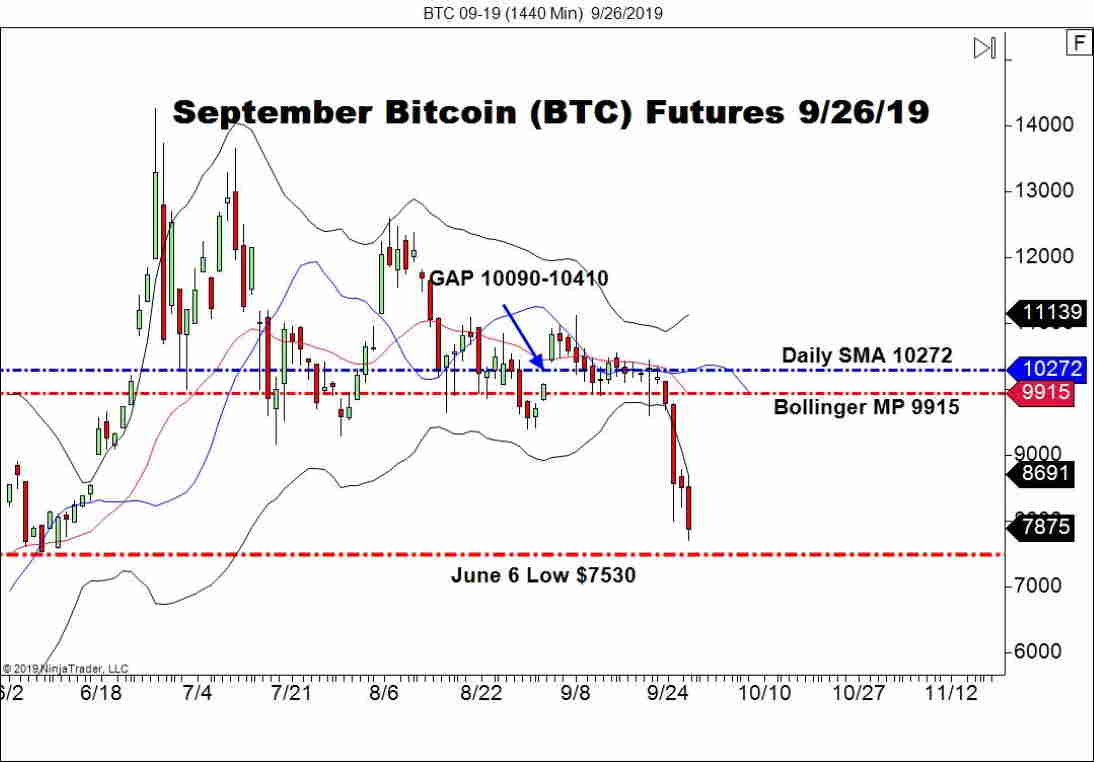 Bottom Line: Ahead of October 1, the key level in Bitcoin is $7500. Until elected, I will have buy orders resting at $7561. With an initial stop at $6900, this trade produces $550 on a slightly 1:1 risk vs reward ratio.
Although the last week has been rough for BTC, it is important to remember that this market has still doubled in value since January 1st. In addition, the beginning of the month has traditionally been a positive time for Bitcoin. Unless we see a surprise market stimulus, a return to $10,000 isn't a stretch by the second week of October.