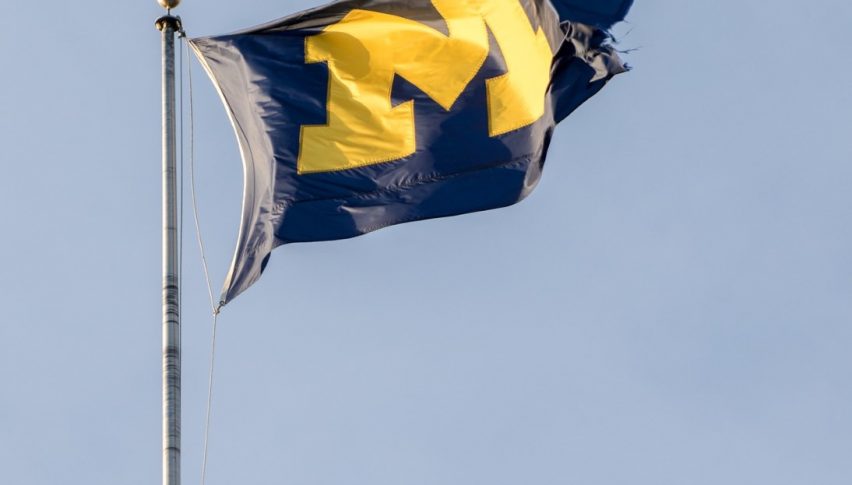 UM Sentiment Beats Projections
Earlier today, the UM Consumer Sentiment Index (September) came across newswires, concluding an active morning on the U.S. economic calendar. The release beat expectations (92.0), posting a 93.2 value for September. In addition, the 93.2 figure eclipsed that of August (92.0), indicating substantial month-over-month growth.
UM Sentiment Index Rallies, Leads Today's Metrics
Aside from Nondefense Capital Goods Orders except Aircraft (August), the UM index was today's headliner. Here is a look at a few of the other metrics:
Event                                                                                      Actual        Projected      Previous
Durable Goods (August)                                                        0.2%             -1.0%               2.0%
Core Personal Consumption-Price Index (YoY, July)         1.8%                1.8%              1.7%
Personal Spending (August)                                                  0.1%                0.3%              0.5%
Personal Income (MoM, August)                                          0.4%                0.4%              0.1%
In a nutshell, U.S. consumption and incomes are up, with personal spending pulling back. All in all, this group of figures is mixed, at best. However, the Greenback has seen some considerable action following the release of the UM Sentiment Index at 10:00 AM EST.
USD Index Futures Post New Yearly Highs, Retrace
During the U.S. overnight, December USD Index futures posted new yearly highs above the 98.950 level. Since the UM Sentiment Index was made public, rates have retraced to the mid-session range.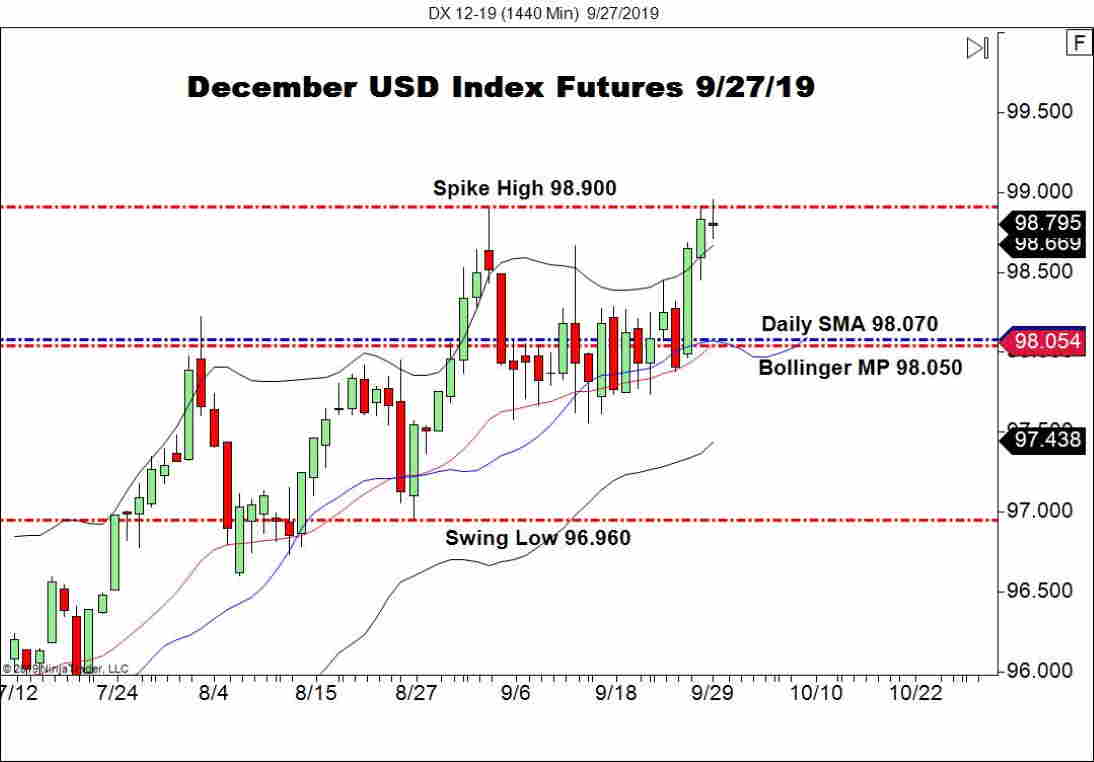 Overview: With every data release, it appears that the FED's last two rate cuts are indeed "mid-cycle" adjustments. Q2 GDP came in as expected on Thursday, with the UM Sentiment Index and Core Personal Consumption showing growth today. While it is anyone's guess what the FED is going to do in coming months, the economic numbers indicate that we may be nearing the end of QE 2019.