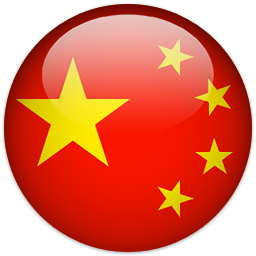 Chinese Manufacturing Lifts But NZ Confidence Sinks
Posted Monday, September 30, 2019 by
Rowan Crosby
• 2 min read
It's a busy start to the trading week in Asia as we have a couple of key Chinese data points that we are watching closely.
Today we saw Chinese manufacturing PMI come in a little bit better at 49.8 which was above expectations.
Later in the session we will also get the private release of PMI, but we would expect that number to not be as significant based on what we've already seen today.
NZ Business Confidence Sinks
The big headline of the day might be the fact that business confidence in NZ is now very soft. We saw another poor showing with business confidence coming in at -53.5, which was a drop from the prior result.
The NZD/USD is the big mover in Asian trade, down around -0.4% at the time of writing.
This is clearly bad news for both the Kiwi and the RBNZ, who only last week, held rates and were hoping there 50bp cut would be enough to help lift the economy. That looks like it might not be the case at the moment, at least in terms of sentiment.
The lows at 0.6260 are now clearly a good downside target and we could well see those lows later today.
AUD/USD Waits on RBA
Despite today's release of the the Chinese data, there is still a fair bit of anticipation about what the RBA will do tomorrow.
Headed into the meeting, the odds are that we will see a rate cut. So far it looks like there is a 75% chance, so that is still enough room to shock the market in either direction.
The AUD/USD has really been holding strongly at 0.6800, but at the same time, we've seen a fair few buyers stepping up at 0.6750 on Friday as the chart shows.
At the same time, the USD is also strong and is back trading towards the highest levels that we've seen for some time.
Clearly, the AUD is under a fair bit of pressure headed into this meeting, but even if we don't see a cut in October, the odds would likely only increase that one is coming in November. So that could ease the pain for now, but there will be more on the way if the speculation is to be believed.