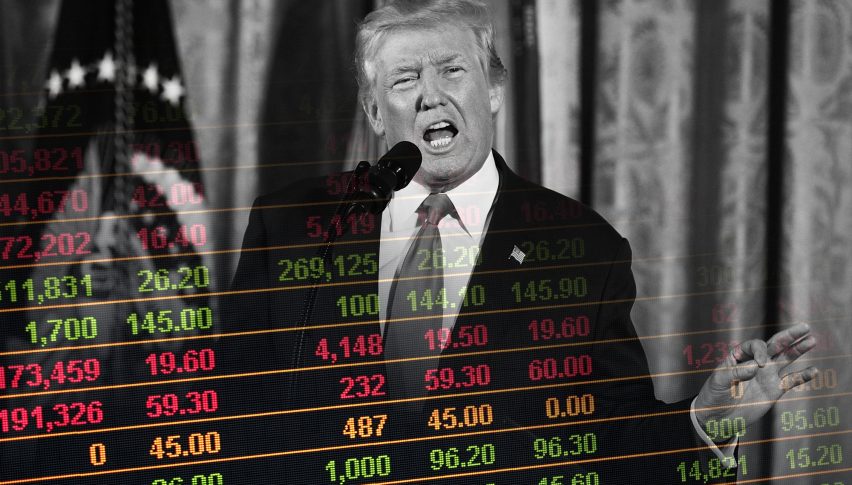 DJIA Fit Ahead Of September Close
The final U.S. trading day of September is just past the halfway point and stocks are showing signs of strength. Equities players have piled into the DJIA DOW (+162), S&P 500 SPX +(22), and NASDAQ (+68), extending opening gains. In the wake of a pending global economic slowdown and media prosecution of the sitting U.S President, stocks are pushing higher to close the ninth month of 2019.
In all likelihood, the culprit behind today's equities rally and fading safe-havens is the calendar. Nonetheless, there is a sense of reassurance creeping into the markets after last week's impeachment frenzy. Today has brought a combative President Trump, lighting up Twitter 13 times since midnight in condemnation of the impeachment movement. In one particular tweet, Trump proclaimed the proceedings as being  "The Greatest Witch Hunt in the history of our country!"
Typically, when challenged Trump goes on offense. This was one of the key elements of 2016's election victory and appears to be the way he has chosen to address impeachment. One has to wonder if the tactic will be successful again. At this point (1:30 PM EST), the markets appear to think so; the DJIA is holding its ground slightly below 27,000.
DJIA Flirting With 27,000 As September Draws To A Close
September has been a decent month for U.S. equities. The DJIA is up a shade over 700 points and holding within intermediate-term bullish territory. For the December E-mini DOW, price remains above daily downside support.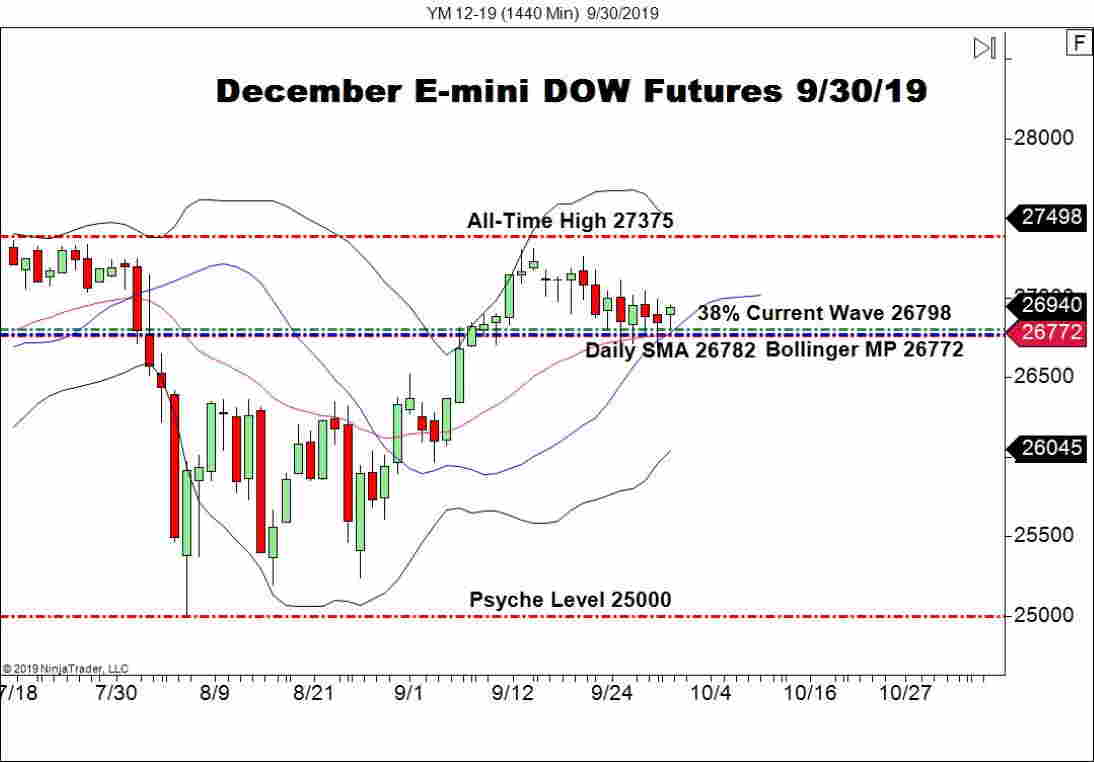 Here are a few key levels to watch for the late-session:
Support(1): 38% Current Wave, 26798

Support Area(2): Daily SMA/Bollinger MP, 26772-82
Overview: It is still a mystery how the Trump impeachment saga will play out. However, U.S. equities and the DJIA remain in intermediate and long-term bullish territory. If Trump's aggressive strategy bears fruit in the next few weeks, U.S. stocks could be in for a bullish October.