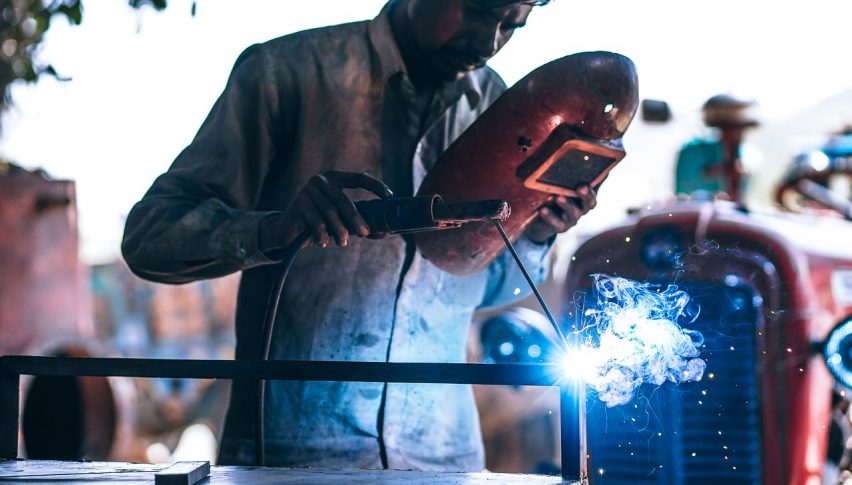 USD Reverses On Brutal ISM PMI
Everything was looking rosy on Wall Street as October trade got underway. Stocks were up and the USD was on the rally. And then, the ISM Manufacturing PMI (September) was released to the public at 10:00 AM EST. The report was not encouraging, coming in at its lowest level since 2009. At this hour (11:00 PM EST), traders are heading for the hills as sentiment is rapidly deteriorating.
Following the ISM, the DJIA DOW and S&P 500's SPX early gains have been wiped out. In addition, the USD has reversed against the majors following the manufacturing sector's disappointing news.
Negative ISM PMI Prompts Reversal In The USD
Today's ISM Manufacturing PMI (September) came in at 47.8, beneath expectations (50.1) and the previous release (49.1). This report suggests that the long-awaited U.S. economic slowdown may finally be drawing near.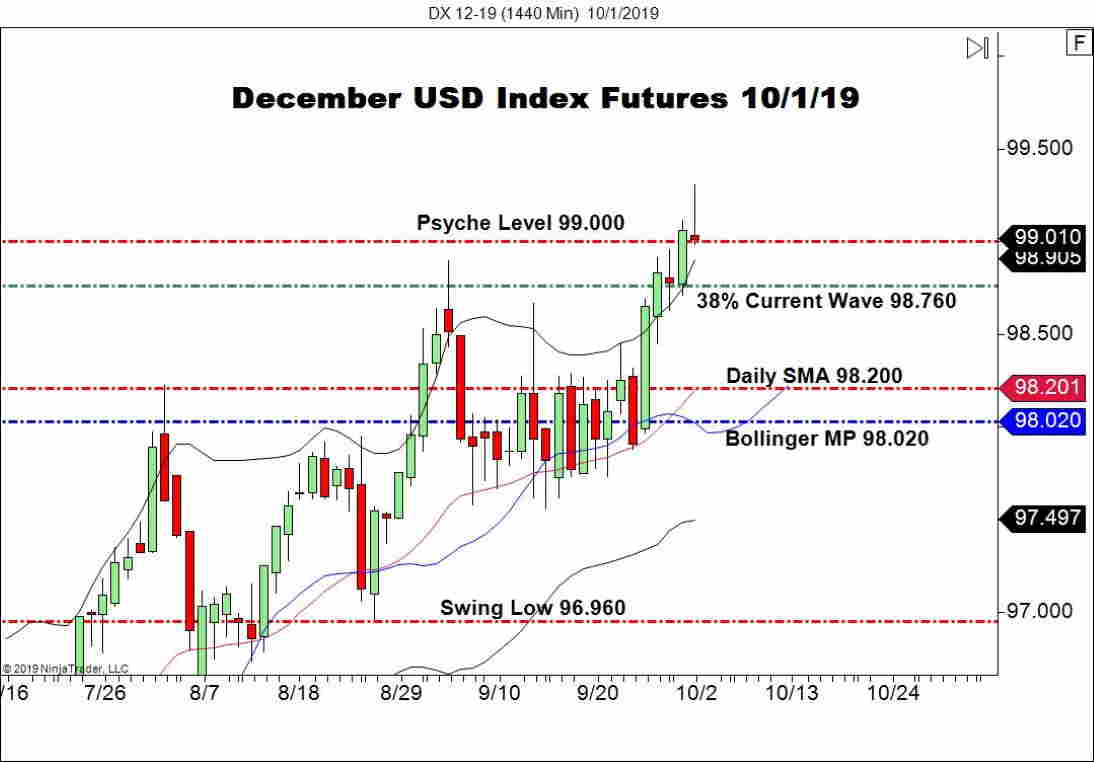 For the coming sessions, there are two levels on my radar for the December USD Index:
2-Way Catalyst: Psyche Level, 99.000

Support(1): 38% Current Wave Retracement, 98.760
Overview: Today's weak ISM Manufacturing PMI is instructive in two ways. First, the lagging figures contribute to the FED's current dovish policy. While the last two rate cuts have been viewed as "mid-cycle adjustments," an economic downturn will promote further cuts.
Second, the report showed just how apprehensive traders are at the moment. There is a bulk of uncertainty surrounding the markets; this morning's action showed just how quickly equities and currency traders will bail out of U.S. assets.