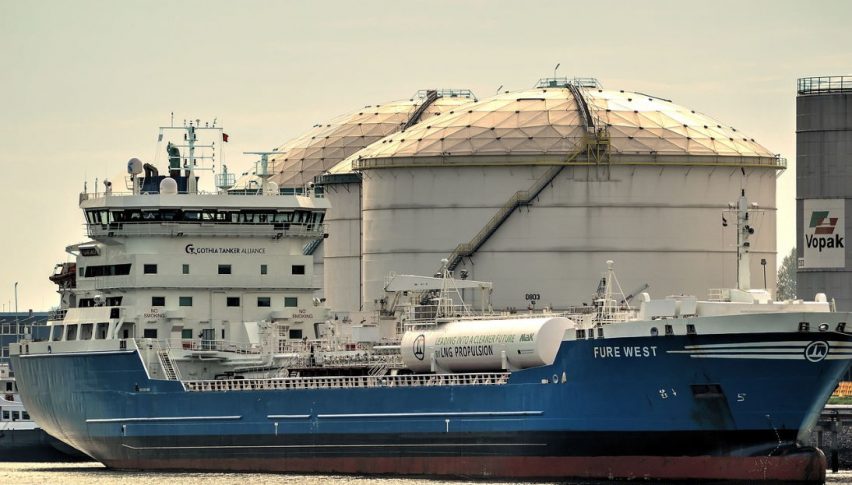 EIA Report Suggests Fall Seasonality
The weekly crude oil inventory cycle is complete and fall seasonality seems to be kicking in. Earlier today, the EIA report showed a significant week-over-week gain in supplies on hand. The result was sustained selling for WTI crude and prices falling toward the $52.00 handle.
Inventories Mixed, EIA Report Takes Precedence
As a general rule, the Wednesday U.S. Energy Information Administration (EIA) inventory report garners more attention than Tuesday's API stocks release. Today's action in WTI has certainly shown this to be the case. Although the API and EIA came in mixed, the markets are choosing to price the EIA figure almost exclusively. Here is a look at the hard data:
Event                                           Actual        Projected      Previous
API Crude Oil Stocks                 -5.92M              NA               1.40M
EIA Crude Oil Stocks               +3.104M          1.567M         2.412M
These two figures are polar opposites, with values all over the map. For now, the EIA report is gaining favor. November WTI crude oil futures have fallen by more than 2.5% and are pushing session lows.
November WTI Crude Oil: Technical Outlook
No doubt about it, concerns over a pending global recession and lagging fall demand are sending global oil prices south. November WTI is trending hard to the bear, threatening the $52.00 handle.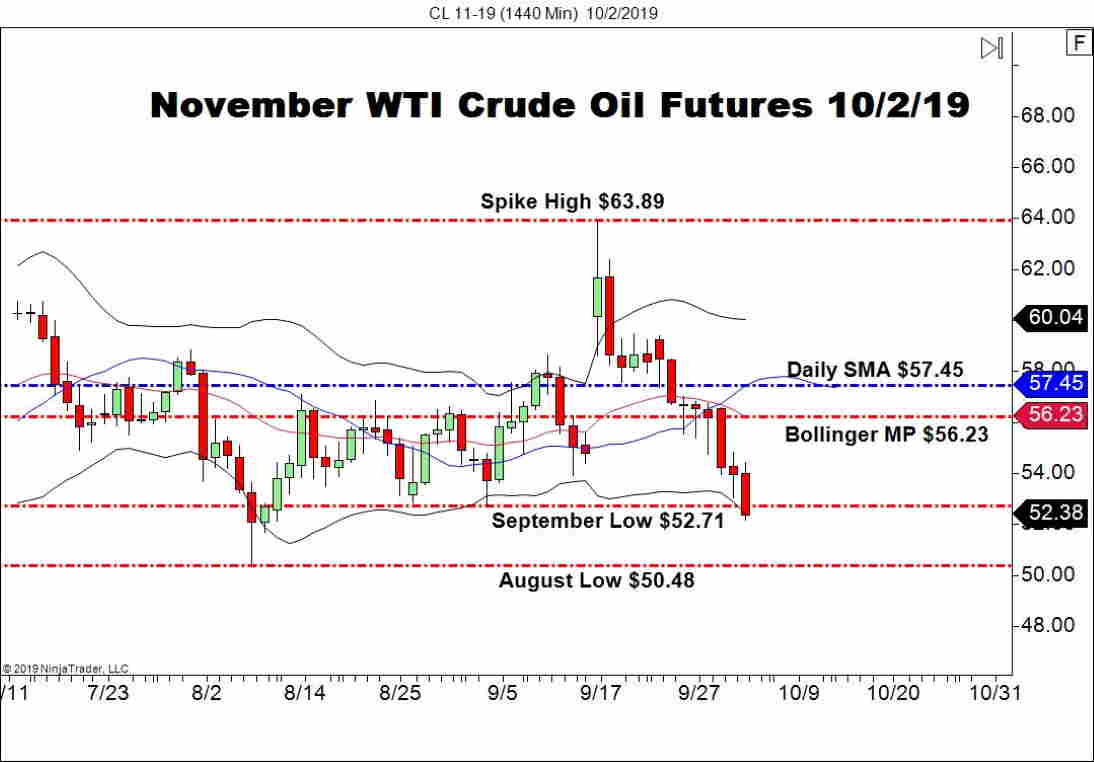 For November WTI, there are two levels to keep an eye on for the near future:
2-Way Catalyst: September Low, $52.71

Support(1): August Low, $50.48
Bottom Line: Since this morning's EIA report, the bumrush south is on for November WTI crude oil. In the event we see a test of August's low, a long trade may come into play for later this week.
Until elected, I will have buy orders queued up from $50.61. With an initial stop at $50.36, this trade yields 25 ticks on a quick bounce from the $50.50 area.