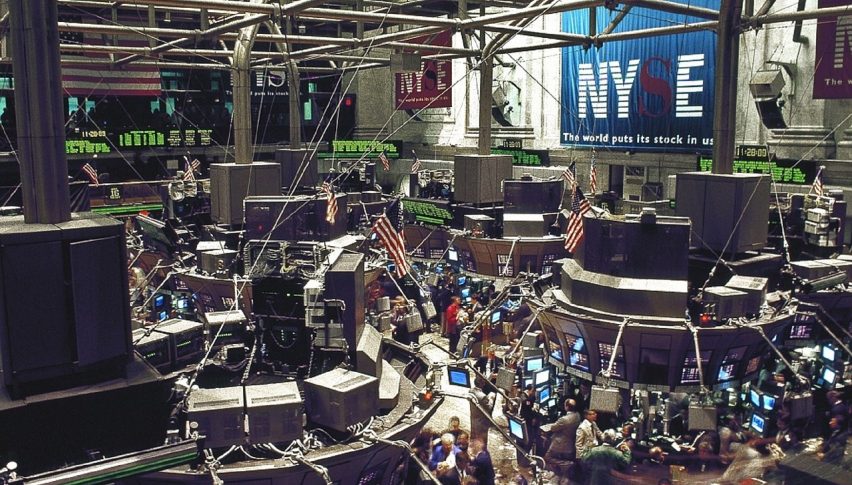 U.S. Stocks Attempt Recovery
Stocks have opened mixed this morning, as traders are taking an early non-committal stance toward equities. Wednesday's session took no prisoners, with the leading U.S. indices plunging south. With most in the financial media predicting a recession coming sooner rather than later, "risk-off" is back into style. U.S. stocks have backed up this assertion, with the DJIA DOW (+15), S&P 500 SPX (+1), and NASDAQ (-5) hovering near flat on the open.
During the U.S. pre-market hours, Continuing and Initial jobless claims for late-September were released to the public. These figures brought more bad news, each missing consensus projections. At this point, all eyes are on the ISM Non-Manufacturing PMI at 10:00 AM EST.
U.S. Stocks Attempt Recovery
Wednesday was a brutal session for U.S. stocks. Lagging economic numbers and impeachment worries sent equities plummeting. As you can see by the December E-mini NASDAQ daily chart below, the damage was substantial.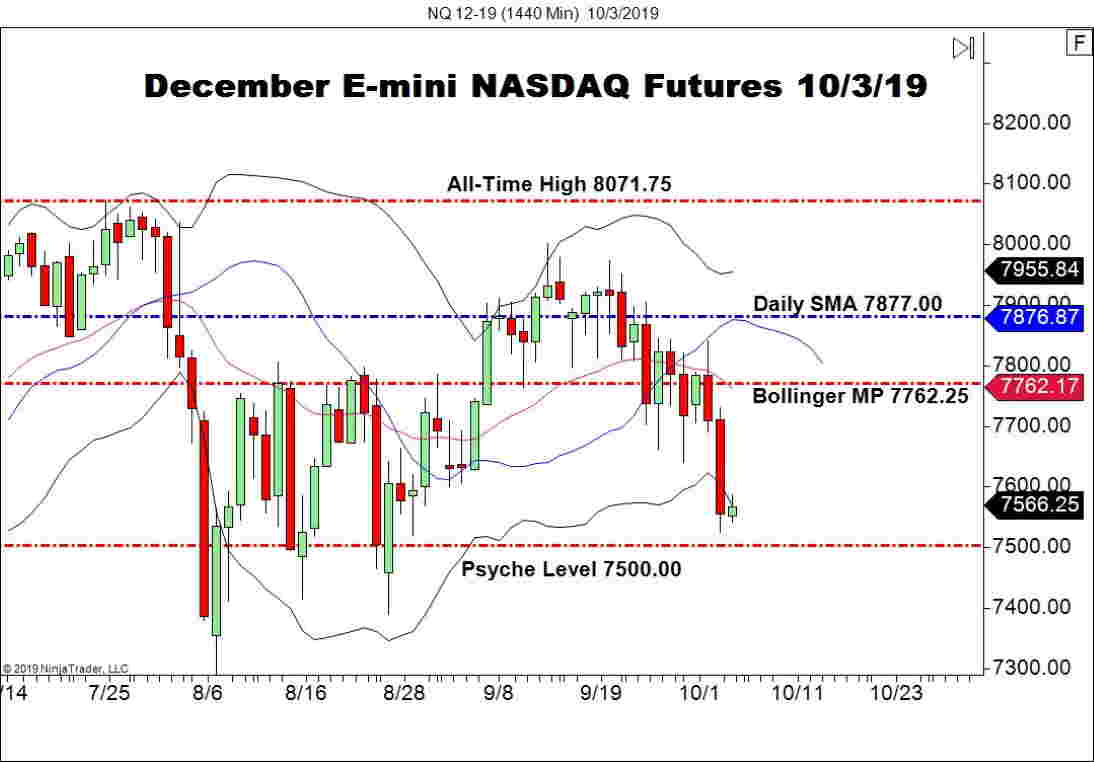 Overview: No doubt about it, U.S. stocks are in a tough position. The U.S./China trade war rages on, Trump is under political pressure, and the economic data points to slowing growth. If today's ISM figures disappoint, Wednesday's losses may extend.
For the December E-mini NASDAQ, the 7500.00 psyche level is a key number. If trade is established beneath this area, a test of August's lows at 7250.00 is very likely to develop in the near future.