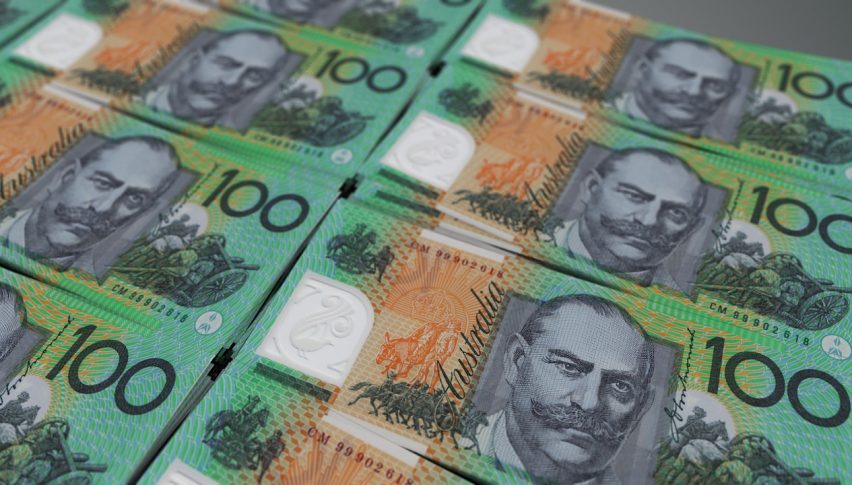 Aussie Retail Sales Miss the Mark
Aussie retail sales for the month of August have come in at 0.4% vs 0.5% expected.
The AUD/USD has not really responded as yet, as we are still showing an uptick on the prior result. But still not quite the strength that the experts were looking for.
Both the Aussie and NZD/USD have been pushing higher this morning as some strength is coming back in after a rough week for most Asian risk-currencies.
The news today comes on the back of this weeks RBA decision, that has put the Aussie under all sorts of pressure.
Price has pressed hard into the 0.6700 level and so far it appears that it is a region that we are not able to crack just yet.
Despite speculation that there will be yet another rate cut, that will take the cash rate to 0.5%, the Aussie has so far held up.
The fact that we are seeing US markets price in a potential rate cut is also not helping the Aussie bears cause.
The USD has slipped off its highs and if there are further cuts ahead, it will stay weak. That means we might have reached a bit of a bottom in the Aussie for the time being.
The plan from this point will be to key off both the 0.6700 level and the 0.6800 if we push any higher. I am short biased longer term, but it does look like a double bottom at 0.6700. That might prove to be a level we can buy.
While if the retrace pulls back to the other key round number of 0.6800, I would be happy to short there.
Given that the Aussie hasn't fallen on the retail sales miss, suggests there are buyers around today, so we might see more upside here.