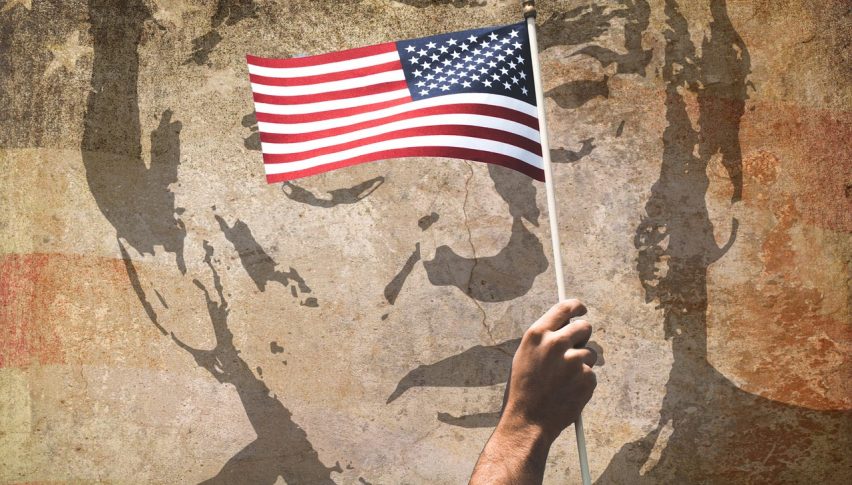 Yields For T-Bills Fall Once Again
Earlier today, the weekly short-term U.S. Treasury auction was held for the 3 and 6-Month T-Bills. Subsequently, yields fell from previous levels and extended the recent downtrend. With gold holding its ground near $1500 and bond yields falling, it appears as though institutional investors are bracing themselves for a coming storm. 
From a fundamental standpoint, there are several important drivers of uncertainty currently at play in the global markets. The rapidly approaching 31 October Brexit deadline, Trump impeachment proceedings, and strained international trade relations are three of the largest. In reality, these three issues are prompting many to take a complete "risk-off" approach to the markets.
U.S. T-Bills Extend Yield Downtrend
Over the course of 2019, much as been made of the inverted yield curve. Today's lagging yields in U.S. government T-Bills have furthered this narrative:
Event                                           Actual   Previous
3-Month T-Bill Auction              1.68%     1.84%                
6-Month T-Bill Auction             1.690%   1.795%
Currently, the yield on the benchmark U.S. 10-Year Treasury Note is 1.555%. This figure is near levels last seen in the summer of 2016 amid the runup to that year's Presidential election. Given the pending uncertainty of 2020, be on the lookout for U.S. T-bills and T-Notes to continue their relative downtrend.
At press time (2:00 PM EST), the U.S. indices have made a relative U-turn. Values for the DJIA DOW (+70), S&P 500 SPX (+6), and NASDAQ (+23) are trending into the green. In addition, December gold futures are heading south in relation to news reports of a partial U.S./China trade deal being possible for later this week. The rumors have bullion beneath $1500.0 and equities on the rally as investors consider the "what-ifs" surrounding a surprise breakthrough on the trade war front.