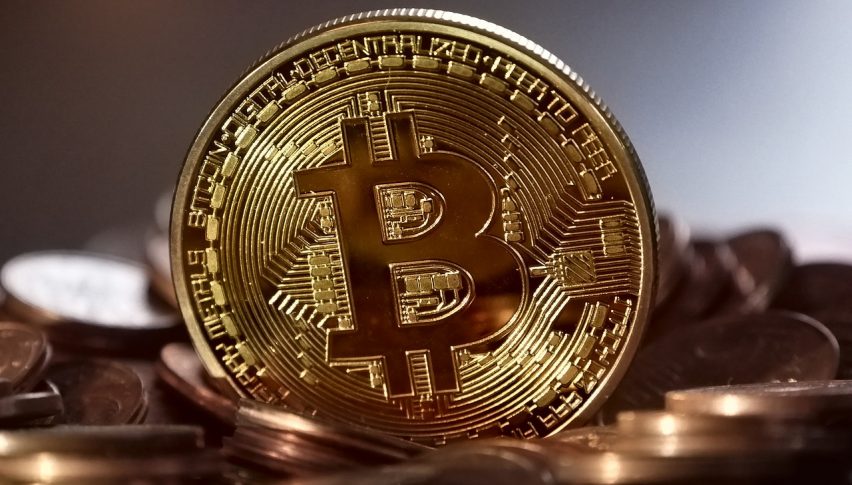 Bitcoin Continues To Tighten Near $8000
Thus far, October has been a slow month for Bitcoin (BTC). Prices have consolidated near the $8000 level amid a muted news cycle and modest participation. While crypto bulls are happy with 2019's performance, the past few months have been no picnic.
Even though the fall season is likely to be an active period for crypto, not much is currently going on. For now, the U.S. Securities and Exchange Commission (SEC) continues their closed-door debate over approving a formal BTC ETF. In addition, questions surrounding the future of Facebook's Libra continue to permeate crypto sentiment. At the end of the day, investors are happy taking a wait-and-see stance toward cryptocurrencies.
Bitcoin Consolidates Near $8000
Since the plunge in BTC on 24 September, prices have found a relative level near $8000. The daily trend is bearish, with prices yet to post a significant retracement. Currently, it looks like Bitcoin is poised to extend October's range to the downside.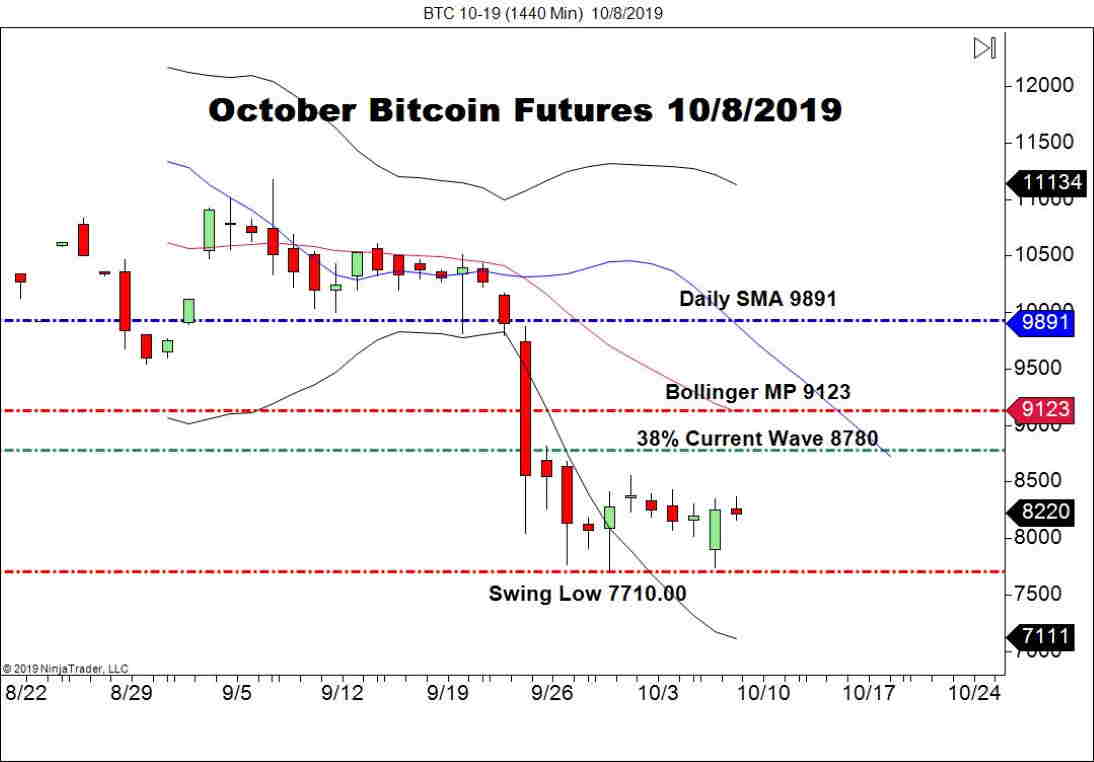 Here are the levels to watch for BTC in the near future:
Resistance(1): 38% Current Wave Retracement, $8780

Support(1): Swing Low, $7710
Bottom Line: Moving into midweek trade, a bearish bias continues to be warranted for Bitcoin. This market is range-bound between the 38% Retracement ($8780) and the Swing Low ($7710). Until we see a move outside of this range, a rotational trading plan to the downside is ideal.
As long as the Swing Low remains intact, I will have sells queued up in BTC from $8765. With an initial stop at $9065, this trade produces $300 per BTC using a standard 1:1 risk vs reward ratio.