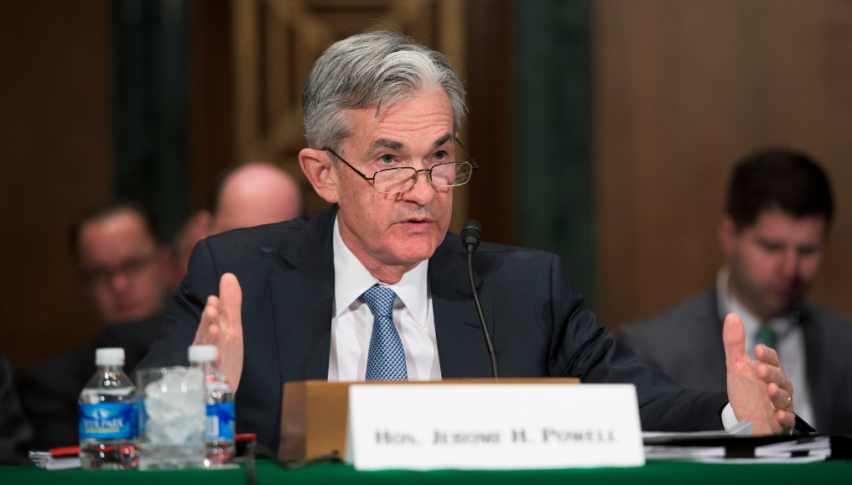 Daily Brief, Oct 8: Economic Events Outlook – Fed Chair Powell's Speech
Posted Tuesday, October 8, 2019 by
Arslan Butt
• 3 min read
Good morning, traders.
The forex market mostly traded muted in the wake of mixed labor market events while the rest of the day remained muted.
The trade talks between the US and China are expected to resume on 10-11 October this week. The development in trade talks has increased the chances of an end to the trade war between the US & China.
According to Bloomberg, Chinese officials are hesitant to agree to the broad trade deal pursued by Trump. So, there are fewer chances of a deal settlement between US & China in upcoming talks.
Besides, the uncertainty about further cuts by the Fed made US Dollar prices move upward in financial markets and weighed on gold prices heavily.
Watchlist – Economic Events Outlook
EUR – Italian Retail Sales m/m – 8:00 GMT
Istat is due to post this release at 8:00 GMT. It's a primary gauge of consumer spending, which accounts for the majority of overall economic activity.
Lately, Italian retail sales have been suffering dramatically, falling as low as -0.7% back in July 2019. That's signaling high odds of a recession in Italy, but the ECB has already launched the dovish monetary policy to support the economy. Today, retail sales are expected to drop by -0.1% vs. -0.5% previously. Euro is still likely to face bearish pressure today.
GBP – MPC Member Haldane Speaks – 8:20 GMT
Today we have two BOE policy members' speeches in highlights.
The BOE MPC members vote on where to set the nation's key interest rates, and their public engagements are often used to drop subtle clues regarding future monetary policy.
The Bank of England Chief Economist Andy Haldane is due to speak at the Conference on Financial Stability hosted by the Bank of Portugal, in Lisbon.
GBP – MPC Member Tenreyro Speaks – 9:30 GMT
The MPC Member Silvana Tenreyro is due to participating in a panel discussion at the European Central Bank Conference on Monetary Policy, in Frankfurt.
Hawkish or dovish remarks from both members may help us capture some movement in the market.
USD – PPI m/m – 12:30 GMT
The Bureau of Labor Statistics is due to release Producer Price Index data for the US economy later in the day. The US PPI data has been mixed so far.
Producer prices for final demand in the US grew 0.1% from a month beginning in August 2019, following a 0.2% increase in July and beyond market forecasts of a flat reading. The cost of services shifted (0.3% vs. -0.1%) while goods prices posted the most significant drop in seven months (-0.5% vs. 0.4%).
Year-on-year, the PPI advanced 1.8%, beating market consensus of 1.7%; and the core index rose 2.3%, also above forecasts of 2.2%. Producer Prices in the United States averaged 109.84 Index Points from 2009 until 2019, reaching an all-time high of 118.60 Index Points in August of 2019 and a record low of 100.20 Index Points in November of 2009.
Today, a neutral figure of 0.1% vs. 0.1% is on the cards for retail sales, and core PPI is expected to be 0.2%, below the previous value of 0.3%.
USD – Fed Chair Powell Speaks – 17:50 GMT
The Federal Reserve Chair Jerome Powell is due to deliver a speech titled "Data Dependence in an Evolving Economy" at the 61st Annual Meeting of the National Association of Business Economics, in Denver.
As head of the central bank, which controls short term interest rates, he has more influence over the nation's currency value than any other person. Traders scrutinize his public engagements as they are often used to drop subtle clues regarding future monetary policy. Therefore, his speech will be carefully monitored to have further clues on the next policy decision.


That's it for today, but do check FX Leaders economic calendar for the live coverage of these significant events.
Good luck!