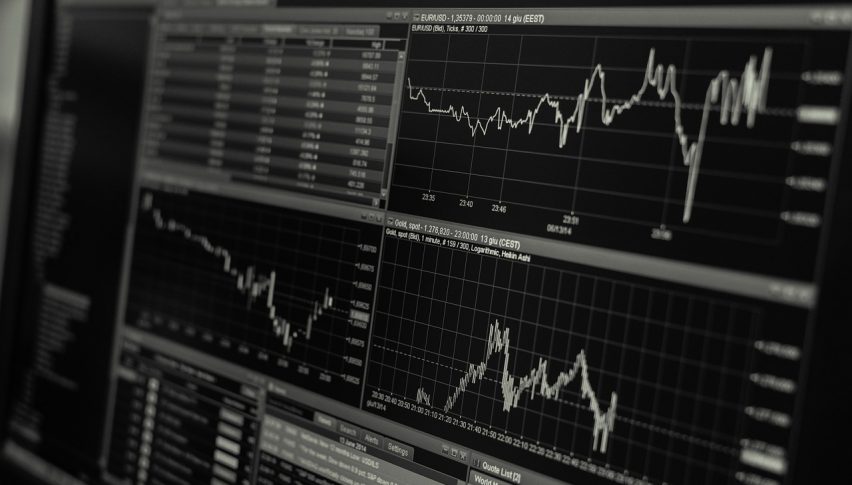 The Commodity Currencies Remain Under Pressure
Posted Thursday, October 10, 2019 by
Rowan Crosby
• 1 min read
The Asian pairs have been under a bit of pressure since the US session got underway, as fears around the US-China talks seem to be weighing them down.
While the AUD/USD and NZD/USD is holding up well under pressure, the damage was done last night.
And even this morning we are hearing more mixed reports about what is going on. There are suggestions the Chinese trade delegation will walk away today having made little to no progress. The White House denies as much, but whatever the story actually is, there is surely a fair bit of fear in the air.
As such, both the Aussie and Kiwi seem to be leading the sell-off. The SPX actually closed higher on the session.
Both Asian pairs are on a longer-term downtrend,  and trading in the direction of that trend is always a higher probability opportunity.
The Aussie looks like it is moving towards a test of the 0.6700 level. This has been a huge level of recent times. A good trade might be entering short ahead of test of that level.
There is no guarantee we will see further selling as evidenced by how strong this level has been.
The Kiwi also remains very soft. Like I was saying yesterday, we are watching the 0.6285 level closely. That price held up this morning, but if it cracks I would expect to see a sharp slide under.
So, for now, that is my real focus in Asian trade.
The Aussie home loan data was very weak today as well and that is another bit of boost to the RBA in a weird way as they must be concerned about property prices pushing too high given the low rates.
So while there is limited action so far this morning, there is plenty happening behind the scenes.
AUD/USD has been making strong gains this week, with the RBA helping the bullish case, but buyers are facing the 200 daily SMA now
11 hours ago