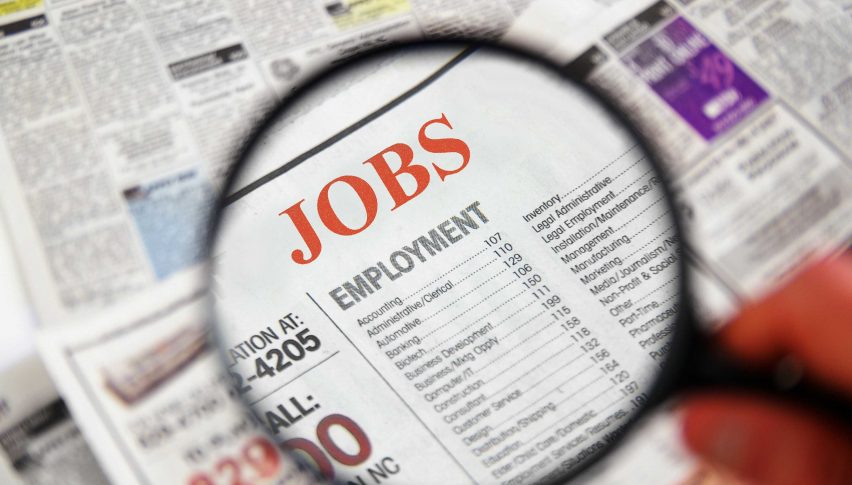 Daily Brief, Oct 11: Economic Events Outlook – Canadian Labor Market in Focus
Posted Friday, October 11, 2019 by
Arslan Butt
• 2 min read
Happy Friday, traders.
Today, forex trading is all about the Canadian Dollar as Statistics Canada is due to release labor market figures later in the day.
The US-China currency agreement being considered as a sign of development in this week's trade discussions between the world's two biggest nations would mostly revolve around commitments by China, currency specialists say, and will not alter the dollar-yuan association that has been a thorn in President Donald Trump's side.
On Thursday, the United States and China began their principal-level talks in Washington. After the meeting, it was reported in South China Morning Post that there was no progress in deputy-level trade-talks and that Liu would cut his visit short. But US President, Donald Trump said that he and Chinese Vice Premier Liu He would meet on Friday.
Watchlist – Top Economic Events to Trade Today 
EUR – ECOFIN Meetings – All Day 
The Economic and Financial Affairs Council (ECOFIN) meetings are usually held in Brussels and attended by Finance Ministers from EU member states.
They discuss a range of financial issues, such as euro support mechanisms and government finances. The meetings are closed to the press, but officials usually talk with reporters throughout the day, and a formal statement covering meeting objectives may be released after the sessions have concluded.
Why it's Important? 
ECOFIN is the Eurozone's broadest financial decision-making body. The council coordinates the economic policies of the 28 member states, and their initiatives and decisions can have a widespread effect on the Eurozone's economic health.
Statistics Canada is due to release the labor market report at 12:30 GMT with a negative forecast. In Canada, the employment report will be in highlights, and any sensitivity here amid the gloom on global economic growth could reignite the chances of an interest rate reduction.
In October, nothing is anticipated as the market focus on the closeness to Federal elections, though we continue to notice the odds of an interest rate cut before year-end.
Canada's job market gets complete attention as the Non-Farm Payrolls have previously been released. Canada seems to enjoy a notable improvements in jobs, with the addition of 81K jobs in August, about four times the initial expectations. That left the jobless rate at 5.7% — as more and more Canadians entered the workforce. A more modest rise is anticipated for September.
The University of Michigan is due to release consumer sentiment data during the US session. It's a survey of about 500 consumers, which asks respondents to rate the relative level of current and future economic conditions.
In the forex world, consumer confidence is considered a leading indicator of consumer spending, which accounts for a majority of overall economic activity.
Economists are expecting a slight drop in consumer confidence from 93.2 to 92.0. The dollar may feel bearish pressure on the release of this event today.
Good luck, traders and stay tuned to FX Leaders for forex trading signals and trade setups!