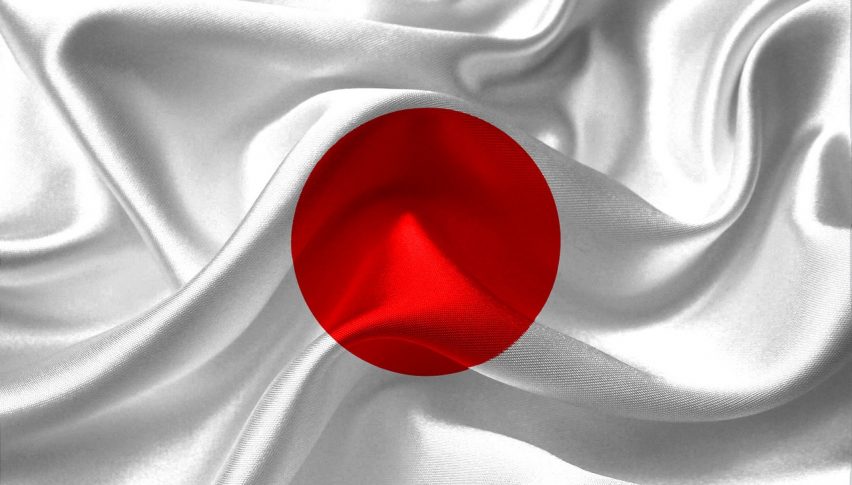 Trouble Ahead for the Japanese Economy?
Posted Friday, October 11, 2019 by
Arslan Butt
• 1 min read
Japan could see its core CPI decline to a two-year low in September, according to a recent Reuters poll. Core CPI, excluding fresh foods but including oil products costs, is expected to come in at +0.3% YoY in September, lower than the +0.5% reading in August. This is the lowest reading for Japan's core CPI since April 2017.
The Japanese economy has been suffering on account of the ongoing US-China trade war as China is one Japan's leading trade partners. Despite sluggish exports, the Japanese economy had remained supported by strong domestic demand in recent months. However, a decline in inflation reveals a possible weakening in demand among Japanese consumers, which could spell trouble for the economy.
What's even more worrying for Japan is that a majority of companies expect the recent sales tax hike to further hurt the economy. According to another Reuters poll, around 69% of companies anticipate the sales tax hike from 8% to 10% to not only put an end to the expansionary phase of the Japanese economy but also push it towards a recession in the months ahead.
The tax hike could have an adverse impact on consumer sentiment, which could further dent the economy's performance. Around 58% of companies expect economic growth to stagnate into the next year, while around 41% anticipate a recession. Only 1% of companies hope for economic growth to be in positive territory in the near future.