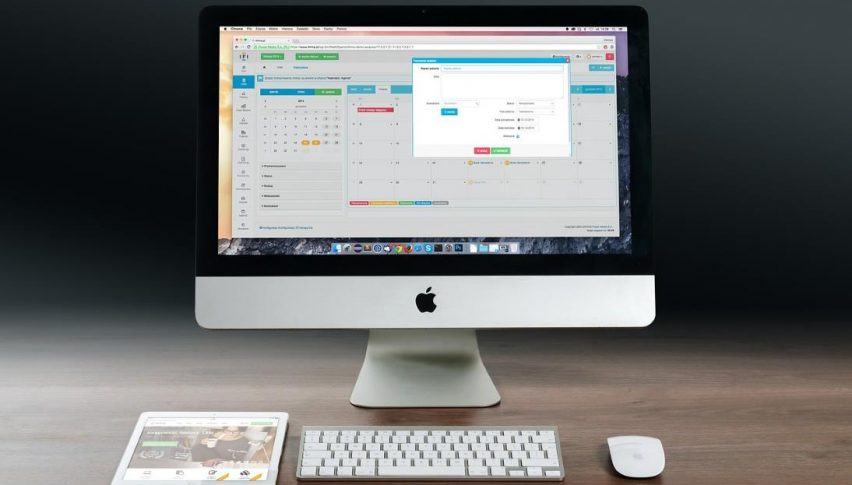 NASDAQ Up 1.3% To Lead Indices
It has been a big day for the U.S. indices, led by a nearly 1.3% gain in the NASDAQ. As we roll into the late session, stocks are on the bull with the DJIA DOW (+265), S&P 500 SPX (+34), and NASDAQ (+103) in positive territory. Q3 earnings season has started with a bang, with several commercial banks checking in with positive earnings. 
On the safe-haven front, values are mostly down. However, U.S. Treasury yields have continued to lose ground, suggesting institutional buying. In an auction from earlier today, short-term U.S. government debt has posted more decreasing yields:
Event                                           Actual    Previous
3-Month T-Bill Auction                1.64%       1.68%
6-Month T-Bill Auction                1.62%       1.69%
No doubt about it, investors are continuing to pile into bonds. This phenomenon is forcing yields downward, enhancing concerns over the current long term/short term yield curve. So, while there remains a significant risk-off attitude prevalent in the markets, stocks are looking strong to open the week. At this point, one has to wonder if fresh all-time highs are in the cards for the NASDAQ.
December E-mini NASDAQ Futures Extend Rally
The return of big money equities players from the Columbus Day recess has been a good thing for U.S. stocks. Bidders are lining up in mass, sending the December E-mini NASDAQ toward all-time highs.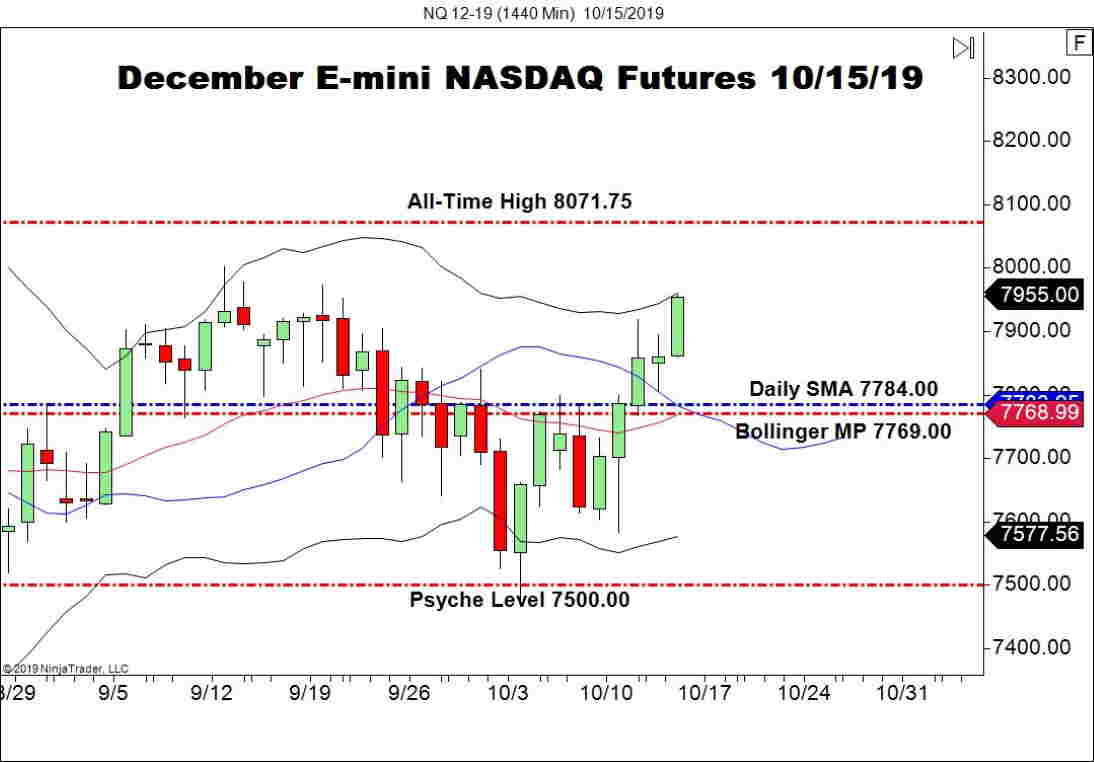 Just as they have all year long, bargain hunters stepped up and bought a dip in the U.S. indices. For the NASDAQ, the action surrounded the 7500.00 handle, an area that is set up to be a viable intermediate-term bottom.
Overview: As we move into midweek trade, the NASDAQ is well above daily support and driving toward 8000.00. If timely robust earnings reports come from the tech sector, the rally will likely continue. With optimism surrounding last Friday's U.S./China trade deal, and more FED easing on the way, equities players are once again excited about the short-run potential of tech.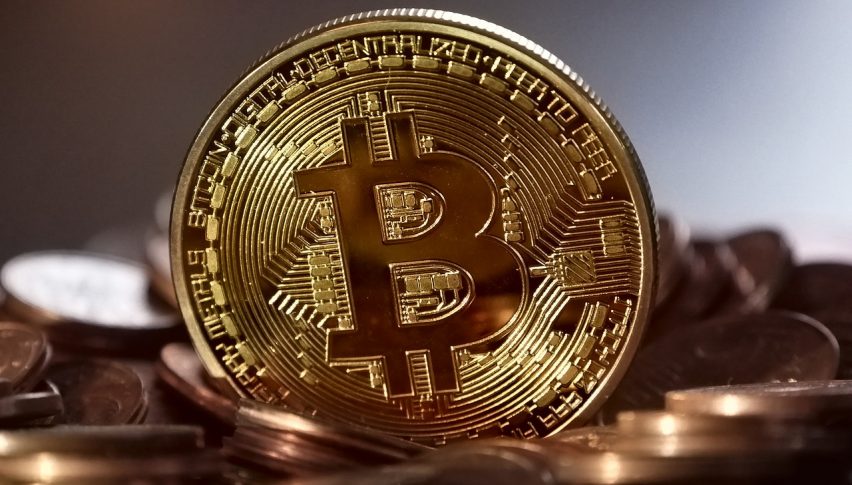 15 hours ago