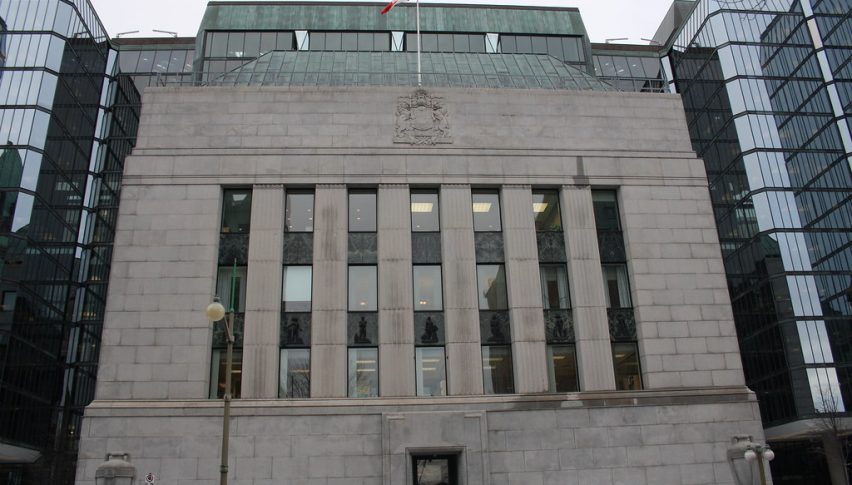 Why the BOC May Not Announce a Rate Cut Anytime Soon
Posted Wednesday, October 23, 2019 by
Arslan Butt
• 1 min read
The likelihood of the Bank of Canada cutting interest rates in the near future are inching lower after the outcome of the recent general elections. Following Justin Trudeau's victory, there is a higher anticipation among investors for increased fiscal spending and strengthening in the Canadian economy.
The Liberal government has already stated its intention to increase budget deficits by boosting spending in a bid to revive Canada's economic growth. One of the key issues mentioned in Trudeau's campaigns concerned his plans to expand the budget deficit to nearly twice as high during the fiscal year 2020.
So far, the BOC has held the benchmark interest rate steady in 2019 as employment rose at a steady pace and inflation held around the bank's target of 2%. According to a recent survey by the central bank, Canadian businesses expect sales to grow at a moderate pace in 2020 as well, signalling a relatively healthy state of the economy.
Canada has so far remained insulated from the ongoing trade tensions between the US and China that have weighed heavily on leading economies around the world. However, with a partial trade deal imminent and hopes for increased fiscal spending, economic growth is expected to remain supported in the near future, further reducing the need for the BOC to cut interest rates more than once.