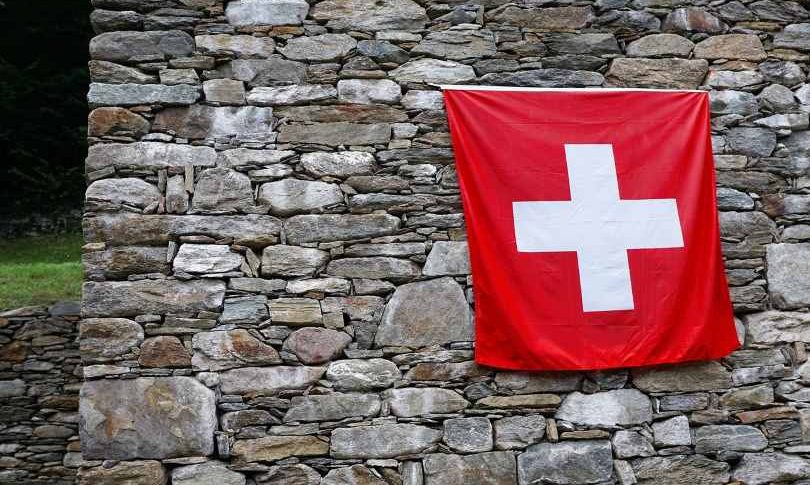 Double-Bottom In View For The USD/CHF
The Greenback has been up and down versus the majors today, driven by a group of better-than-expected U.S. economic metrics. However, although this morning's numbers outperformed expectations, they still fell well short of being labeled "strong." Equities traders have adopted an "it's not so bad" mantra ― forex players have decided to favor the USD/CHF and take a cautious approach to the dollar instead.
USD/CHF Extends Weekly Losses
If you have been following FXLeaders throughout the European/U.S. session, then you know all about today's Non-Farm Payrolls release and ISM Manufacturing PMI from October. These reports came in mixed, with NFP falling from previous levels and the ISM Manufacturing PMI rising slightly. Although the numbers were a bit conflicted, sentiment toward U.S. stocks has gone positive and USD has traded largely sideways.
The USD/CHF chart below illustrates this point to a tee. Typically, when risk-on is en vogue for stocks, safe-haven appeal recedes. Today has been the opposite, with investors favoring the Swiss franc going into the weekend break.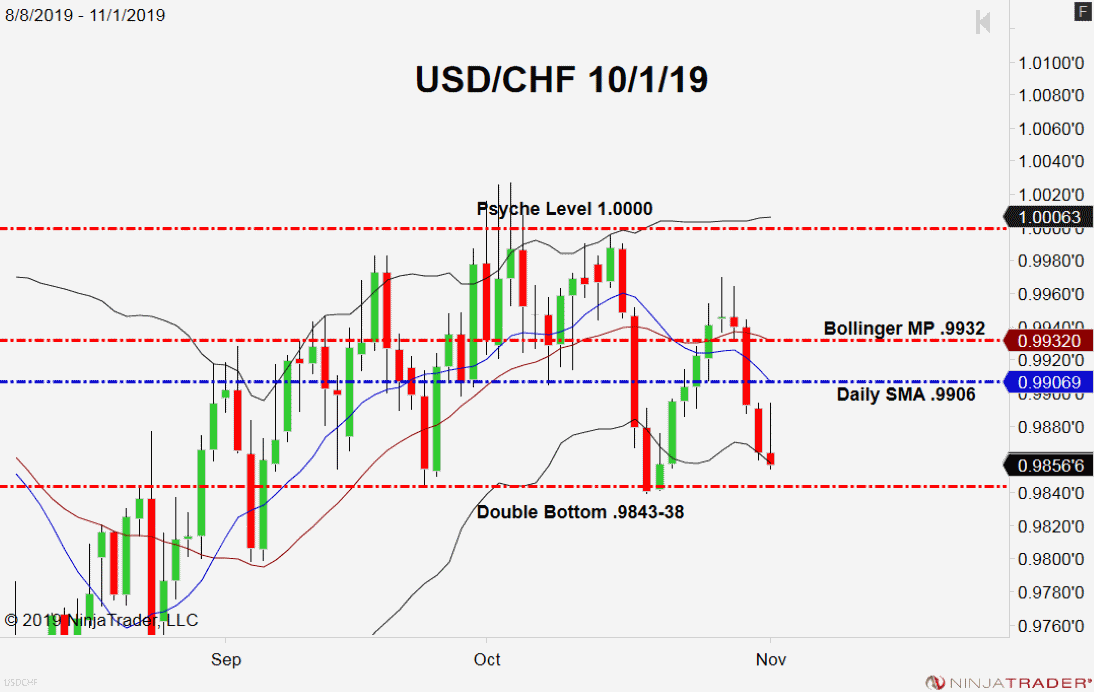 For the immediate future, there is one support area on my radar:
Support(1): Double-Bottom, 0.9843-38
Bottom Line: At this point, a long trade from the daily Double Bottom pattern in the USD/CHF appears to be a possibility for the near future. Until elected, I will have buy orders queued up from 0.9851. With an initial stop loss at 0.9824, this trade yields 25 pips on a bounce from the 0.9850 area.
This week's forex action was fueled by FED rate cuts and another collection of contracting U.S. economic metrics. All in all, it was a rough five days for the Greenback. With November trade now underway, be ready for the USD to rebound from late-October weakness by this time next Friday.