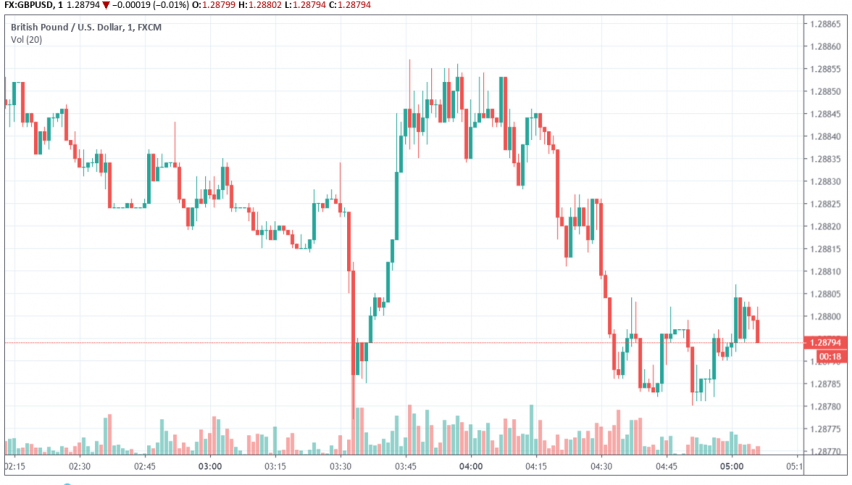 GBP/USD Weakens as Focus Shifts Towards General Elections. What's Happening?
Posted Tuesday, November 5, 2019 by
Arslan Butt
• 1 min read
The Pound has slipped below the 1.29 level against the US dollar and continues to trade weaker as the focus turns to the political drama unfolding in the run up to the early general elections in December. At the time of writing, GBP/USD is trading at around 1.288.
While PM Boris Johnson may have had his way in getting Britain to go to polls before discussing the latest Brexit Bill, it has only increased uncertainty on how exactly Britain's departure from the EU would play out. Political experts and analysts have already declared the upcoming general elections to be more focused on Brexit than politics, while forecasting it to be most unpredictable.
During the 2016 referendum, just above 51% of voters expressed their interest in having Britain "leave" the EU, while a little above 48% opted to "remain", letting Brexit happen with a slim majority. This indecisiveness is likely to reflect in the upcoming elections, which will decide not just which political party could form the government in Britain next but how the Brexit process will likely unfold by the latest deadline of January 31, 2020.
For now, Johnson's Conservative Party is in leading while Brexit Party's Nigel Farage has stated its intentions to campaign against the latest Brexit deal reached between Johnson and the EU. Meanwhile, the Labour party is also campaigning to seek another withdrawal agreement with the EU, which means that if it comes to power, Brexit might get further delayed.