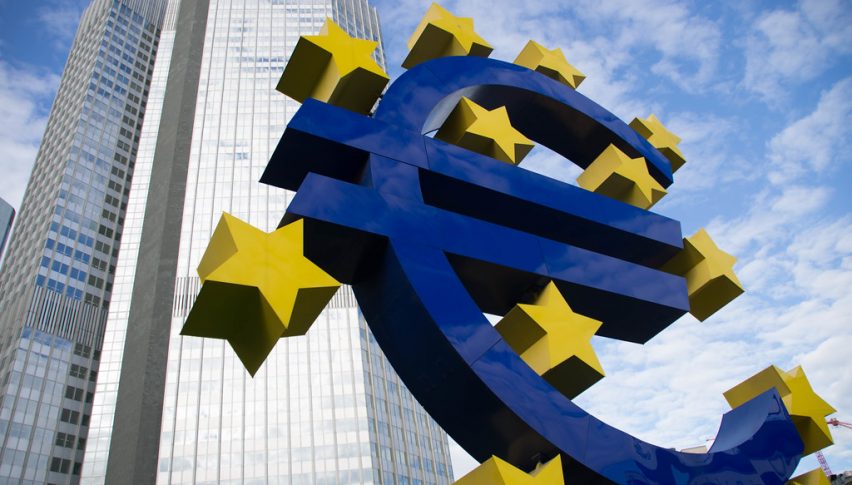 Eurozone's Economic Growth Forecasts Revised Lower: IMF
Posted Friday, November 8, 2019 by
Arslan Butt
• 1 min read
The IMF has downgraded the Eurozone's economic growth forecast on account of the increasing signs of weakness in its manufacturing sector in recent months. Economic growth in the EU is likely to experience a greater than expected slowdown as the manufacturing sector's weakness threatens to impact other sectors as well.
According to the IMF's latest estimates, the Eurozone economy could grow by 1.2% in 2019, lower than its previous forecast from April for 1.3% growth. In 2018, the Eurozone economy had expanded by 1.9%. In addition, the IMF has also trimmed down forecasts for economic growth in the coming years, estimating economic growth in 2020 and 2021 at 1.4% vs. 1.5% previously estimated.
The Eurozone's largest economy, Germany, threatens to fall into recession while the growth in the second largest economy, France, is expected to slide slightly lower from 1.3% to 1.2%. In addition, the third largest economy, Italy, is expected to experience stagnation this year. For now, the German economic growth is expected to touch 0.5%, lower than the previously estimated 0.8% and significantly less than the 1.5% growth seen in 2018.
The ongoing trade tensions between the US and China have been highlighted as the key driver behind this downward revision in growth forecasts by the IMF. While the trade war has caused a slowdown in the manufacturing sector in Eurozone, the weakness could also spill into the services sector. Brexit uncertainties were also listed as another major concern driving weakness in Eurozone's economic growth.