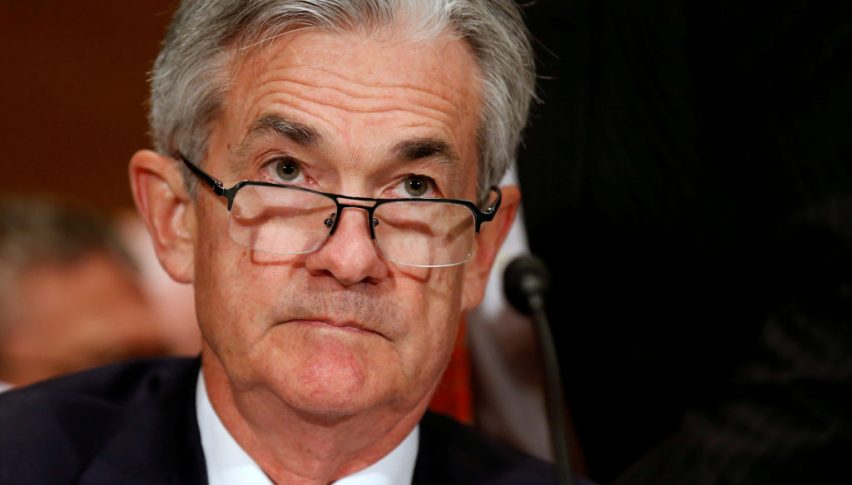 Powell: "Current Policy Is Appropriate"
Posted Wednesday, November 13, 2019 by
Shain Vernier
• 2 min read
This morning marked the first day of Jerome Powell's semi-annual monetary policy testimony in front of Congress. The FED Chair issued a prepared statement and engaged in a Q&A with members of the Joint Economic Committee. Ultimately, Powell emphasized that policy is in a good place, U.S. economic performance remains solid, and there are a few risks of which to be aware.
Highlights Of Powell's Testimony
Today brought an abundance of market drivers, including U.S. CPI, public Trump impeachment hearings, and monetary policy testimony from Jerome Powell. The latter has headlined the session, as shown by the extensive financial media coverage. Here are a few of the highlights from Powell earlier today:
"We [the FED] see the current stance of monetary policy as likely to remain appropriate as long as incoming information remains broadly consistent."

"If developments emerge that cause a material reassessment of outlook, we would respond accordingly. Policy is not on a preset course."

"Noteworthy risks include modest growth abroad and trade developments."

"The long-term Federal Budget is on an unsustainable path."

"Risks facing the financial system remain at a moderate level." 
Bottom Line: Things are going about as planned for the FED and interest rates are due to pause for the near-term. However, if the situation changes, policy can be amended. Basically, Powell's talking points echo the "data-dependent," "flexible" themes of the past 11 months.
USD/JPY Plunges, Tests Daily Downside Support
It has been a big day for the USD/JPY, with price action driven by fundamentals. Values are firmly on the bear and are in the process of testing daily downside support.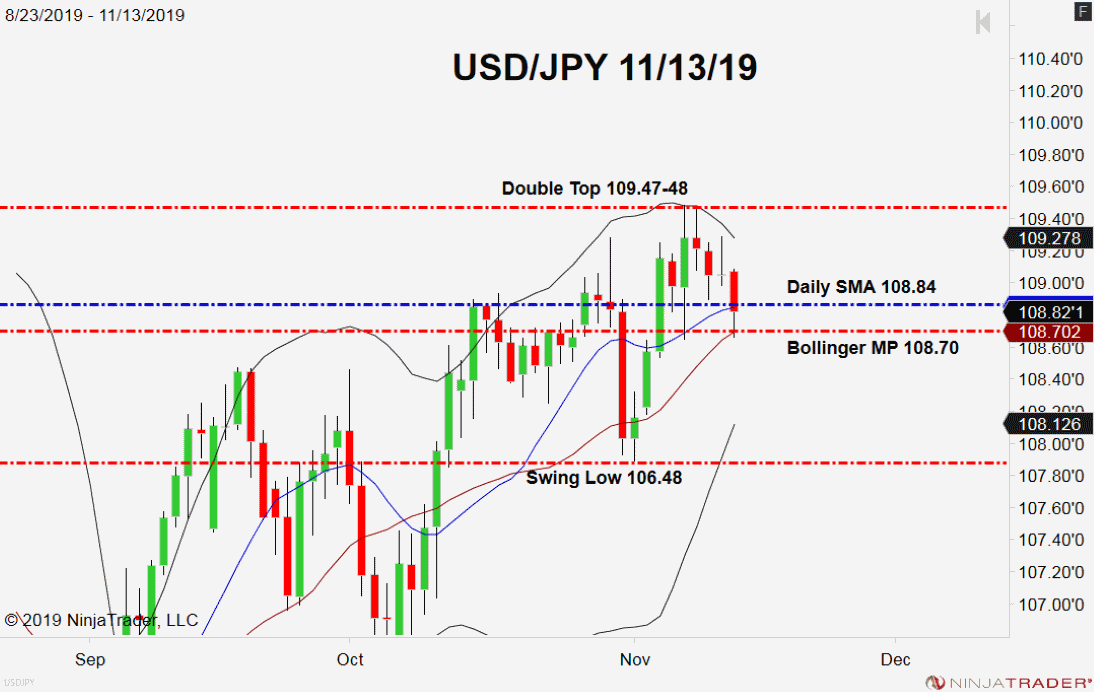 Here are two levels to watch as the forex trading day approaches its end:
Resistance(1): Daily SMA, 108.84

Support(1): Bollinger MP, 108.70
Overview: The combination of Powell's testimony and a moderately strong set of U.S. CPI numbers has driven disjointed price action to the USD. As a result, whipsaw trading has dominated the majors with the Greenback falling in varying degrees across the board. Given that rate cuts are on hold for now and that inflation may be picking up, sentiment toward the USD is likely to remain bearish at least until early 2020.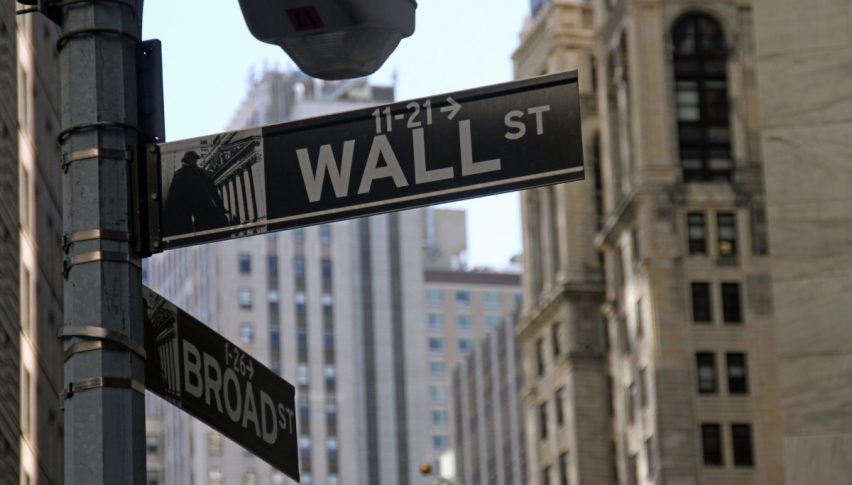 8 hours ago
EUR/GBP bounced 40 pips higher this morning, but the 20 SMA is stopping the climb
11 hours ago