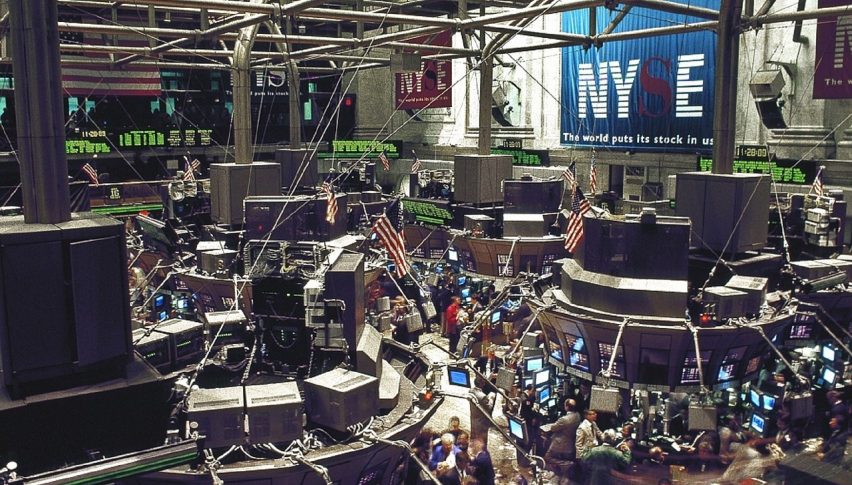 Retail Sales, Trade Hopes Boost Stocks
U.S. stocks are once again on the bull, posting new all-time highs. At the midway point of the Wall Street session, the DJIA DOW (+158), S&P 500 SPX (+17), and NASDAQ (+51) are all deep into the green. Risk-on is back in style following a stronger-than-expected U.S. Retail Sales report and rekindled optimism facing U.S./China trade.
On the heels of FED Chair Jerome Powell's two-day Congressional testimony came this morning's Retail Sales report. Here are the highlights:
Event                                                      Actual    Projected    Previous
Retail Sales (MoM, Oct.)                        0.3%           0.2%            -0.3%
Retail Sales Control Group (Oct.)         0.3%           0.3%            -0.1%
Core Retail Sales (MoM, Oct.)                0.2%           0.4%           -0.1%
October's Retail Sales stats were strong across the board, well up from September's figures. When coupled with this week's growth in U.S. CPI, it looks like the FED rate cuts of last summer and early fall are having their intended impact.
U.S. Stocks Are Breathing Rarefied Air
The December E-mini S&P 500 is trending higher, very near the 3100.00 psychological barrier. At this point, big-round-numbers are the only resistance levels worth noting for U.S. stocks ― prices are well into uncharted territory.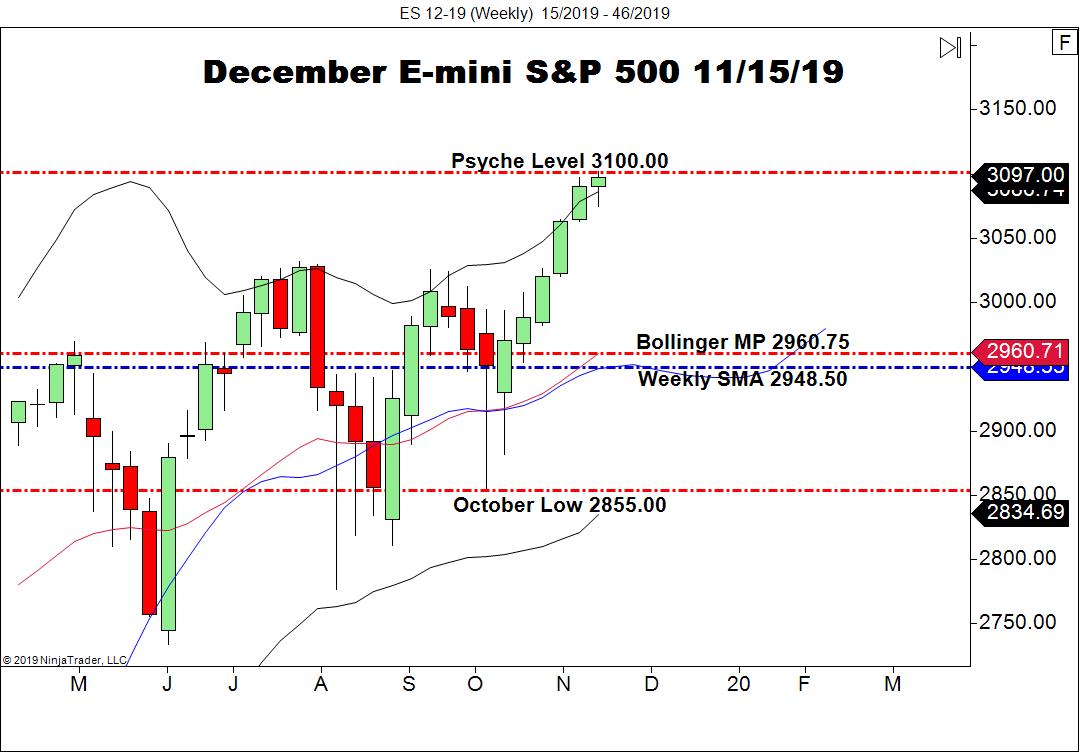 Overview: Not to miss out on an opportunity to laud the performance of stocks, President Trump took to Twitter to voice his approval:
"Stock Market up big. New and Historic Record. Jobs, Jobs, Jobs!"
Trump's tweet comes in a series directed at day three of the public impeachment hearings. Equities players seem to be happy ignoring the action on Capitol Hill, choosing to buy now and worry about politics later. Current Predictit.com odds of Trump being impeached stand at 78%, with a 43% chance of the move being completed before January 1st. However, the odds of a Senatorial conviction and actual removal from office come in at a mere 15%. 
So, the question is whether or not U.S. stocks will continue to drive north. Until we see the odds of Trump physically vacating the Oval Office shift dramatically, it is best to be long the American indices.
A growing number of leading Wall Street analysts to predict that 2020 will be the year to represent their American counterpart for the...
2 days ago