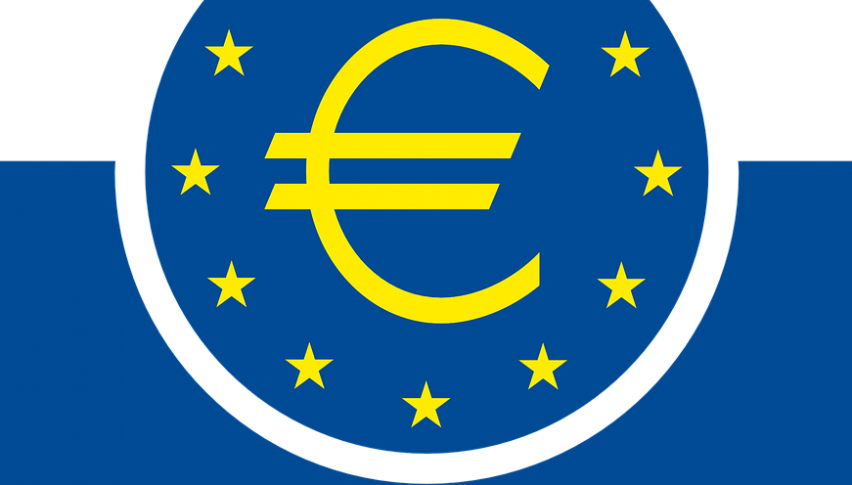 Eurozone Appears to Have Avoided a Recession, But Likely to Grow at Slowest Pace in Over Five Years in 2020
Posted Friday, December 6, 2019 by
Arslan Butt
• 1 min read
A recent Reuters poll reveals that the Eurozone economy is likely to have avoided falling into recession in 2019, but could witness only moderate improvement in economic growth and inflation in the next few years. According to the poll, the likelihood of a recession in the next two years has held steady at 30% since the previous poll, even as other risks continue to weigh on the region.
Economists polled, however, expect the ECB to make no changes to the monetary policy not just in the upcoming meeting for this month but also over the next couple of years. While things are looking better with regards to economic growth in the Eurozone, external risks from the US-China trade war and Brexit still pose considerable risk to European businesses.
Over 80% of the economists polled were "reasonably confident" that a recession in the Eurozone economy had been avoided this year. A majority of economists felt that the ECB's recent decision to ease its monetary policy further was one of the small contributing factors towards this.
The most recent poll also reveals that economists expect Eurozone's economic growth to average around 0.2-0.3% in the coming quarters till mid-2021, while the average annual GDP was expected to come in at 1.0% in 2020. This is the slowest pace of economic growth for the Eurozone in more than five years.