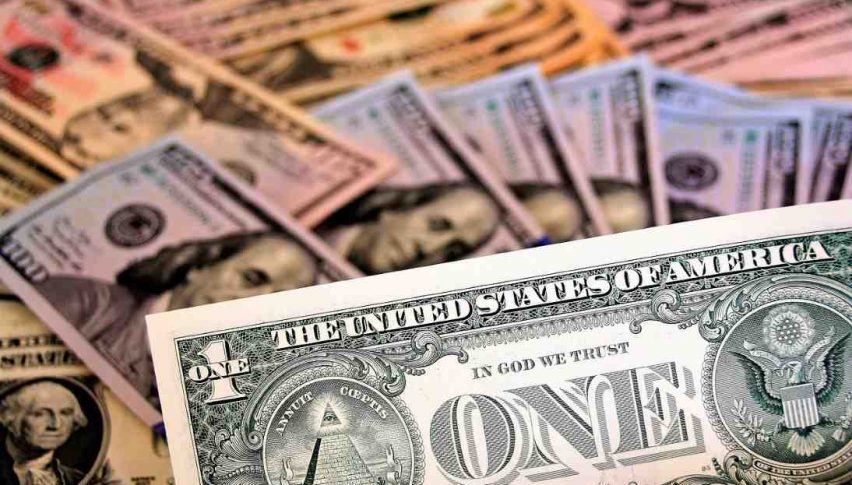 Politics,Trade Deal Drive Choppy Forex
It has been a wild, news-driven 24 hours on the forex. A final tally in the U.K. election, as well as excitement over "Phase 1" of a U.S./China trade deal, have prompted directional moves across the majors. With only a few hours to go until the weekend break, the action has quieted momentarily.
On any other day, this morning's disappointing U.S. Retail Sales (Nov.) figures would have been the primary focus of the financial media. The figure came in at 0.2%, well beneath the previous release (0.4%) and projections (0.5%). However, with the U.S. holiday spending season in full swing, investors are calling November's Retail Sales performance "the calm before the storm."
With so much news hitting the wires, forex traders have been highly active today. Let's take a look at how the extreme participation has impacted the USD/JPY.
A Choppy Forex Session For The USD/JPY
In a Live Market update from last Tuesday, I outlined a short trading plan for the USD/JPY. The trade turned out to be a success, producing a 40 pip profit. Since that time, bidders have dominated the market, sending rates through daily topside resistance.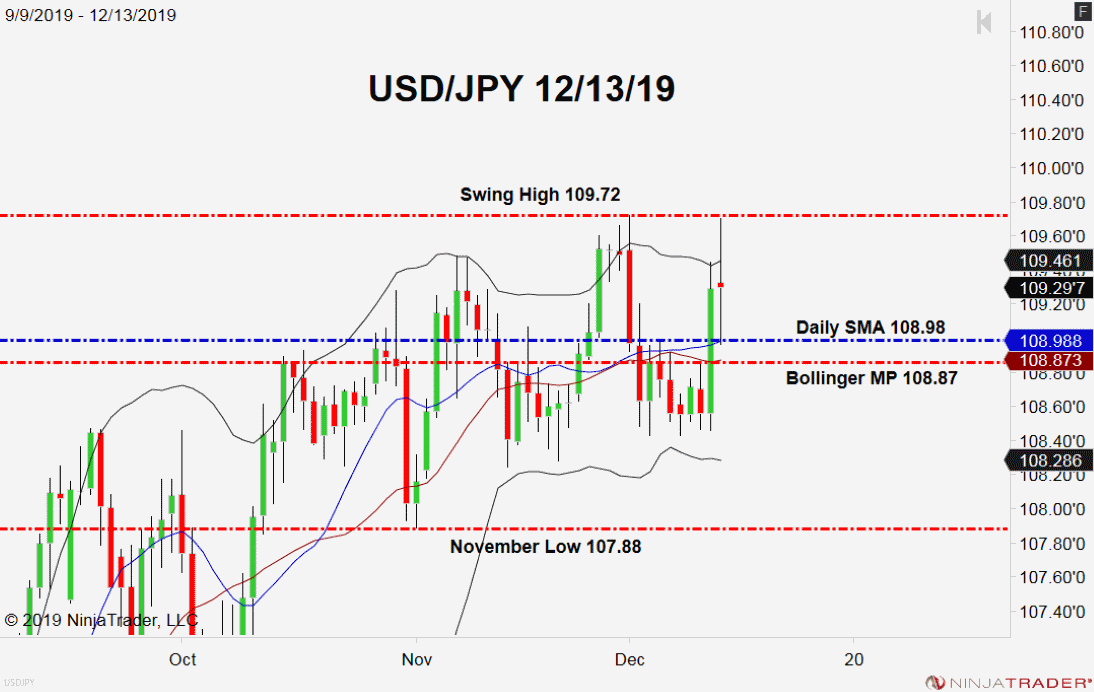 There are two levels for the USD/JPY that I will be watching closely during Monday's session:
Resistance(1): Swing High, 109.72

Support(1): Daily SMA, 108.98
Overview: Forex participation has been heavy today and the catalyst for whipsaw action in the USD/JPY. Rates have rejected both daily resistance and support, a strong signal of market indecision.
For the time being, a bullish bias is warranted toward this pair. If we see another test of the Swing High (109.72), a swift breakout to the 110.00 psyche level will become highly likely.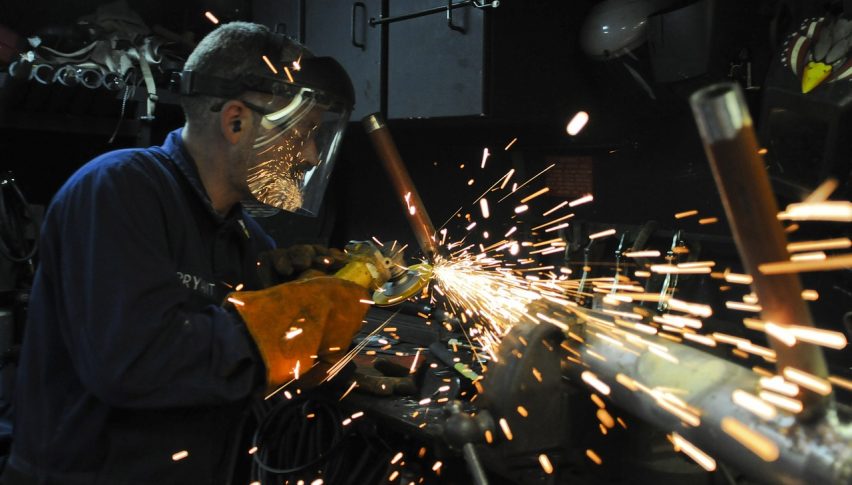 7 hours ago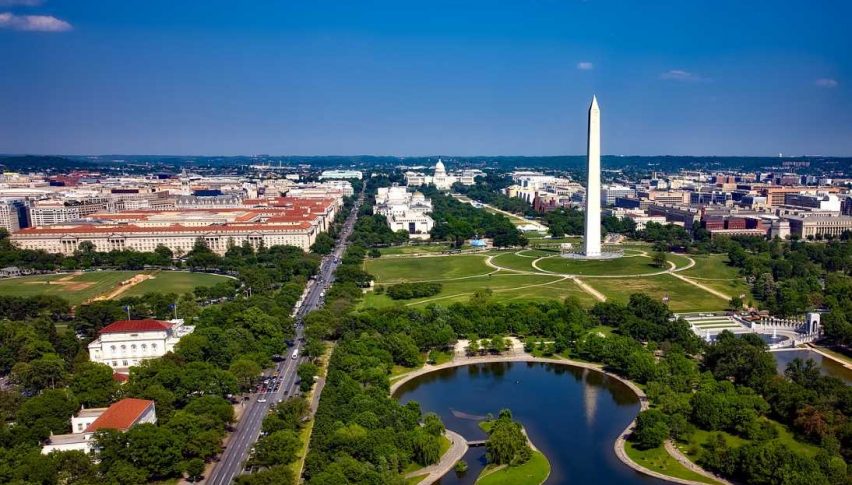 7 hours ago
USD/CAD retraced higher today, but the retrace ended at the 50 hourly SMA
9 hours ago