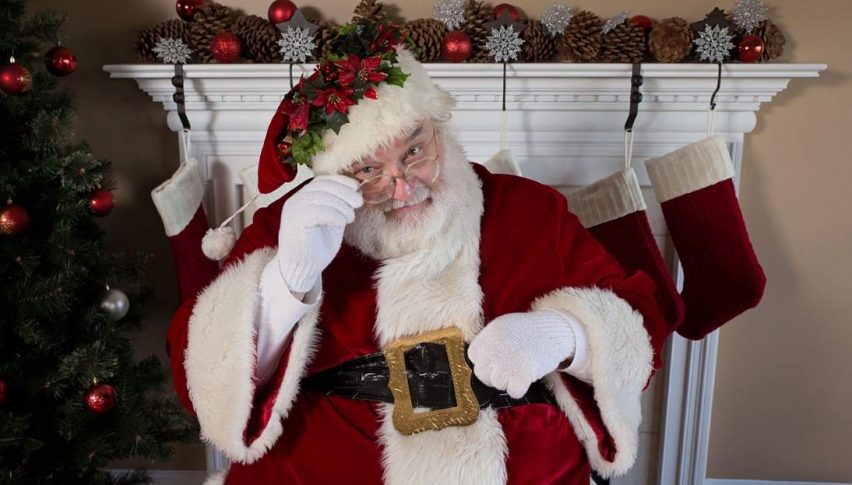 A Christmas Rally For Safe-Havens
It has been a solid day for safe-haven values, led by a 1% uptick in gold. In addition, both the Swiss franc and Japanese yen are posting slight gains vs the Greenback. All in all, it appears as though some of the more risk-averse traders are hedging their bets ahead of the Christmas market closure.
Judging participation in sessions that surround holidays often proves to be difficult. Last year brought huge action in the equities markets throughout the holiday season; however, that was the exception to the rule. Most of the time, we see quiet trading conditions and smaller traded volumes. "Quiet" is a good word to describe today's forex action, with modest ranges setting up across the majors.
However, led by bullion, safe-havens are showing some life. Let's take a minute and break down the daily technical outlook for the USD/CHF.
Safe-Haven Values On The Rise Ahead Of Christmas
The USD/CHF has been on a steady decline throughout December. Rates have fallen from above par value to the neighborhood of 0.9750. This is a loss of more than 250 pips for the month.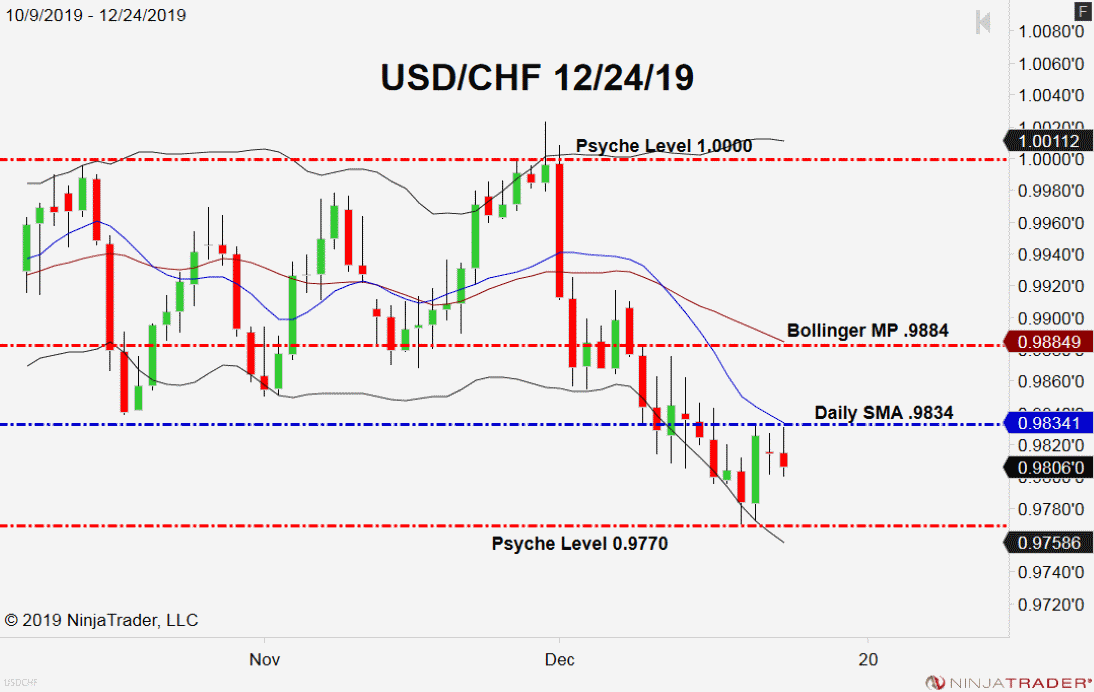 Here are two levels to watch for the remainder of the week:
Resistance(1): Daily SMA, 0.9834

Support(1): Psyche Level, 0.9770
Overview: Although the forex appears to be in a deep slumber now, don't get too used to the muted conditions. The end of the year is right around the corner, and with it, institutional book-balancing. Be on the lookout for volatility to pick up shortly after Christmas, more than likely on Monday, 30 December.