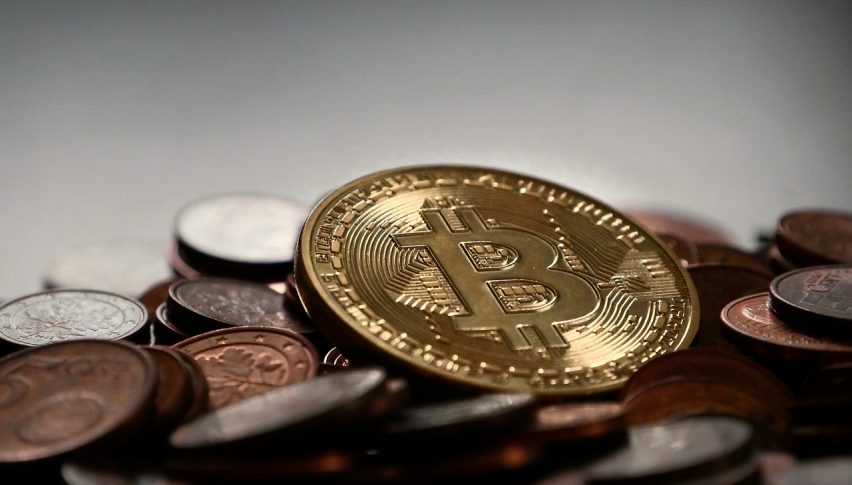 Bitcoin Breakout: $8,000 in Sight
Posted Tuesday, January 7, 2020 by
Rowan Crosby
• 1 min read
The buyers continue to remain in control in Bitcoin and ever since the last test of support, it's been one way price action.
Just days ago we saw a test of $7,000. That was the fifth unsuccessful break of that level.
That had to tell us something and sure enough, the bulls have fought back and rode price all the way back to the top of the most recent range which was the $7,600 level.
I've been watching those two levels closely of recent weeks as they appear to have all the buyers and sellers.
In early Asian trade, we've seen the buyers run price through that $7,600 level and price is very quickly honing in on $8,000.
I imagine we will see a test of that point very shortly.
So that now gives traders two options and they both revolve around the $8,000 level.
The long term trend is clearly down, so that will need to be a consideration here.
However, if price breaks and holds $8,000, then we will need to look at a possible long position.
If price breaks or tests $8,000, then we can consider a short here, in line with the longer term trend. A play I like here is to wait on the first bounce under $8,000 after that first break and fail. That way we can risk off the highs.
The move is likely coming on the back of some positive sentiment after the US-Iran drama has died down a bit. As well as a few strong leads from other crypto's.
Either way, this will be a market in play for today and we are at an important level.
That said, we need to be open to an extended move here.