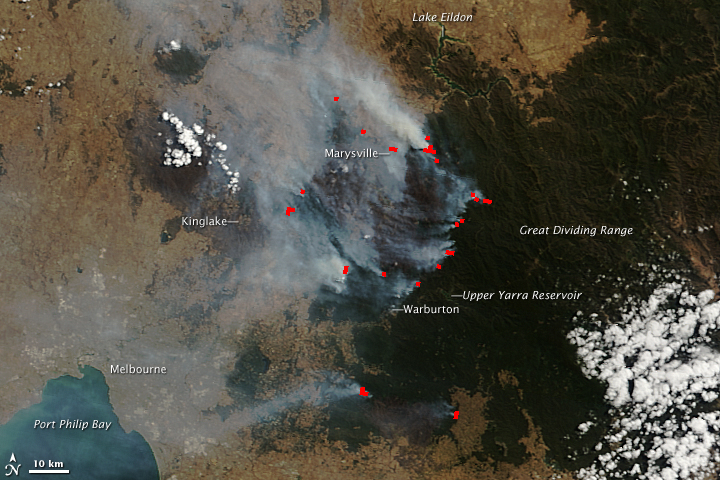 Australian Economy's Growth Forecasts Lowered in the Wake of Ongoing Bushfires
Posted Tuesday, January 14, 2020 by
Arslan Butt
• 1 min read
Australia is expected to post weaker economic growth on the back of the ongoing bushfires raging on in the region, which have upset consumer confidence and consumption. What's even more challenging is that this is likely to put more pressure on the RBA to cut interest rates, which are already at low levels.
According to a recent Reuters poll, Australia's GDP for 2019 is expected to come in at 1.8% from the previously forecast level of 1.9%. Earlier in 2019, the poll had anticipated that the GDP would grow at 2.7% for the year. Economic growth forecasts for 2020 have also been revised lower to 2.3% from the previously expected 2.5%. In addition, economic growth for 2021 is now seen at 2.5%, still lower than thw 2.75% which was previously expected.
The bushfires are not only likely to cause disruption in business but also hurt consumer sentiment, and even dent Australia's tourism industry for some time to come. Consumer sentiment has already been on the lower side as a result of weak wage growth and record debt levels in the country, and the natural calamity is likely to impose additional pressure on this figure.
On the positive side, analysts expect the RBA to roll out some more stimulus measures in the wake of core inflation remaining below the central bank's target of around 2-3%. Over the past couple of years, core inflation has stayed around 1.6% while headline inflation could rise to 1.9% in 2020 and reach 2% next year.