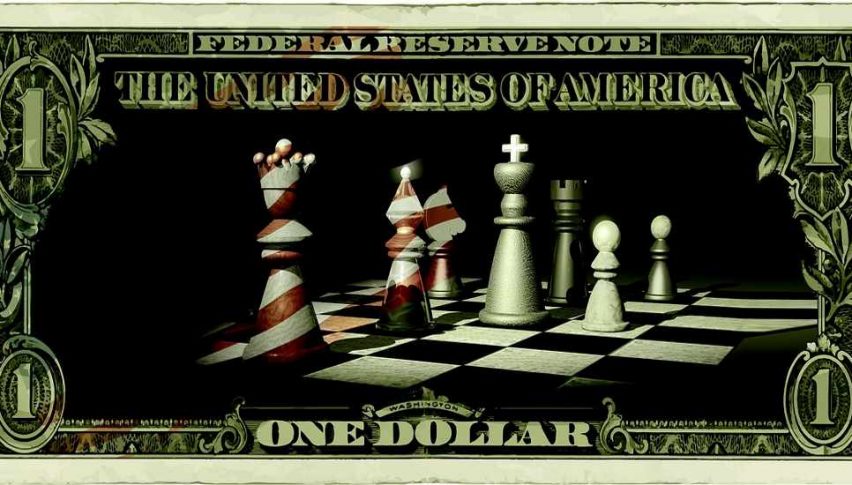 Risk Is On, Safe-Havens Weaken
It has been another strong day for American equities as traders continue to embrace risk. No doubt about it, the Phase One U.S./China trade deal is playing huge in the markets. With a few hours left in the session, the DJIA DOW (+165), S&P 500 SPX (+18), and NASDAQ (+56) are all deep into the green.
Over the past 48 hours, the lead story in the U.S. equities markets has been the DJIA closing above 29,000 for the first time ever. It only took 40 trading days for the DJIA to rally from 28,000 to 29,000 ― is a meaningful pullback anywhere on the horizon? That question is tough to answer. However, one thing is for certain: safe-havens are in the midst of a challenging session. Lagging gold and a spike in 4-Week T-bill yields have defined today's risk appetite and performance of the havens.
Risk Is In Vogue And The USD/CHF Is On The Rebound
In the spirit of "risk on," the USD/CHF is taking a break from its week-long downtrend. Rates have bounced from just above .9600 and are heading north.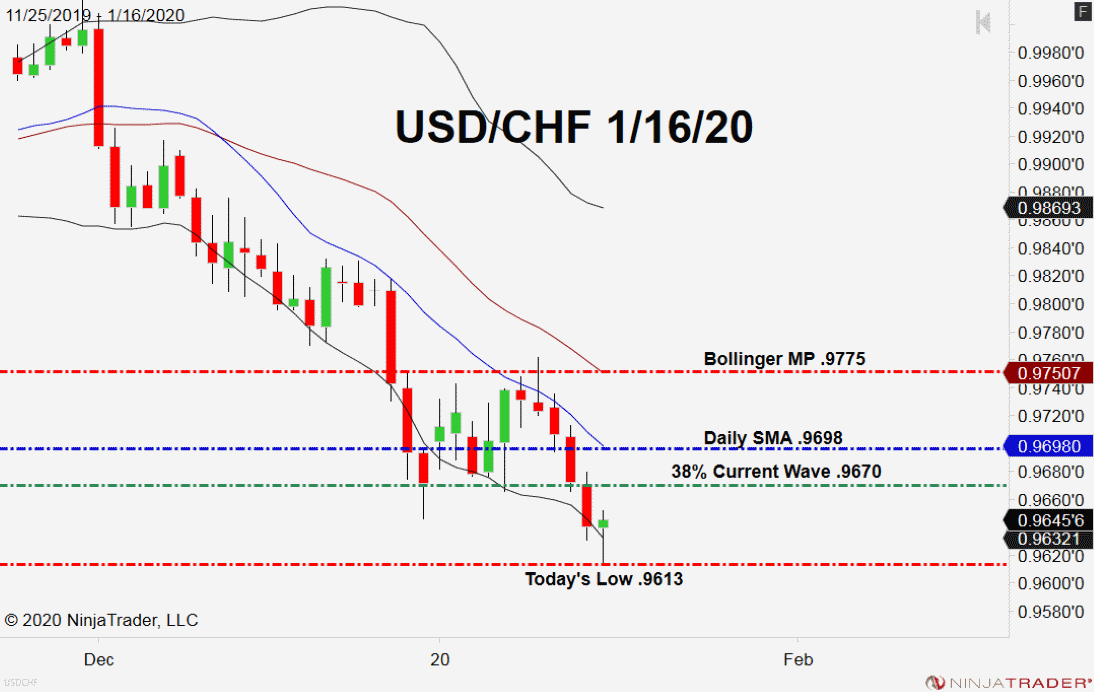 Overview: In a Live Market Update from Tuesday, I outlined a long trade setup in the Swissy just above last December's Low. The trade performed miserably and was a stark reminder of why bucking trends can be a great way to lose money. Of course, now that the trade's stop-loss has been run (.9624), the USD/CHF appears to be in the midst of a reversal. If this continues, a shorting opportunity from the 38% Current Wave Retracement (.9670) might come into play ahead of Friday's close.
Over the next 24 hours, two events may stop traders from going home long American stocks over the weekend. First, the coming U.S. overnight session brings the release of Chinese Q4 GDP. Analysts expect the figure to remain unchanged at 1.5% quarterly and at 6% yearly. Second, Friday brings the Michigan Consumer Sentiment Index (Jan.). Experts are looking for this number to come in static at 99.3. 
If we see significant deviation in Chinese GDP or UM Consumer Sentiment, volatility will likely spike in equities. Should this scenario play out, today's risk appetite may fade going into the weekend break.