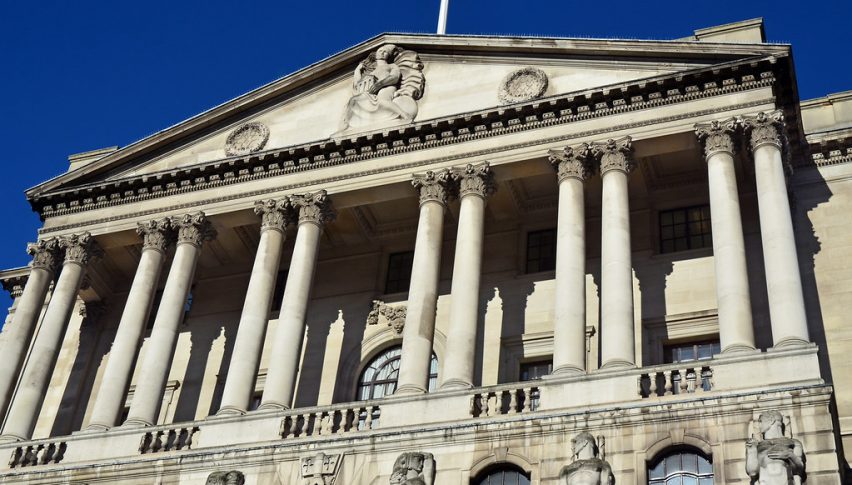 BOE Likely to Hold Rates Steady, but Likelihood of a Cut Increasing
Posted Friday, January 17, 2020 by
Arslan Butt
• 1 min read
A recent Reuters poll reveals that the Bank of England is expected to keep interest rates steady at its upcoming monetary policy meeting later this month ahead of Brexit. However, the chances of a cut in its Bank Rate are increasing following the release of weak economic data recently and dovish statements by BOE officials.
In its last monetary policy meeting in December 2019, two out of nine committee members had voted to cut rates by 0.25% to 0.50%, and since then we have heard dovish comments from several other members, including governor Mark Carney. Economic data released earlier this week revealed a contraction in UK's economy even as inflation weakened to an over three-year low to 1.3% in December.
The chances of a rate cut in the near future are on the rise, but some economists still feel that January may be too soon for such a decision, especially since Britain is slated to leave the EU on January 31. 60 out of 68 economists polled by Reuters expect rates to stay steady in January, but there is a 35% likelihood of a rate cut for now.
Given that Britain is yet to negotiate a deal with the EU and is left with very little time after the end of this month to get started, uncertainty is already considerably high. UK's economy is expected to grow at 1.1% in 2020 but the pace could pick up to 1.5% by 2021, as per current expectations.