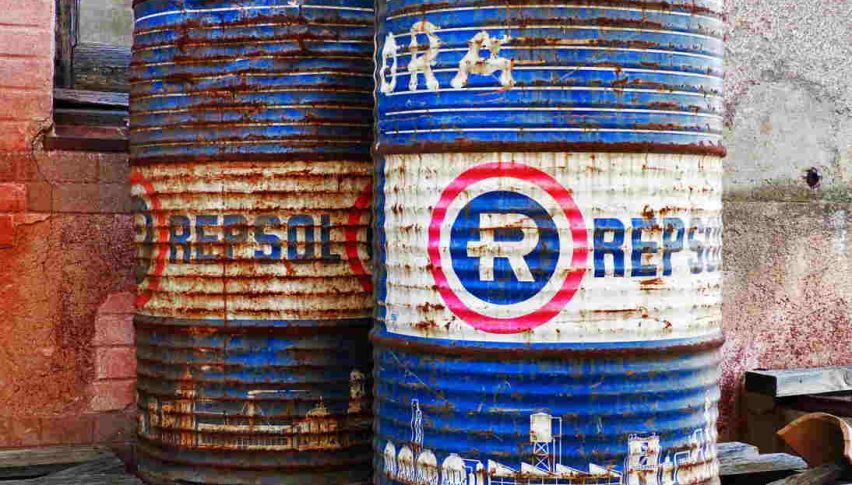 Rollover, Rig Count Key For WTI Crude
Today's action in WTI crude oil has been muted. Going into the final hours of trade, a minor 69 tick range has developed in March WTI. This is largely due to split volumes between the February and March issue ahead of next week's contract expiry. At this point, it appears that both contracts are happy in the $58.25-50 area.
A bit earlier today, the weekly Baker Hughes Rig Count was released to the public. The number of North American rigs game in a 673, up 14 from last Friday's 659. This is a strong gain and suggests that producers are excited about the prospects of WTI crude for 2020. In the event that the U.S. economy remains strong and tensions with Iran continue to flare, there will definitely be an increasing demand for North American offshore and shale oil. Perhaps we are seeing the beginning of a sustained growth cycle in U.S. and Canadian drilling.
On the pricing front, today is all about consolidation for WTI crude oil. Institutional traders are bringing in the February/March spread and the action is tight.
A Last Look At February WTI Crude Oil Futures
Today will be the last day we look at February WTI crude. The March contract is now trading with a 4/1 volume edge and is the new front month.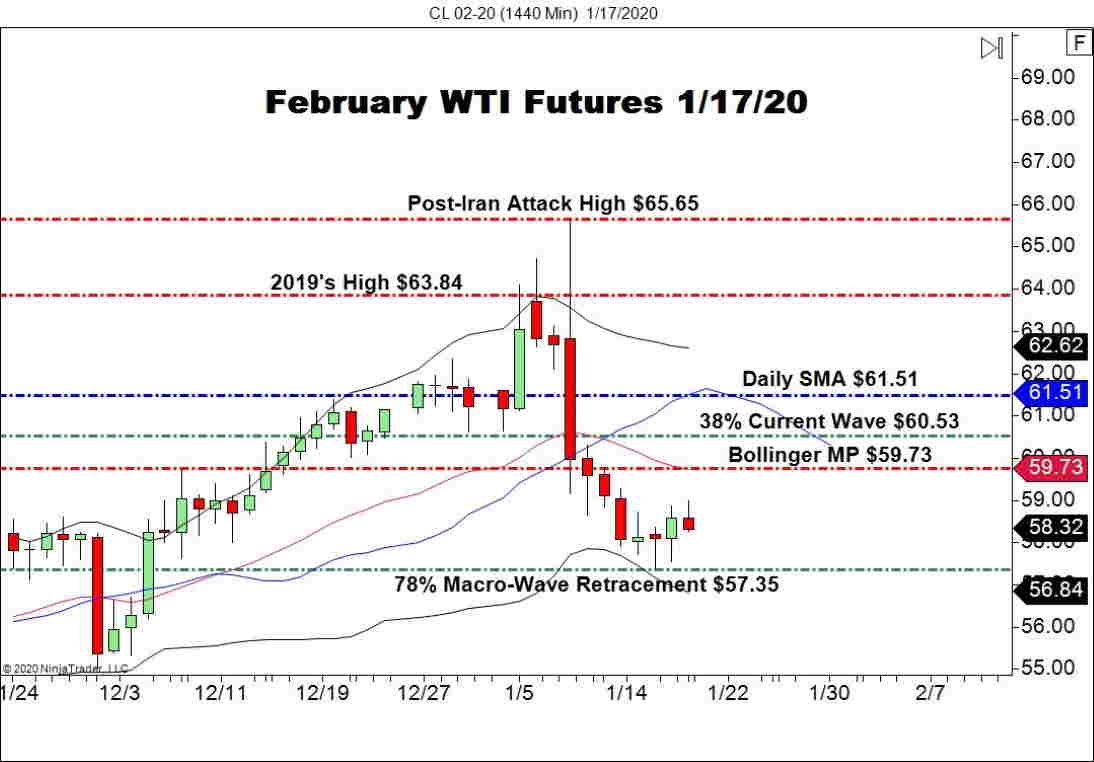 Bearish sentiment continues to dominate this market. The bearish trend sparked by the Iran missile attack remains valid, with the daily chart showing a defined "L" formation.
Overview: At this point, the March WTI crude oil contract is trading at a 4 cent premium over February. However, after March, each contract month is being discounted according to traditional futures backwardation. 
After the massive sell-off on 8 January, it looks like traders expect WTI to move sideways between $55.00 and $60.00 for the near future. This scenario may bring us some solid reversion-to-the-mean trades over the next few weeks. On the other hand, if intermediate-term lows near $57.00 are taken out, WTI may be headed much lower very quickly.