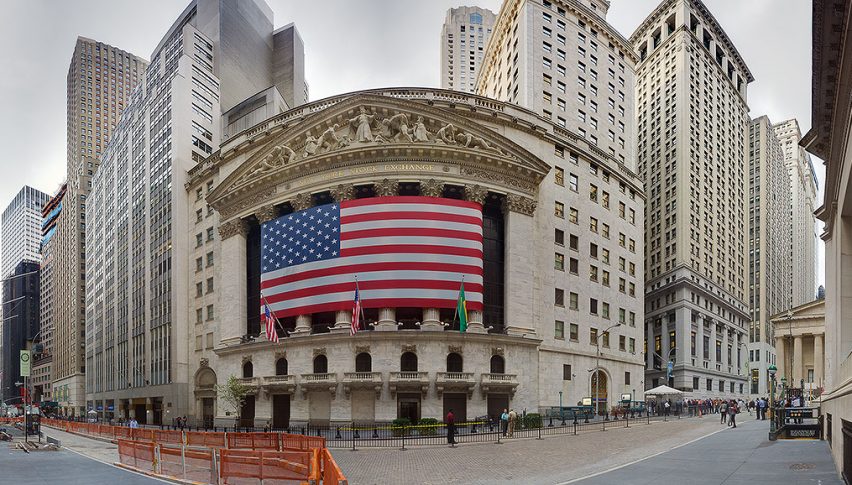 NYSE Closed, Early Halt On The CME
It has been a quiet day on the capital markets due to the observance of the Martin Luther King Jr. holiday. The New York Stock Exchange (NYSE) is closed for business and the Chicago Mercantile Exchange (CME) will halt trading at 1:00 PM EST. At this point, the action is muted and liquidity limited.
Although American markets are largely closed today, this evening brings a collection of primary market drivers. The World Economic Forum in Davos, Switzerland is due to kick off. At Davos, the global heavyweights of finance will discuss pressing issues. A few of which are economics, climate change, and growth projections for the coming year. While not a policy-making function, there is typically a headline or two that comes out of Davos. If you are trading cryptos or forex, it may be worth checking your newsfeed every now and again for important developments.
Given that the NYSE is closed for business and the CME has scheduled an early halt, the commodity markets are seeing modest action. Let's take a look at today's action in bullion and see if the bullish momentum of last Friday has continued.
Investors Favor Safe-Havens Amid NYSE Closure
It appears as though February gold futures are extending the strength of last Friday. Prices are up modestly and trading near the key 38% Macro Wave Retracement (1560.2).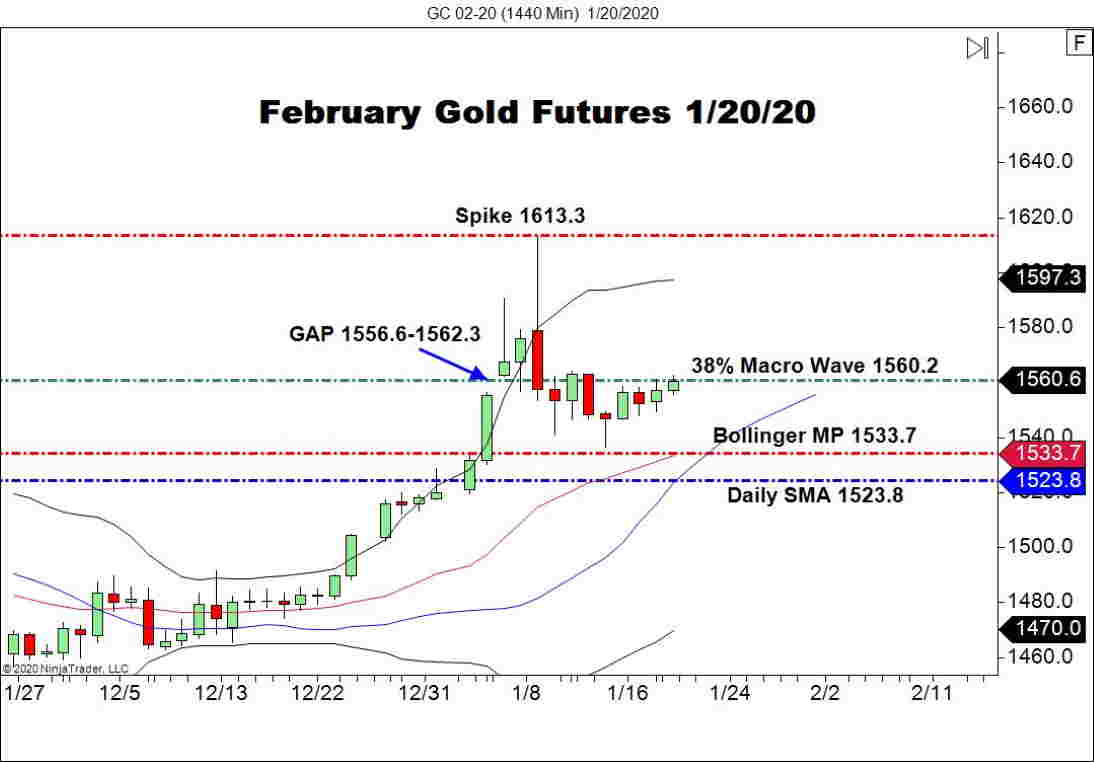 Overview: For the third consecutive session, the 38% Macro Wave Retracement (1560.2) is holding firm as topside resistance. In prices rally above this level, we may be in for another run at the $1600.0.
If you are going to be active in the markets today, be sure to keep a firm grasp on risk. Holiday trading is a challenge; order flow is often sporadic, spreads large, and price action turbulent. Until we see the institutional players return to their offices tomorrow and the NYSE resume business, taking a wait-and-see approach to the markets may be the best course of action.