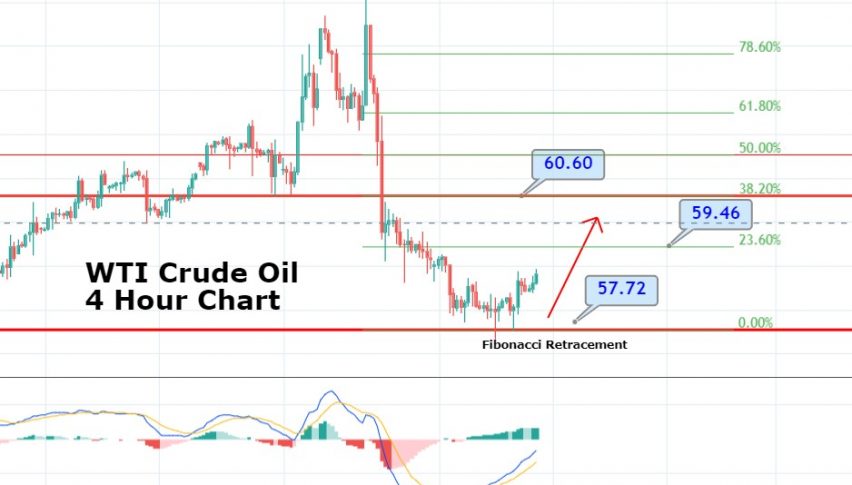 WTI Crude Oil Prices Rose as Libyan Pipeline Shutdown Raised Output Concerns
Posted Monday, January 20, 2020 by
Arslan Butt
• 2 min read
WTI crude oil prices were flashing green and rose to $65.59, mainly as escalating tensions in the Middle East increased crude oil outputs and export concerns. On the front of the leading news, the large crude production bases in Libya closed recently due to a military blockade, which could decrease supply of crude oil from OPEC. As a result, crude oil prices hit the weekly highest level at the starting of the day.
The West Texas Intermediate (CLc1) contract was up by 58 cents, or 1%, at $59.12 a barrel, after rising to $59.73, the highest since January 10.
As we already mentioned, Iraq reduced production at an oil field because broad tensions escalated. Meanwhile, in Libya, National Oil Corporation declared shutting down of two oil fields in the southwest region after the loyal forces of Commander Khalifa Haftar blocked exports at ports under his control. This news also added to the upward movement of crude oil prices.
Moreover, the International Energy Agency said last week that supplies from Iraq were potentially unsafe in the wake of intensifying political risks in the country.
Whereas, tensions in the Middle East have been escalating since the beginninging of this year after a US airstrike killed Iranian General Qassem Soleimani.
On the flip side, the OPEC Secretary-General Mohammed Barkindo noted that global oil demand has upside potential.
As we are aware, crude oil prices had decreased during the last two weeks after the de-escalation of war between the United States and Iran. Both sides took steps to pull back from conflict and calmed the market's mood, but the shutting down of two oilfields has raised the prices of crude oil again amid decreased oil supplies.
Looking forward, the Libyan geopolitical tensions will remain the main driver for the energy markets in the week ahead.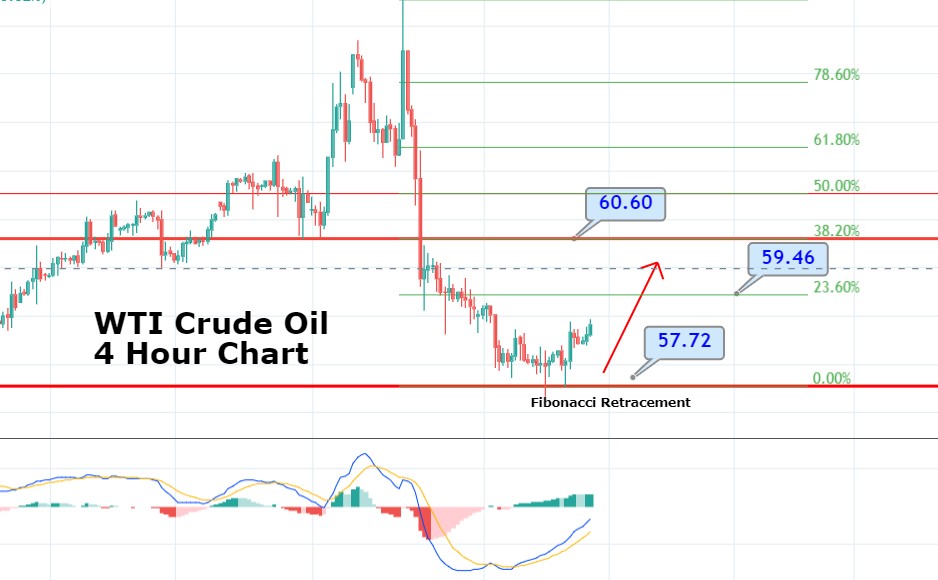 Daily Support and Resistance
S3 57.35
S2 58.03
S1 58.43
Pivot Point 58.71
R1 59.11
R2 59.39
R3 60.07
WTI crude oil opened with a massive gap amid raising uncertainties around the US-Iran conflict and the US-China phase one trade deal, which was signed on Wednesday but had many loopholes as investors expect it may slow down the global economy. Crude oil is trading with a bearish bias to fill the bullish gap at 58.65. It may find support near 58.40, and closing of candles above this level may drive bullish bias for the day. Let's look for buying above 58.40 today.