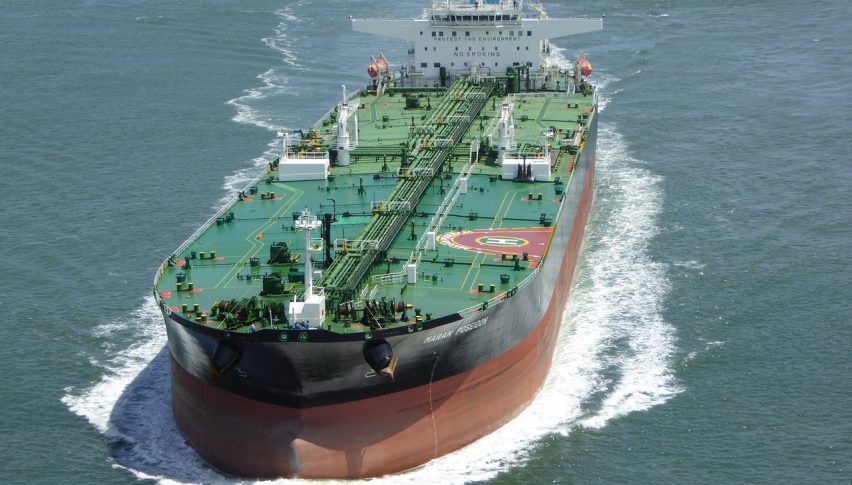 WTI Continues South Post-EIA Report
The bad week for March WTI crude oil futures is getting worse. Following a momentary spike of bids following today's Energy Information Agency (EIA) inventories report, WTI is back on the bear. Prices are now challenging the psychological barrier of $55.00 and appear destined to drive further south. At the moment, it looks like energy traders are searching for an early-2020 bottom in global oil.
EIA, API Inventories Reports Are In…
Due to the observance of Martin Luther King Jr. Day, this week's oil inventory cycle was delayed by one session. It is now complete, with the EIA submitting its findings to the public earlier this morning. Here is a quick recap of the data:
Event                                                              Actual     Projected      Previous
API Crude Oil Stocks Report (Jan. 17)         1.6M                NA                1.1M
EIA Crude Oil Stocks Report (Jan. 17)        -0.405M     -1.009M         -2.549M
Although the API and EIA figures are a bit conflicting, each does show a week-over-week supply build. At this point in the year, stocks may begin consistently increasing due to lagging wintertime demand. However, it is important to remember that 2019 was a rough year for seasonal trends in WTI. And, no matter what the inventory reports show, it is becoming more important to place the impetus on price action itself.
$55.00 In-Play For March WTI Futures
Over the course of the past two-and-a-half weeks, March WTI prices have fallen by more than $10.00 per barrel. The post-Iran missile attack highs didn't last ― is $50 the next psyche level up for scrutiny?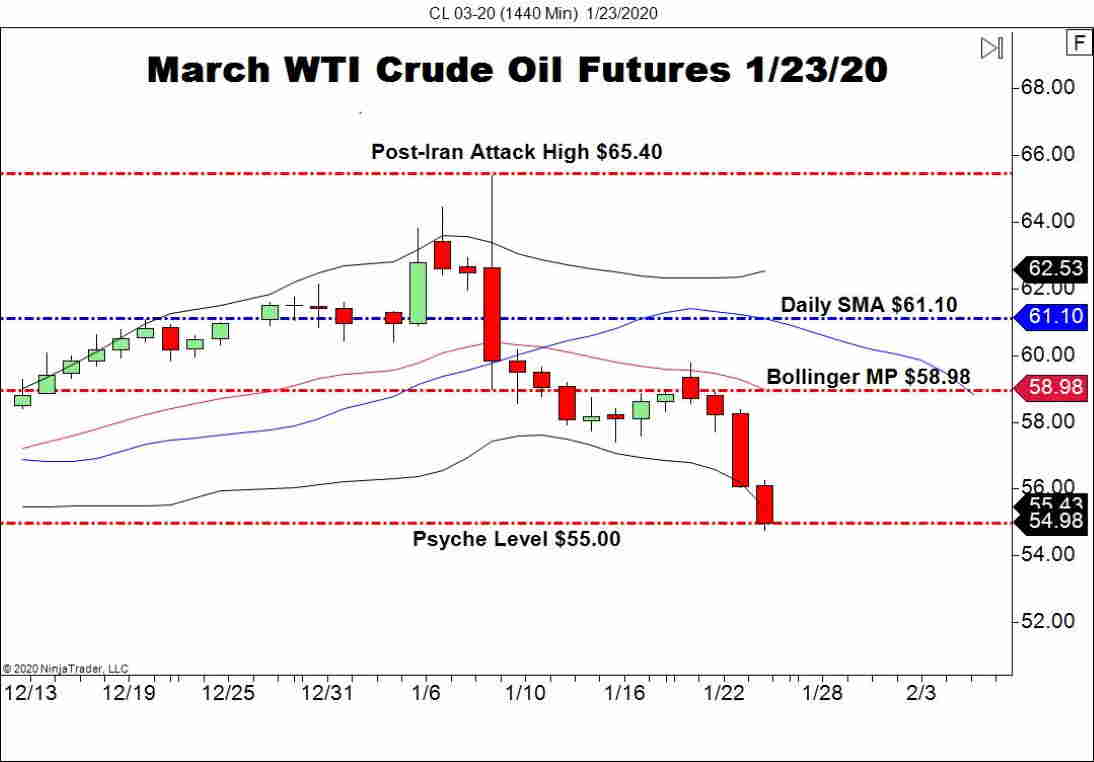 Overview: At this point, it is tempting to jump in and buy $55.00 in March WTI crude for a countertrend position trade. Still, bucking such a strong bearish trend isn't the best idea until we see confirmation of exhaustion. A downside bias is warranted and short is the way to be until at least Friday's closing bell.