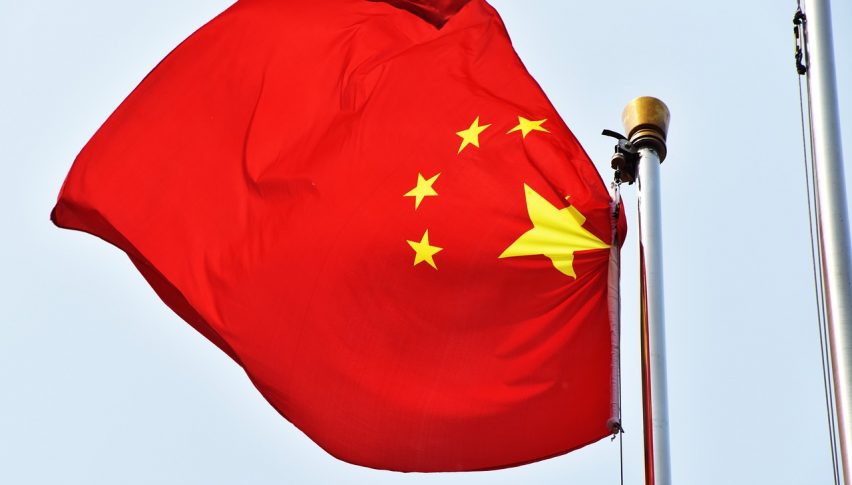 Chinese Markets Open Down 9%
Posted Monday, February 3, 2020 by
Rowan Crosby
• 2 min read
It's looking like a rocky start to the new trading week, with Chinese markets opening down 9% in early Asian trade.
After a week or so away for the Chinese new year, traders were back at their desks and have punished stocks with a fierce sell-off on the open.
Coronavirus headlines continue to make waves around the world and as it happens, the fact that Chinese markets were closed had spared stocks from some of the carnage. But all that has ended on Monday with a big gap down.
We have also seen Iron Ore open limit down, but interestingly, the mood hasn't really pushed into other areas.
The AUD/USD would be the obvious one here to feel the heat, but as yet, that hasn't happened. In fact, so far we are seeing the Aussie green on the day.
Of course, a fair bit of the news is priced in already and the Aussie has already fallen from 0.7000 to 0.6700 or thereabouts.
And as we know, the 0.6700 level has been a big one for the Aussie for some time. So while the number of people infected by the virus has been on the rise, we might have already priced much of the bad news in.
Today there is also the latest Chinese manufacturing data from the private survey. We saw a drop to 51.1 which was down from the prior and the expected. I would also suggest this is the type of number that is going to get a lot worse in the short-term, purely based on reduced economic actiivet.y
We've already heard that WTI usage will be down 20%, simply from travel restrictions etc. So things in China will probably get worse before they get better.
Whether or not this is truly a danger is another question. But it is sure to slow the economy at a time when it was just getting back on track.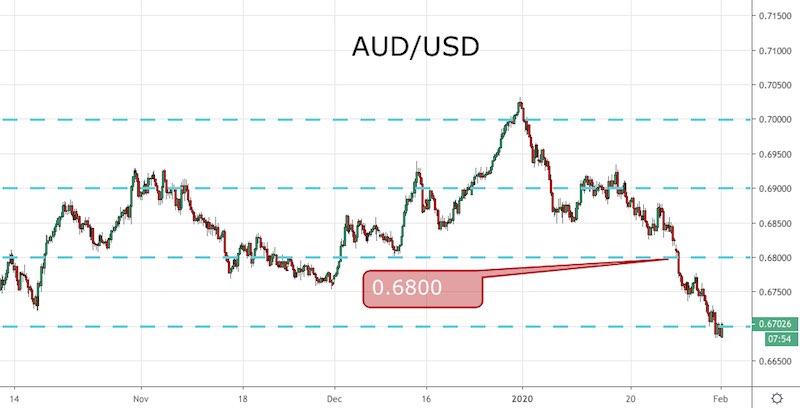 China's manufacturing and services are bouncing in expansion as the grand reopening goes underway, which will help improve risk sentiment
7 hours ago
Overnight we had the CPI consumer inflation report from Australia, with AUD/USD being on a bullish trend for a few months
1 week ago