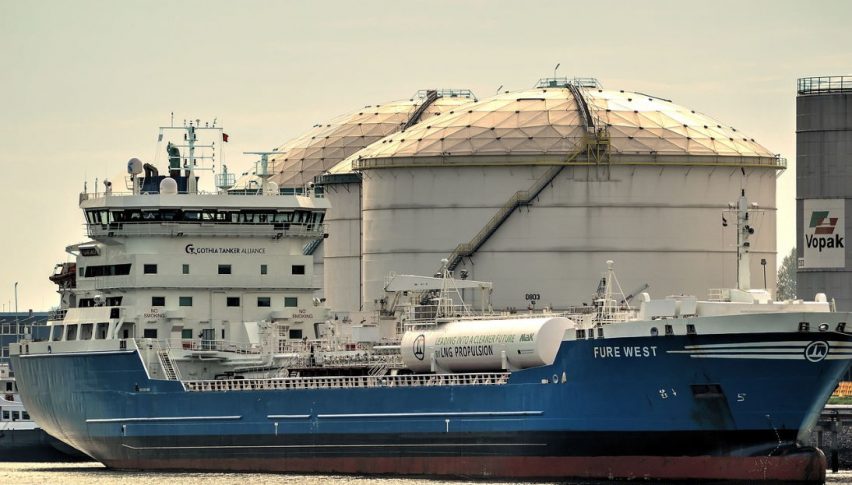 EIA: Oil Supplies Continue To Rise
WTI crude oil has posted solid gains today, rallying in the neighborhood of $2.00 per barrel. Volumes are heavy, with more than 675,000 contracts of March WTI futures having already changed hands. The bullish break comes as a moderate surprise, with subsiding coronavirus fears trumping a robust EIA Crude Oil Stocks report.
EIA Reports A Spike In North American Supply
The weekly crude oil inventory cycle is now in the books, with both the EIA and API reporting an uptick in supplies-on-hand. Below is a look at the figures:
Event                                                          Actual       Projected     Previous
API Crude Oil Stocks (Jan. 31)                 4.18M               NA              -4.27M
EIA Crude Oil Stocks (Jan. 31)                 3.355M         3.000M         3.548M
For the first time in several weeks, both the API and EIA stocks reports came in positive. Oil supplies appear to be falling in line with wintertime seasonality, posting significant gains. While this trend is unlikely to last into the distant future, it may become the norm until the end of February.
March WTI Crude Bounces From $50.00
To begin the trading week, March WTI crude oil futures fell beneath the key $50.00 psyche level. It was the first such test since January of 2019. 
The weekly chart below is a look at the March WTI market as of business close on Tuesday. Although prices are well into the green today, the intermediate-term trend is down and a bearish bias is warranted.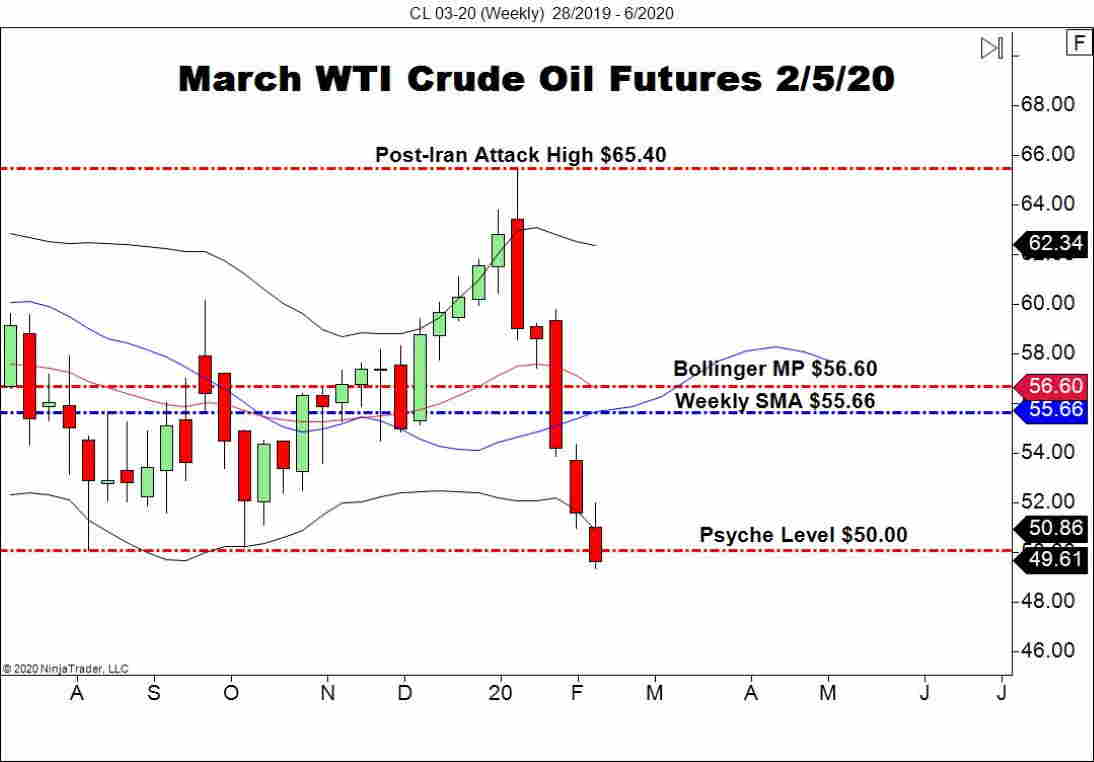 Overview: This week is going to be a pivotal one for WTI. If prices settle beneath $50.00 per barrel, a dramatic February sell-off is possible. However, given the strong U.S. economic performance and residing coronavirus panic, one has to respect the upside potential of this market.
For the near future, $50.00 is going to be the key level for WTI. In the event we begin to see signs of trend exhaustion near this area, the formation of an intermediate-term low will become a real possibility.