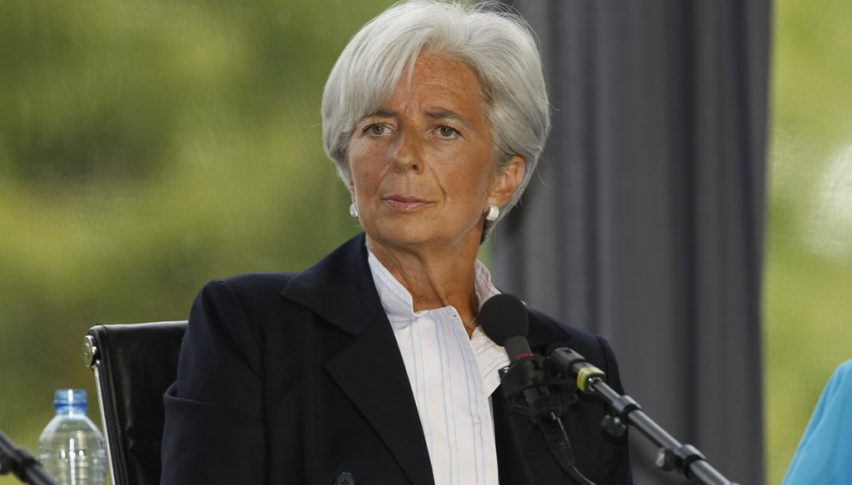 Daily Brief, February 6: Economic Events Outlook – ECB & RBA Speeches In Highlights 
Posted Thursday, February 6, 2020 by
Arslan Butt
• 2 min read
Good morning, traders. 
On Thursday, the market is all about trading central bank's official speeches, with a major focus on the ECB President Lagarde and RBA Gov Lowe. Alongside side, the market will also be keeping an eye on the EU Economic Forecasts, and U.S. Unemployment Claims to determine further moves in the U.S. dollar. 
On Wednesday, the U.S. dollar traded bullish versus the safe-haven currencies such as Japanese yen and Swiss franc, as the appetite for risk assets increased on news of a potential treatment for the novel coronavirus in China.  
Since the virus has produced major disruptions among global businesses, but now the level of uncertainty is falling, and we may see risk-on sentiment in the market today. The U.S. currency also profited from a robust private-sector employees report for January, implying
the world's largest market was on a steady growth path.
Watchlist – Key Economic Events to Watch Today
EUR – ECB President Lagarde Speaks – 8:00 GMT 
The eyes will be on the ECB Legarde speech, which carries important as it's related to monetary policy. She is due to testify about the economy and monetary policy before the European Parliament Economic and Monetary Affairs Committee in Brussels.
As head of the ECB, which controls short term interest rates, she has more control over the euro's value than any other body. Traders scrutinize her public engagements as they are often used to drop subtle clues regarding future monetary policy.
We need to see if she speaks anything about the QE program, rate cuts, or slowing economic conditions as her remarks will help determine the price action in all Euro pairs today.
EUR – EU Economic Forecasts – 10:00 GMT
The European Commission is likely to release EU Economic Forecast, which serves as the European Commission's basis for evaluating economic performance and trends of EU member states regarding potential austerity measures and other forced spending cuts.
This statement covers economic projections for EU member countries over the next two years and includes approximately 180 variables. It will be interesting to see the European commissions forecast about Eurozone nations as it will help us drive the market sentiment about the next policy decision.
Hawkish projections may support the single currency Euro today, and vice versa.
AUD – RBA Gov Lowe Speaks – 22:30 GMT 
The Reserve Bank of Australia Governor Philip Lowe is due to testify before the House of Representatives' Standing Committee on Economics in Canberra. As discussed earlier, as head of the central bank, Philip Lowe has more influence over the nation's currency value than any other person. 
We need to see if he speaks about cutting the interest rates as the slowdown in China due to trade war, and recent Caronovirus has also hit the Australian market heavily. Dovish remarks are likely to drive sharp selling in the Aussie. 
That's it for now, stay tuned to FXLeaders for quick trade plans and forex trading signals. Good luck!