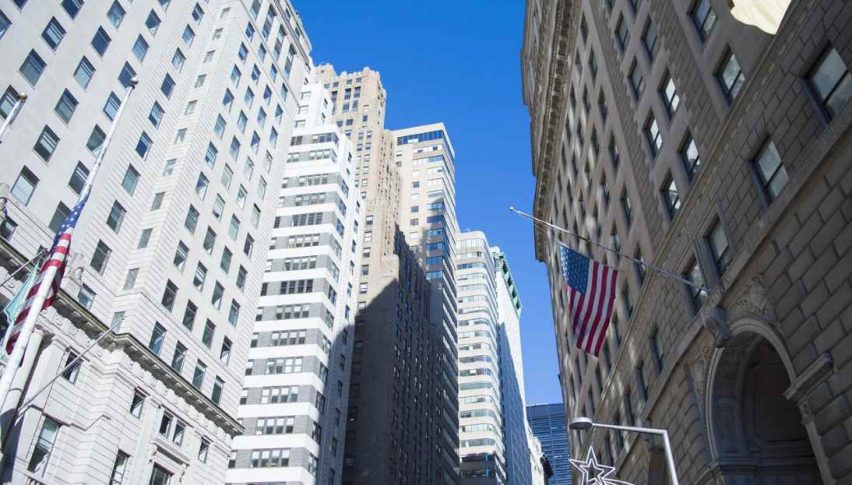 U.S. Markets Open The Week Higher
Amid growing coronavirus concerns, the U.S. indices are hanging in the green to open the week. With only a few hours to go in the trading day, the DJIA DOW (+65), S&P 500 SPX (+10), and NASDAQ (+63) are moderately positive. Following the sell-off of last Friday, today's early bids are relatively good news for equities bulls.
By far, the lead international news story continues to be the coronavirus. Current WHO stats show that there are now 40,484 confirmed coronavirus cases and more than 900 deaths. While most of the fallout is local to mainland China, the virus has been found in 24 other countries. 12 cases have been confirmed in the United States. 
For the time being, experts are both optimistic and fearful of the coronavirus outbreak. Nonetheless, relatively speaking, containment efforts have been largely successful. Citing this point, analysts from Goldman Sachs stated that the coronavirus will impact U.S. growth by a max of 0.5% for Q1 2020. Goldman expects the loss to be recouped over the next two quarters and the "impact on 2020 S&P 500 earnings per share will be limited."
Bond investors appear to agree, with today's U.S. Treasuries auctions on the 3 and 6-Month T-Bills producing flat yields. However, there has been some action in the gold markets with prices jumping by more than $6 per ounce.
U.S. Equities Markets Cautiously Bullish
After two weeks of coronavirus-driven losses, the S&P 500 put together a big first five trading days of February. The optimism has persisted, with prices in the March E-mini S&P 500 hanging just beneath all-time highs.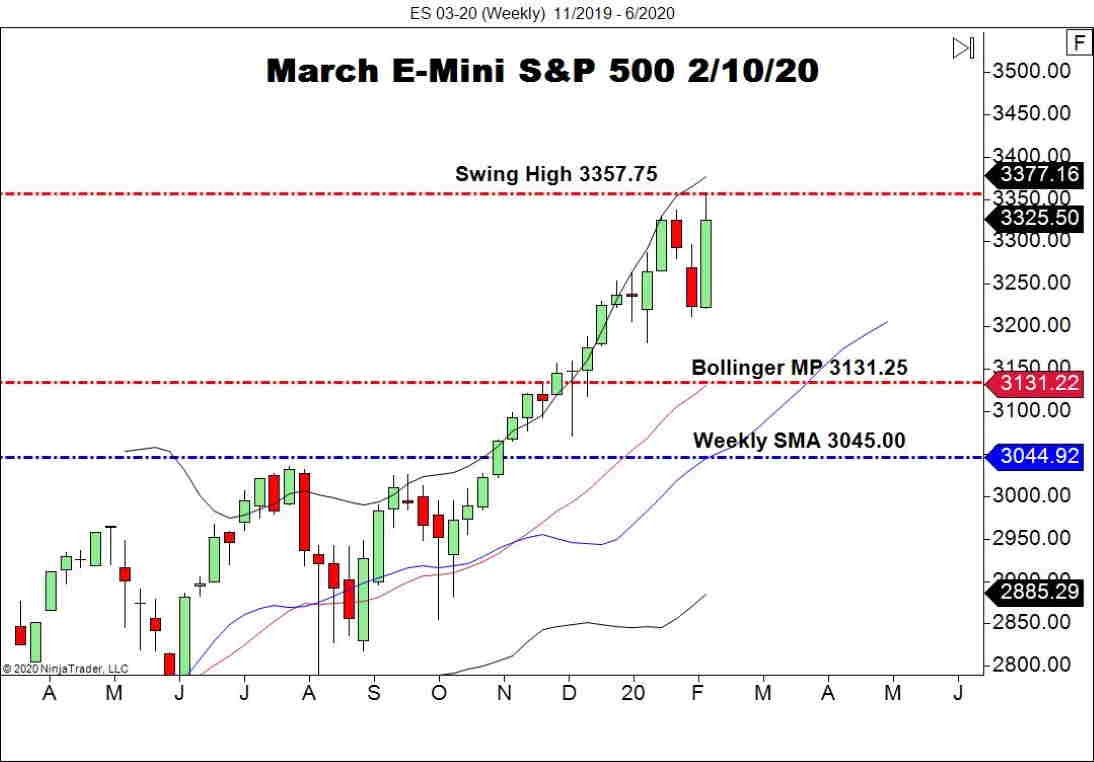 Overview: Several observations are worth noting on the weekly March E-mini S&P 500 chart above:
A bullish bias is warranted. Since early October 2019, we haven't seen a significant challenge to the uptrend.

Aside from big-round-numbers, there aren't any technical resistance levels to stall the rally. We are truly in uncharted, and very bullish, waters.

The weekly Bollinger MP and SMA are running near parallel. This is an indication that the prevailing intermediate-term bullish trend is extremely strong.
At this point, it is going to take a major shift in the market dynamic to bring some institutional sellers to the U.S. indices. Perhaps this week's Congressional testimony from Jerome Powell will begin to turn the tides.