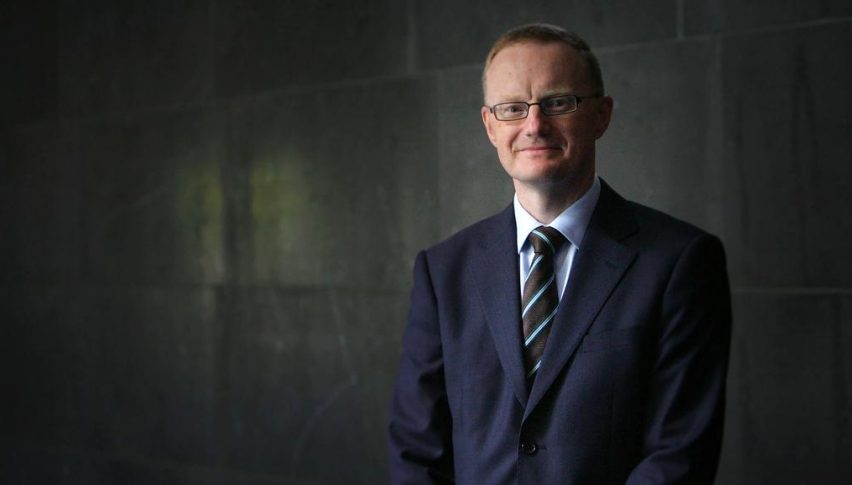 Lowe Remains Bullish on Aussie Economy as 0.6700 Holds
Posted Thursday, February 13, 2020 by
Rowan Crosby
• 1 min read
The RBA Governor was back at it again, with some more commentary surrounding the state of the economy as well as the coronavirus outbreak.
Speaking as part of a panel, Governor Lowe sais he remained positive on the outlook for the economy. One of the key measures all central banks are focused on is lifting inflation into a 2-3% band, however, Lowe felt that in Australia he wasn't 'obsessed' with trying to reach that goal.
Lowe felt that the impact of low rates – currently 0.75% – are having their desired effect, but we just need to be patient and let things play out.
He also noted that the coronavirus will likely have a short-term impact on the economy, particularly in the education and tourism sectors.
As it stands, Australia has a travel ban in place from China, so there are many students in particular, who are unable to attend university. Which in itself is a huge part of the economy.
So while there are some short-term uncertainties, I get the sense that Lowe is bullish on the outlook for the economy in general.
With that being the case, we are also seeing some strength in the AUD/USD. Or more to the point, price can't seem to break down any further than it has.
0.6700 remains a big line in the sand for the Aussie and so far it is a barrier that doesn't want to break.
Given that the RBA might not cut rates again, it seems to me that we will struggle to break it in the short-term. The only real pressure will be from more USD upside which will keep the Aussie (and many other majors) under pressure.
For now, trading around that level and risking off it is a solid plan.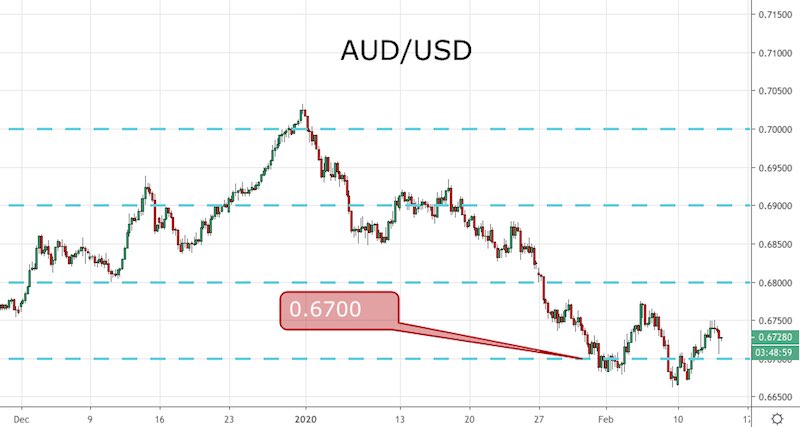 China's manufacturing and services are bouncing in expansion as the grand reopening goes underway, which will help improve risk sentiment
8 hours ago
Overnight we had the CPI consumer inflation report from Australia, with AUD/USD being on a bullish trend for a few months
1 week ago