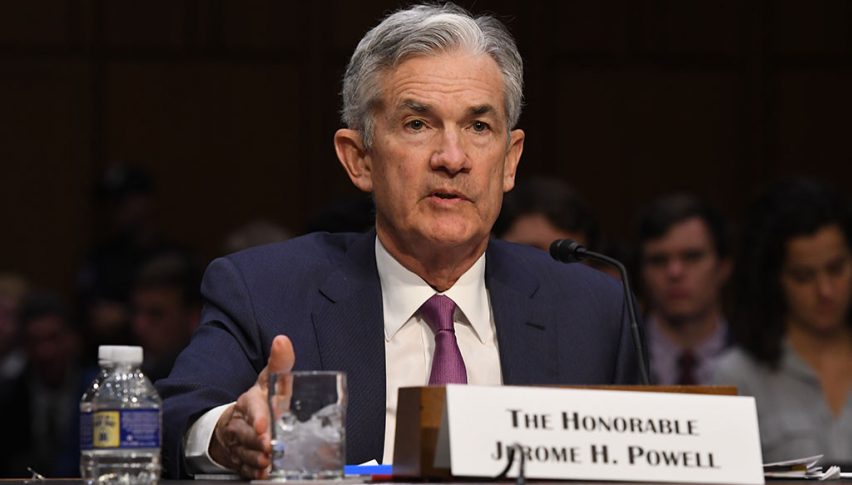 Powell's Testimony, Day 2: Health of the US Economy, Coronavirus Impact in Focus
Posted Thursday, February 13, 2020 by
Arslan Butt
• 1 min read
On the second day of his testimony before the house committee, Fed chairman Powell continued to maintain confidence about the outlook for the US economy, expressing hope that low unemployment, and an increase in wages and job creation can be sustained. He did, however, caution that the US economy could face some weakness shortly as a result of the impact of the coronavirus outbreak.
The US economy has been growing for the 11th consecutive year, with wages rising at an annual pace of around 3% while unemployment rate remains around 3.6%. His comments hint at the possibility of the Fed holding the interest rates steady at the current levels between 1.50% and 1.75% for some time to come.
The coronavirus can impact the US economy on account of the prolonged shutdown of factories in China as well as the travel restrictions imposed, which could disrupt global supply chains. Depressed demand among Chinese consumers on account of the outbreak can also hamper US exports to the country, while tourism from China to the US is also expected to register a dip.
Powell also highlighted other risks to the US economy, including rising income inequality and dwindling labor participation. He also expressed concern about the rising US debt as well as the high proportion of healthcare spending in the country, which accounts for almost 17% of the GDP.