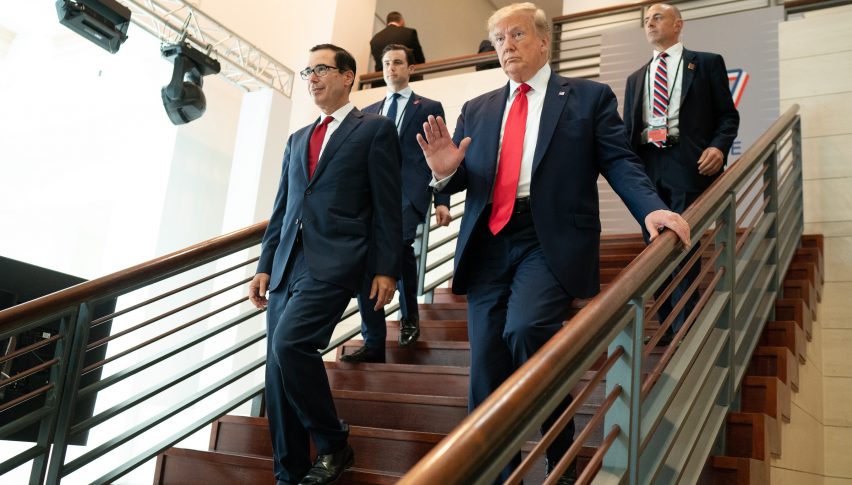 US Treasury Secretary Mnuchin Comments on US Economy, Effect of Coronavirus
Posted Thursday, February 13, 2020 by
Arslan Butt
• 1 min read
On Wednesday, US Treasury Secretary Steven Mnuchin sought to reassure markets about the health of the US economy and how the recent coronavirus outbreak could have only a momentary negative impact. While testifying before the Senate Finance Committee, Mnuchin stated that the outbreak will not have any long-term adverse impact on the US's economic growth and he expected risks to fade within this year itself.
Although Mnuchin sounded upbeat about the strength of the US economy to withstand the potential fallout of the coronavirus outbreak, he did confirm that his department was closely monitoring the situation. He also clarified that a better assessment about the extent of its impact can only emerge over the next three to four weeks.
On the issue of Trump's tax cuts, Mnuchin expressed confidence that the higher deficits were due to an increase in government spending and that the tax cuts would reveal their benefits to the economy within 10 years. Recent estimates by the Congressional Budget Office forecast that US deficits could touch $1.3 trillion a year over the next 10 years, a possibly worrying sign for the economy.
In his recently presented budget, US President Donald Trump has proposed a reduction in deficits by $4.6 trillion over the next decade, under the assumption that the US economy will continue to grow at an average rate of 3% per year. Meanwhile, the CBO has forecast that the US economy will grow at around 2.2% in 2020 and at a lower rate of 2% in the coming years.