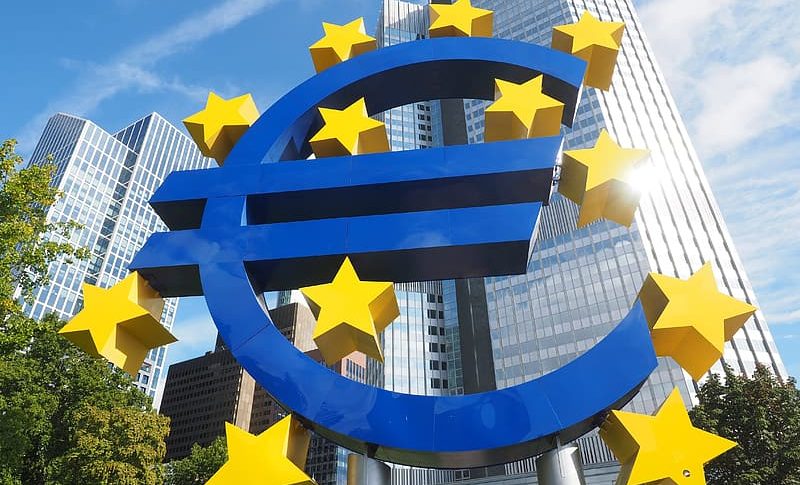 ECB's Negative Rates Unable to Lift Inflation: Reuters Poll
Posted Monday, February 17, 2020 by
Arslan Butt
• 1 min read
According to a recent Reuters poll, the ECB's decision to maintain interest rates in the negative territory will not harm the Eurozone economy but will also not succeed in raising inflation to near its target. Interest rates by the central bank have remained negative since 2014 in a bid to bolster the weak inflation rates and anemic economic growth, a move that has received much flak in recent years from officials, analysts and banks.
However, over 67% of the economists polled stated that the negative rates are not damaging economic growth in the Eurozone region so far.
The ECB is widely expected to hold rates steady this year even as the new President Christine Lagarde undertakes several reviews of existing policies of the central bank in the near future.
Economists have also remarked, as they have several times over the past few years, that the negative rates and asset purchase program which was recently restarted will not help the ECB lift inflation rates closer to its 2% target. According to them, inflation in the Eurozone is expected to average at around 1.3% in 2020, and remain below the target for at least the next couple of years.
We have turned bearish in EUR/USD as the bullish pressure fading and the price heading for 1.07 now
2 days ago