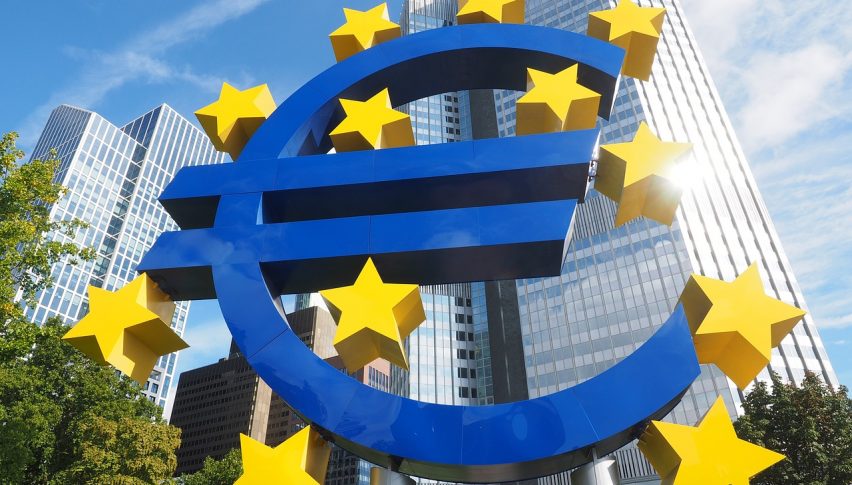 EUR/USD Takes Out 1.0800
Posted Wednesday, February 19, 2020 by
Shain Vernier
• 2 min read
There are losing streaks, and then there are LOSING STREAKS. The EUR/USD is in the midst of the latter, posting negative sessions 10 out of the last 11 days. Rates are down more than 275 pips (-2.70%) during February alone. Is there anything to stop the bumrush south?
In the short-run, maybe not. However, there are two issues capable of reversing the fortunes of this pair: 
First, some of the uncertainty surrounding the post-Brexit trade environment could subside. For this to happen, the E.U. will need to craft meaningful trade deals with the United States and the United Kingdom. 
Second, dovish FED sentiment could dominate today's FOMC Minutes release. At this point, the odds are pointing to the FED standing pat on rates until at least July. The

CME FEDWatch Index

is assigning a 58.7% chance that rates will be cut by at least ¼ point at the July meeting. If this afternoon's FOMC Minutes suggest that further easing is in the FED's gameplan for 2020, a short-term bullish bump may come to pass in the EUR/USD.
All in all, it is unlikely to see a seismic shift in the sentiment toward this pair anytime soon. However, in the forex, one never knows. Let's dig into the daily technicals and see how the 1.0800 handle has fared as support.
EUR/USD: Technical Outlook
The past 11 forex sessions have been brutal for anyone long the EUR/USD. A strong downtrend has been the order of February, with very few signs of exhaustion. Perhaps today's candlestick will set up as a Doji, signaling a pending retracement.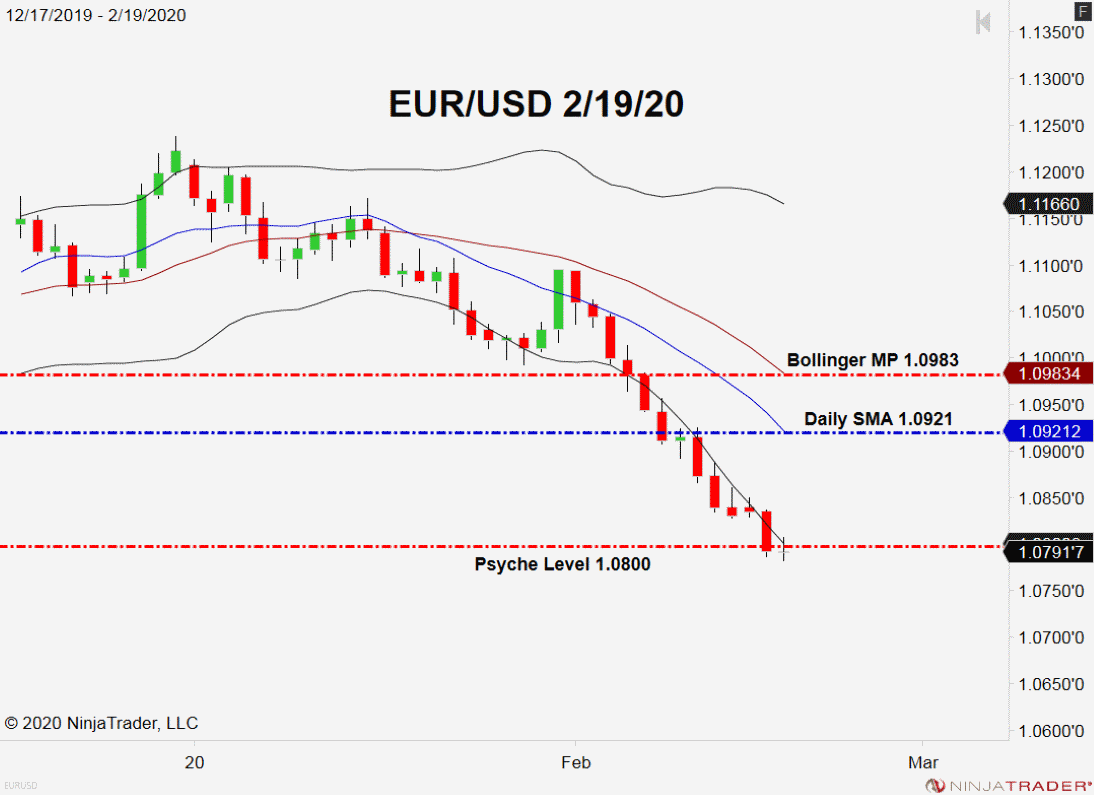 Overview: At this point, there are no real downside support levels worth bidding. Unless we see today's close inside of the Lower Bollinger Band (1.0800), this downtrend is likely to continue. 
For the EUR/USD, a bearish bias continues to be warranted. However, that may change with this afternoon's FOMC Minutes (2:00 PM EST). If you are live in this market, be sure to have your stops down and leverage in check ahead of the release.
We have turned bearish in EUR/USD as the bullish pressure fading and the price heading for 1.07 now
2 days ago