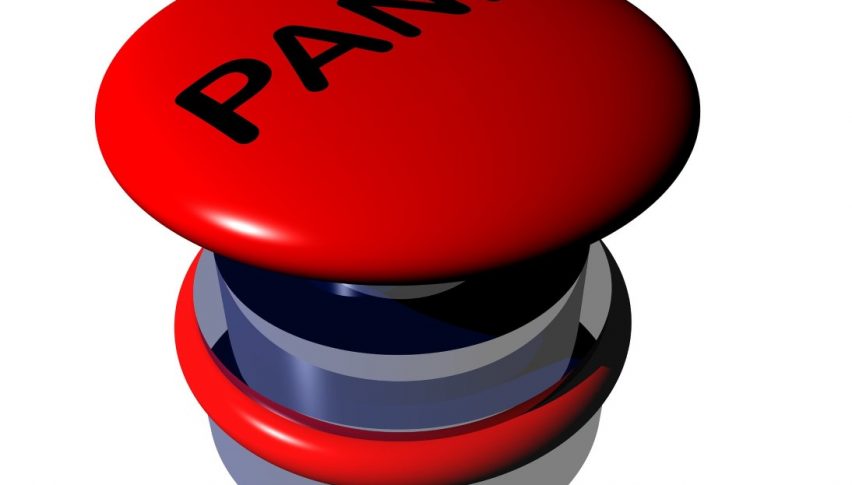 Panic Trading Dominates S&P 500 (SPX)
For the fourth day this week, coronavirus fears have equities players limiting exposure. At the halfway point of the U.S. session, the DJIA DOW (-307), S&P 500 SPX (-32), and NASDAQ (-115) are once again hemorrhaging market share. However, values are well off intraday lows as some bargain hunters have begun hitting the bid.
On the coronavirus front, the first non-sourced U.S. case has been confirmed. A resident of Northern California has been diagnosed with COVID-19. At this point, how the virus was contracted is not known, as are the potential breakout implications. 
On the economic news front, U.S. GDP came in on schedule during the pre-market hours. Here's a quick look at the high points:
Event                                                                         Actual       Projected     Previous
GDP Annualized (Q4)                                                 2.1%               2.1%                2.1%
GDP Price Index (Q4)                                                  1.3%               1.4%               1.5%
Non-Defense Capital Goods Orders (Jan.)              1.1%                0.1%              -0.5%
The key figure from this group of metrics is the lagging GDP Price Index (Q4). The number came in below projections and expectations ― more fuel for the FED rate cut fire.
For now, the S&P 500 is taking a break from the steep downtrend of the past six sessions. Prices are on the rise and have pared intraday losses.
S&P 500 Rallies From Session Lows
At one point this morning, the S&P 500 was off more than 3%. As of this writing (about 1:00 PM EST), the losses have been cut by ⅔, with bidders entering the market just above 3000.00.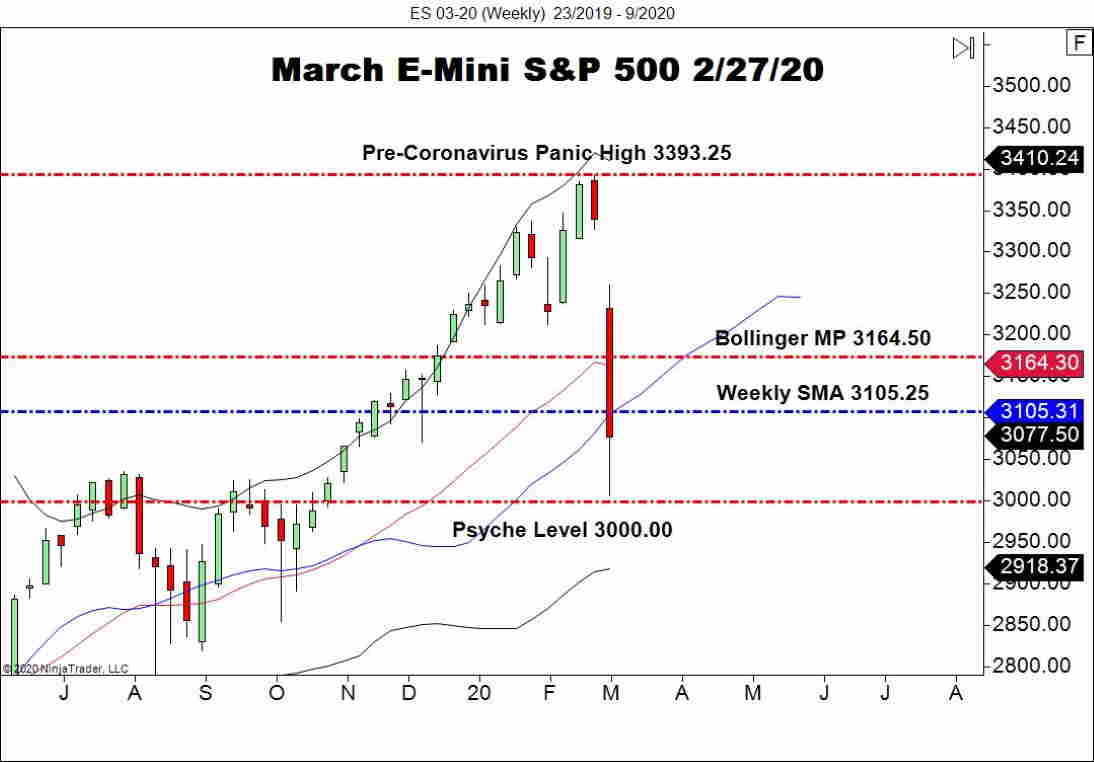 For the March E-mini S&Ps, there a few levels to watch moving into Friday's trade:
Resistance(1): Weekly SMA, 3105.25

Support(1): Psychological Barrier, 3000.00
Bottom Line: Traded volumes of the March E-mini S&P 500 have been titanic, already over 2.9 million. The heavy action has generated incredible volatility and swings in price action. Until proven otherwise, a short side bias is appropriate.
However, if we see a hard test of 3000.00, a buying opportunity will come into play. Until elected, I will have buy orders in the queue from 3000.75. With an initial stop loss at 2994.75, this trade produces a fast 24 ticks on a 1:1 risk vs reward ratio.