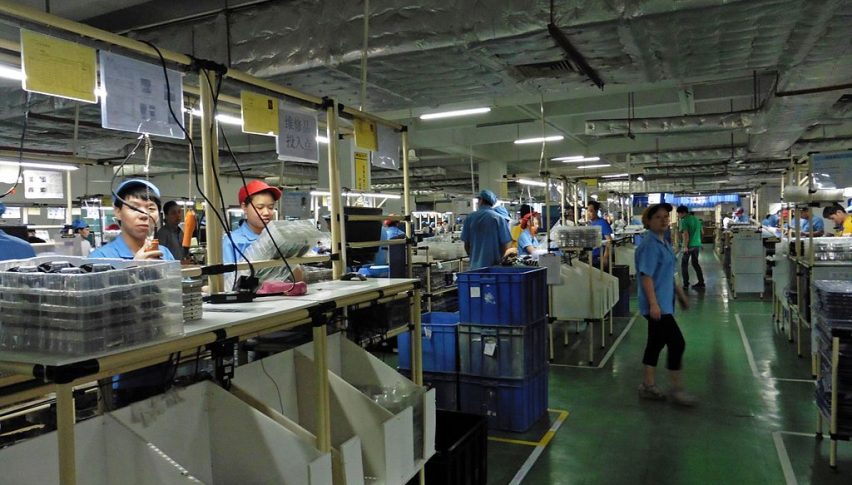 China's Manufacturing Activity to Contract at Fastest Pace Since Financial Crisis of 2008-09
Posted Friday, February 28, 2020 by
Arslan Butt
• 1 min read
According to a recent Reuters poll, manufacturing activity in China is expected to have contracted at the steepest rate in more than a decade on account of the lockdown due to the coronavirus outbreak. Official manufacturing PMI in China could fall to 46 in February from 50 in the previous month, falling from stagnation into contraction below the 50-threshold.
A contraction in the manufacturing sector is likely to weigh heavily on China's economic growth which is likely to witness a decline during the first quarter of this year. In a bid to contain the spread of the virus, the government had enforced shutdowns across several Chinese provinces, leading to a closure of factories and workplaces which are likely to impact the manufacturing activity during February.
Even as senior government officials try to urge factories to reopen and resume production, the fear of spread of infections still lingers and it is expected to take some time before manufacturing returns to normal levels once again. So far, the coronavirus has infected nearly 80,000 people across China while the death toll has crossed 2,700.
Over the past few days, however, there has been a slowdown in the rise of infections being reported in China. Several international travel restrictions still remain in place and are likely to continue as a result of the spread of infections worldwide. This is likely to slowdown the return of migrant workers two major manufacturing hubs of China, like the Hubei province, which was the epicenter of the coronavirus outbreak.
USD/CAD surged 150 pips higher today as the USD buyers returned, although it's the first trading day of 2023
4 weeks ago