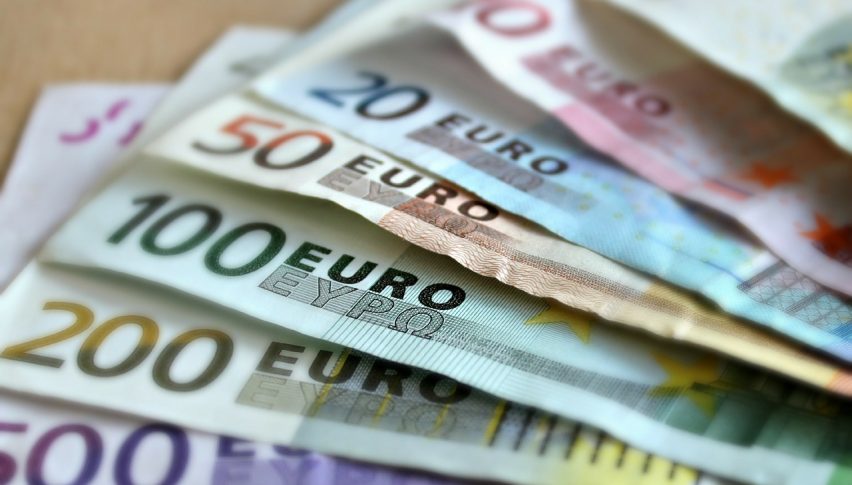 USD Continues To Lag Vs The Majors
The forex action has been hot today, with rate-cut mania hitting the USD hard. Going into the final few hours of the Monday forex session, the Greenback is lagging vs the majors. One of the biggest movers has been the EUR/USD. Rates are back above the 1.1150 level and driving higher.
From a pragmatic standpoint, it's all about the FED cutting rates. Check out how the odds of future rates cuts have shifted over the past seven days:
Fed Meeting                             Current Odds of ¼ Point Cut         Last Week's Odds
March 18                                                   100.0%                                                       0.0%
April 29                                                      72.9%                                                         0.0%
June 10                                                       38.5%                                                        0.0%
At this point, the big money is betting that the FED is going to aggressively cut rates in the next three months. As a result, the USD is getting pounded vs the majors. Against the EUR, seven-day losses are in the neighborhood of 400 pips, taking rates to late-December 2019 levels.
A Steep 7 Day Rally For The EUR/USD
Don't look now, but the EUR/USD is on the bull. No doubt, rate-cut mania is hammering the Greenback as FED quantitative easing appears to be the order of the day.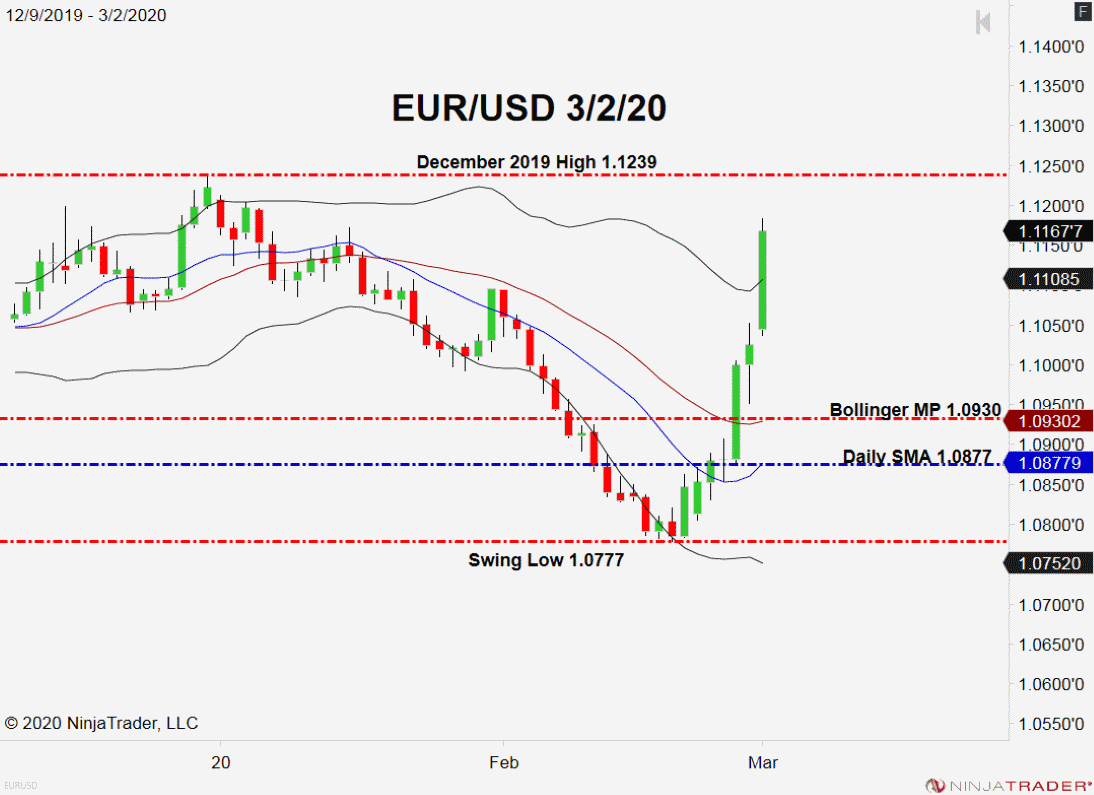 For the EUR/USD, there is one interesting level on my radar:
Resistance(1): December 2019 High, 1.1239
Bottom Line: Until elected, I will have sell orders in the queue from 1.1234. With an initial stop loss at 1.1259, this trade produces 25 ticks on a solid 1:1 risk vs reward ratio.